This post may contain affiliate links. Please read my disclosure policy for more info.
Share these short 51 funny Christmas card messages and quotes as a festive way to enhance the holiday cheer during your Christmas card extravaganza!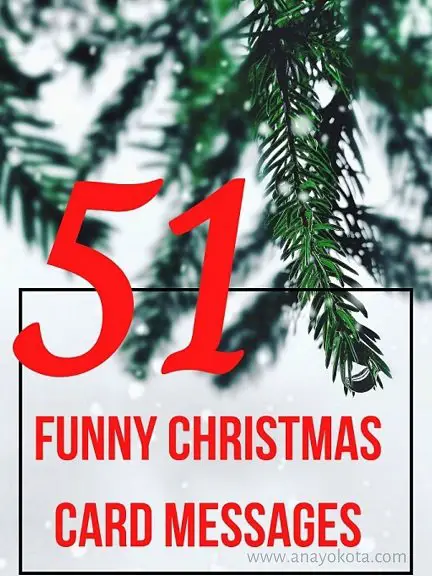 Funny messages for Christmas cards are the perfect way to check off the Christmas card list this holiday season. Because more than a gift, sometimes a good 'ol Christmas card ignites the yuletide season. 
Are you celebrating Christmas in Summer or December? Whichever hemisphere you are, Christmas is the most wonderful time of the year summer or winter! Send a card to your loved ones for your dad, mom, coworkers and all the way to your boss — I mean wife. 
Need inspiration for funny Christmas card sayings? Well, that's what this post is all about. I've got you covered. 
It was so fun creating these funny Christmas card messages and also compiling a few of my favorite Christmas quotes. Allow me to bring jolly to your pen. Many (if not most) of these messages work for Christmas in July, which is another excuse to send funny Christmas greetings. 
Whether you are wanting to change things up with a laugh or try something new this Christmas season, know that when the holidays are over and everyone is taking down their Christmas cards, you'll be the one remembered as the one that gave the funny Christmas card message. 
Pro-tip: If you have multiple aunts and/or uncles, you're in luck! Many of these sayings about Christmas can be used for different friends or family members. 
Table Of Contents
51 FUNNY CHRISTMAS CARD MESSAGES
---
Funny Christmas Card Messages For Dad
You are my hero for all those years of you being Santa. So impressed that those cookies never went to waist. 
---
For Father-In-law or Mother-In-law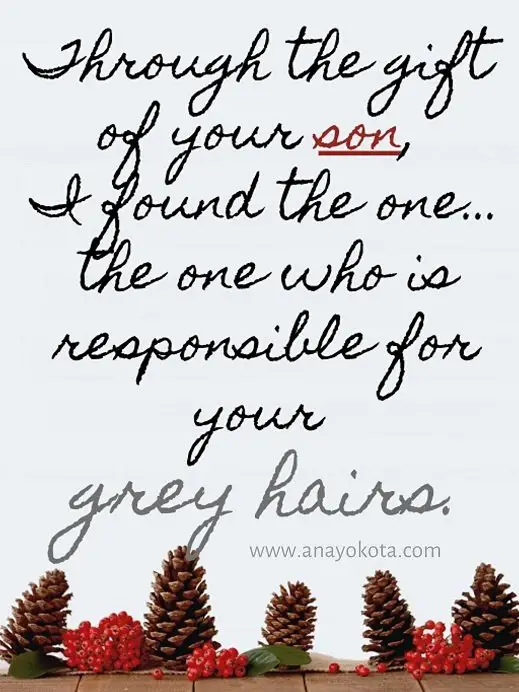 Through the gift of your son, I found the one… the one who is responsible for your grey hairs. 
---
For Daughter-In-law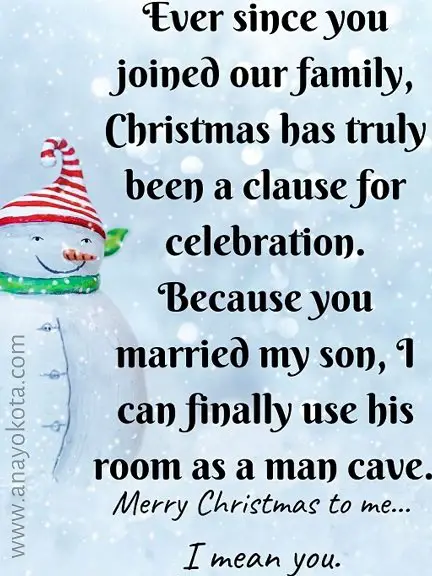 Ever since you joined our family, Christmas has truly been a clause for celebration. Because you married my son, I can finally use his room as a man cave. Merry Christmas to me…I mean you. 
---
For Son-In-law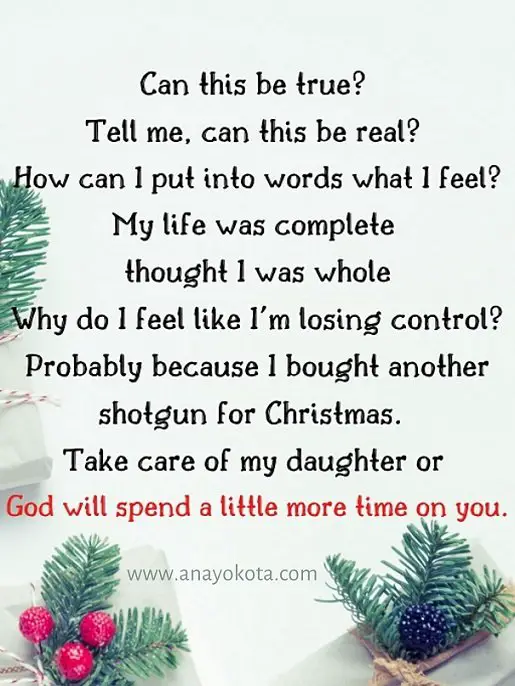 Can this be true?
Tell me, can this be real?
How can I put into words what I feel?
My life was complete
I thought I was whole
Why do I feel like I'm losing control?
Probably because I bought another shotgun for Christmas. 
Take care of my daughter or God will spend a little more time on you. 
---
For Husband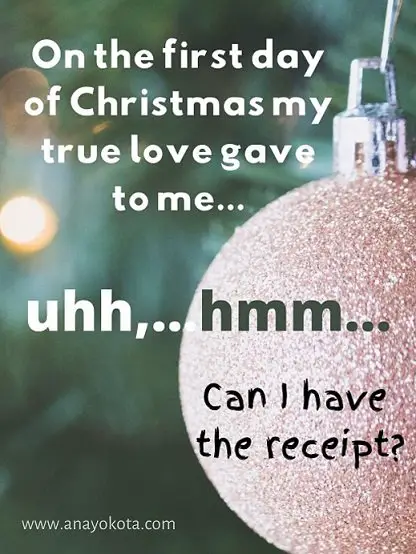 On the first day of Christmas my true love gave to me…uhh, hmm… Can I have the receipt? 
---
For Wife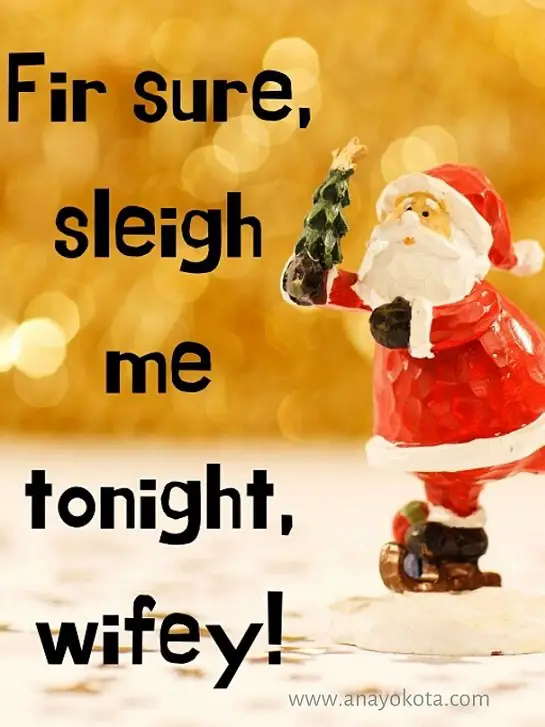 Fir sure, sleigh me tonight, wifey! 
---
Funny Christmas Card Messages For Mom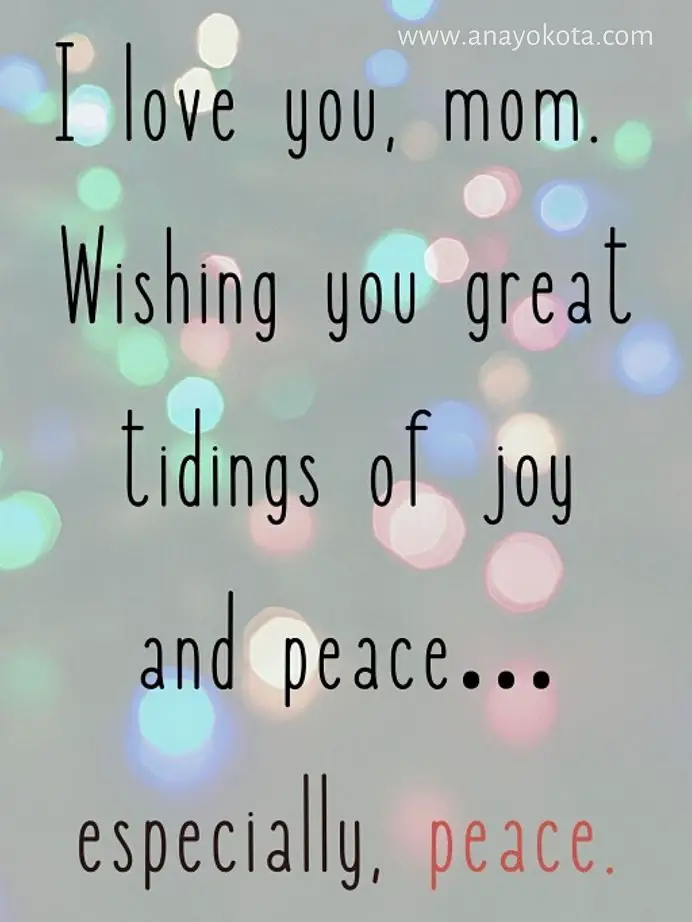 I love you, mom. Wishing you great tidings of joy and peace… especially, peace. 
---
For Sister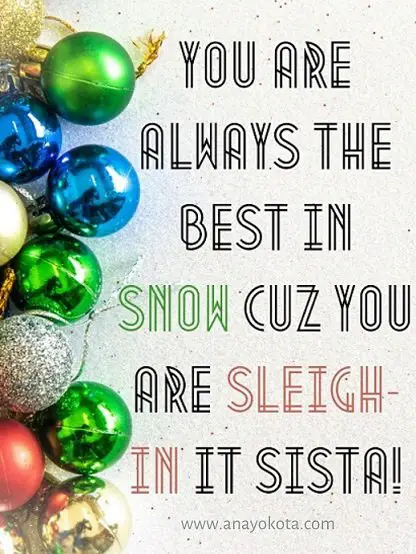 You are always the best in snow cuz you are sleigh-in it sista!
---
Funny Christmas Card Messages For Brother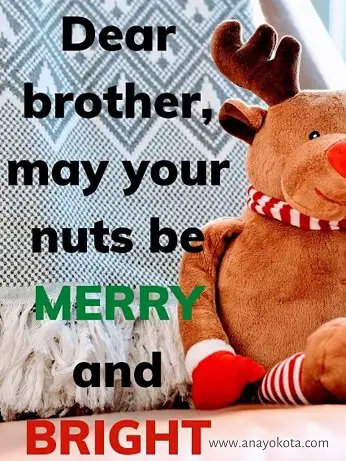 Dear brother, may your nuts be merry and bright
---
Funny Christmas Card Messages For New Mommies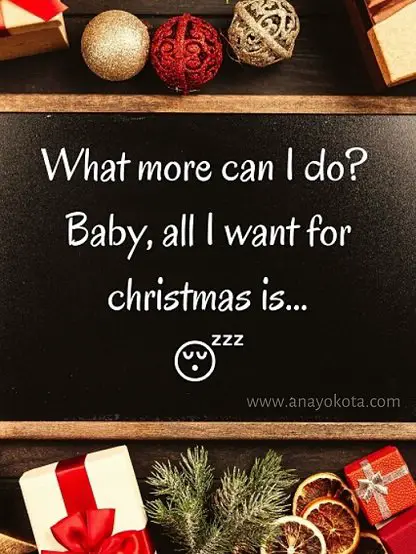 What more can I do? 
Baby, all I want for Christmas …emoji: sleep
---
For Aunt
Auntie! There's truly snowbody like you. I hope you have a wonderful Christmas. Thankful that all is calm because you are so bright.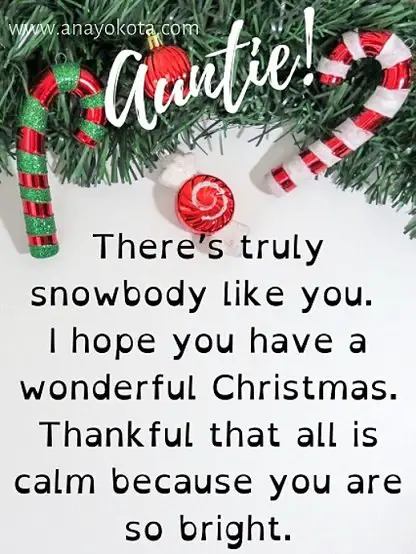 ---
For Uncle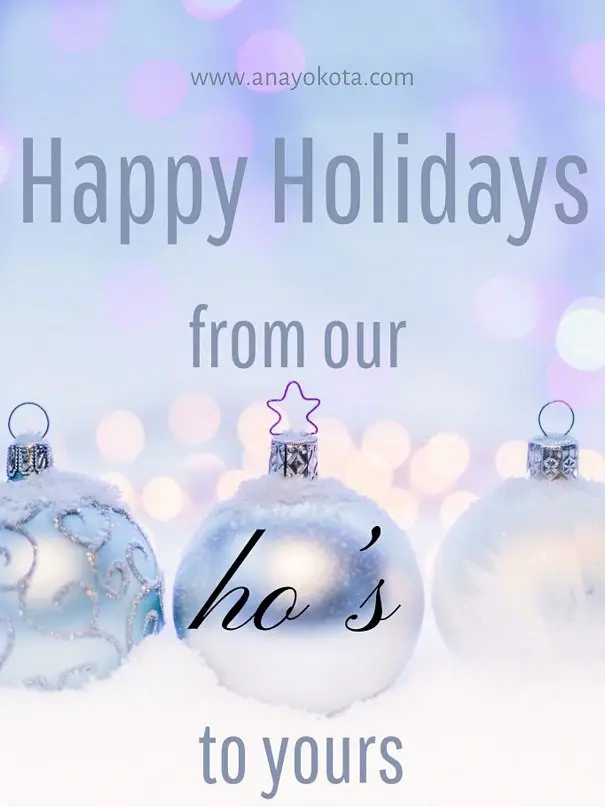 Happy holidays from our ho's to yours. 
---
For Grandma
As it snow happens, you are the best Grandma in the whole world. Thank you for loving me and caring for me and spoiling me when mom's not looking. You're forever sugarplum. 
---
For Grandpa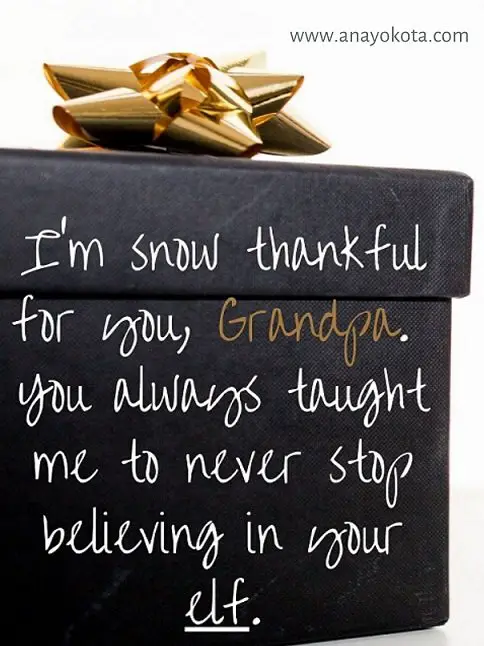 I'm snow thankful for you, Grandpa. You always taught me to never stop believing in your elf. 
---
For Boyfriend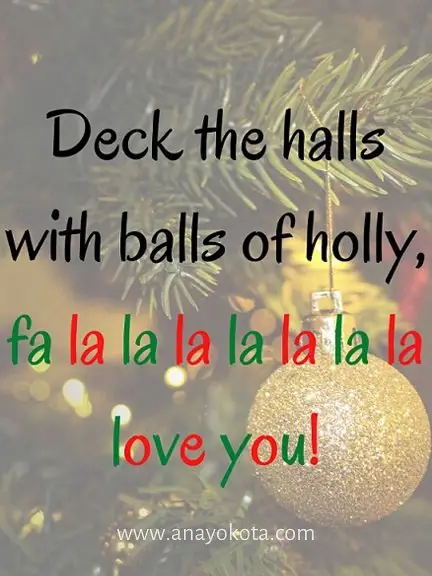 Deck the halls with balls of holly, fa la la la la la la la love you!
---
Funny Christmas Card Messages For Girlfriend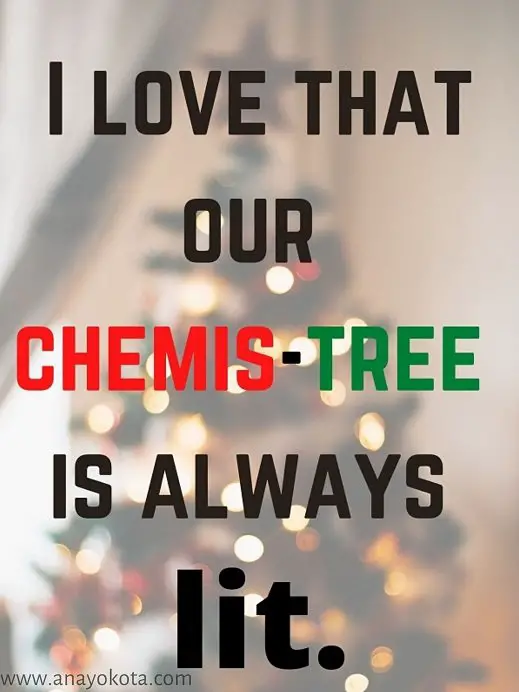 I love that our chemis-tree is always lit. 
---
Daughter From Dad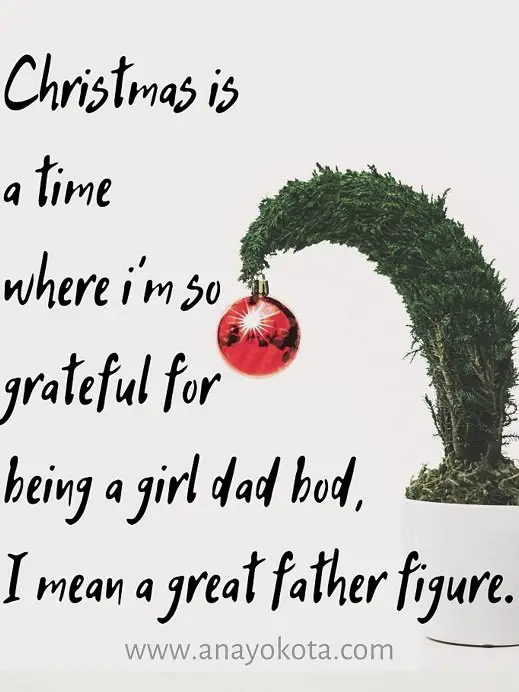 Christmas is a time where i'm so grateful for being a girl dad bod, I mean a great father figure. 
---
For Son
Oh deer, You better watch out
You better not cry
You better not pout
I'm telling you why
Santa ain't comin unless you give him a Claus. 
---
Funny Christmas Card Messages For Boss
Thank you for always bringing in the Christmas spirit…. gin, vodka, tequila, and rum! I look forward to another wine-derful year working with you. 
---
For Coworker
Have your elf a merry little Christmas
Let your heart be lit 
From now on your troubles will be out of sight… until next year. 
---
For Friends
Icy every year your companionship and elf care. Christmas is going to be lit! 
---
Funny Christmas Card Quotes
As much as original funny Christmas messages have their own Santa-mental value, these funny Christmas quotes for cards are sure to be a hit. I've gathered my favorite funny holiday sayings from famous movie clips or celebrities. Even if you don't use any of these, they are just straight up funny to read. 
---
You can tell a lot about a person by the way they handle three things: a rainy day, lost luggage and tangled Christmas tree lights.

Maya Angelou
The best way to spread Christmas cheer is singing loud for all to hear.

Buddy the Elf
There are three stages of man: he believes in Santa Claus; he does not believe in Santa Claus; he is Santa Claus.

Bob Phillips
"Christmas is a baby shower that went totally overboard."

Andy Borowitz
"I haven't taken my Christmas lights down. They look so nice on the pumpkin."

Winston Spear
"What I like about Christmas is that you can make people forget the past with the present."

Don Marquis
"'Elf' has become this big holiday movie, and I remember running around the streets of New York in tights saying, 'This could be the last movie I ever make,' and I could never have predicted that it'd become such a popular film."

Will Ferrell
"One thing I learned from drinking is that if you ever go Christmas caroling, you should go with a group of people. And also go in mid-December."

Louis C.K.
"One of the most glorious messes in the world is the mess created in the living room on Christmas day. Don't clean it up too quickly."

Andy Rooney
"One good thing about Christmas shopping is it toughens you for the January sales."

Grace Kriley
"Three phrases that sum up Christmas are: Peace on Earth, Goodwill to Men, and Batteries not Included."

Unknown
"There is a remarkable breakdown of taste and intelligence at Christmastime. Mature, responsible grown men wear neckties made of holly leaves and drink alcoholic beverages with raw egg yolks and cottage cheese in them."

P.J. O'Rourke
"This past Christmas, I told my girlfriend for months in advance that all I wanted was an Xbox. That's it. Beginning and end of list, Xbox. You know what she got me? A homemade frame with a picture of us from our first date together. Which was fine. Because I got her an Xbox."

Anthony Jeselnik
Nothing's as mean as giving a little child something useful for Christmas.

Kin Hubbard
"Christmas is a magical time of year… I just watched all my money magically disappear."

Unknown
"Mentally I am ready for Christmas, financially I am not ready for Christmas."

Unknown
"Even before Christmas has said Hello, it's saying 'Buy Buy'."

Robert Paul
"If you see a sign that says 'Peep Show', that doesn't mean they're letting you look at presents before Christmas."

Father Christmas in Elf
"How can you give Kris Kringle a parking ticket on Christmas Eve? What's next, rabies shots for the Easter Bunny?"

Santa Claus in Home Alone
"The worst gift is a fruitcake. There is only one fruitcake in the entire world, and people keep sending it to each other."

Johnny Carson
"Never worry about the size of your Christmas tree. In the eyes of children, they are all 30 feet tall."

Larry Wilde
"Santa Claus had the right idea. Visit people only once a year."

Victor Borge
"I once bought my kids a set of batteries for Christmas with a note on it saying, toys not included."

Bernard Manning
"Christmas is a race to see which gives out first—your money or your feet."

Unknown
"One can never have enough socks. Another Christmas has come and gone and I didn't get a single pair. People will insist on giving me books."

J.K. Rowling
"Sending Christmas cards is a good way to let your friends and family know that you think they're worth the price of a stamp."

Melanie White
"Aren't we forgetting the true meaning of Christmas. You know, the birth of Santa?"

Matt Groening
"There are 17 more shopping days until Christmas. So, guys, that means 16 more days till we start shopping, right?"

Conan O'Brien
"The office Christmas party is a great opportunity to catch up with people you haven't seen for 20 minutes."

Julius Sharpe
"Christmas sweaters are only acceptable as a cry for help."

Andy Borowitz
---
My Christmas wish for you is to bring a smile to your face and encourage you that a happy Christmas doesn't always mean more presents or how many cards you get. Remember that this is also a time to cherish each other and share the love. 
I loved creating these messages and compiling my favorite quotes for you. As they say, "tomorrow is never promised." So before the new year take time to reach out to your loved ones. As a matter of fact, go the extra mile…
Even if you haven't spoken to someone in a really long time, send a Christmas card — it doesn't have to be funny; it doesn't even have to be December. Everyone can use a little cheer. 
I hope you have a fun holiday season and a merry Christmas!