TOP 10 ASIAN GROCERY LIST – CATEGORIES & LISTS WITH FREE PRINTABLE
This post may contain affiliate links. Please read my disclosure policy for more info.
Learn all the things you need to know about creating an Asian grocery list before your next shopping errand. Figure out what you should buy at the Asian grocery store versus your regular local market.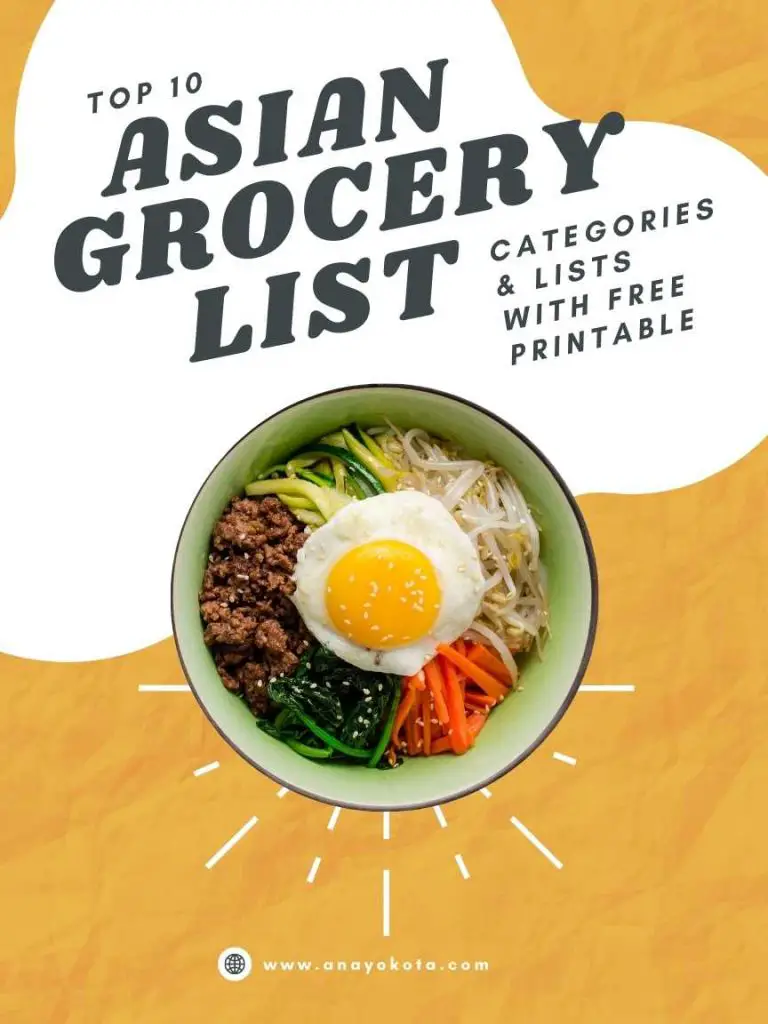 An Asian foods store can either be cathartic or daunting depending on when and where you go shop. It can also be stressful for those who just don't like grocery shopping for whatever reason.
For example, my husband and I love going on date night at the grocery store. It may sound pathetic to some, but we both share a common passion for food that enables us to get creative as we explore and imagine new dishes together while we shop.
On the other hand, I can name a few mommy friends of mine that avoid the grocery store at all costs because it is too noisy, busy, or hectic with kids. If and when they go grocery shopping, it is "in and out" with no dilly dallying.
In this article, I'll be answering questions, giving pro-tips, and providing a fun link to a FREE printable about Asian grocery shopping. Let's get started!
WHY GROCERY LIST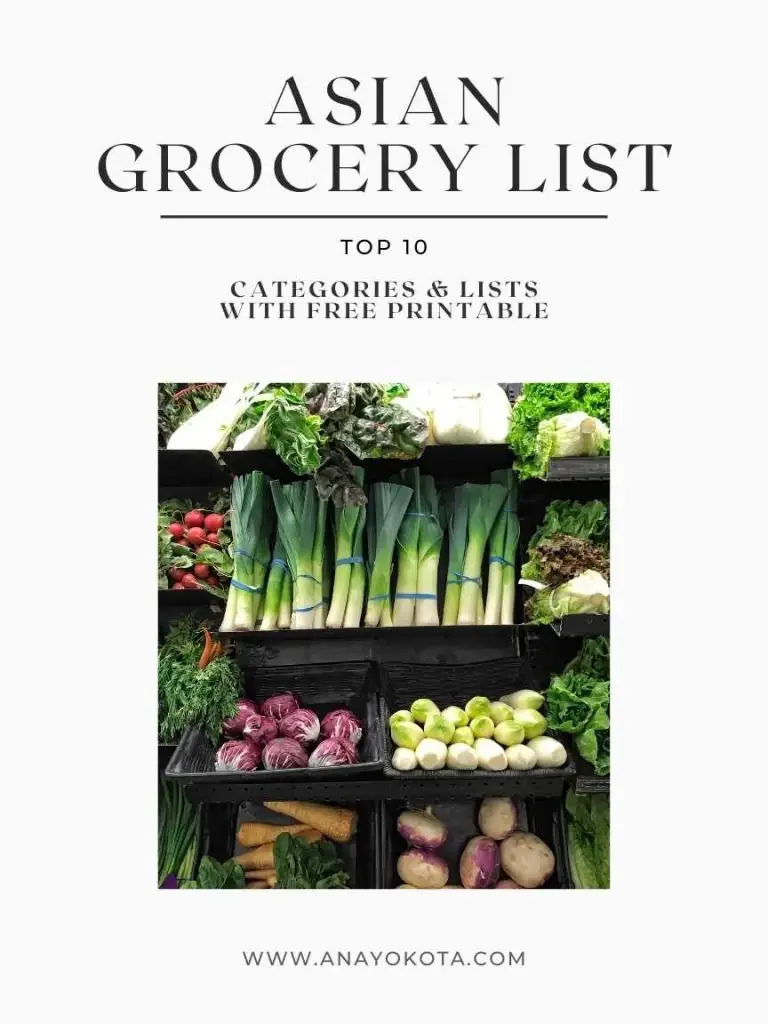 Regardless of the type of shopper you may be, I find it incredibly effective and efficient when you go with an Asian grocery shopping list. Asian food grocery stores are a little different in the obvious sense that they offer more Asian inspired items as well as the very fact that it has different Asian languages. Additionally, you can find specialty items that have been important from Asia as well as other rare herbs and spices that are generally used for Asian cooking. 
I have discovered more grocery stores (in general) offering more variety such as an American grocery chain dedicating an Asian aisle to the store; or vice versa, Asian food market stores offering American grocery items. However, there is value to these respective grocery stores when it comes to specific cultural items. I find it best to visit the Asian grocery store when shopping for my Asian food needs. 
Here are the top 5 reasons why you should use an Asian grocery list the next time to you shop at the Asian store: 
Save Time. Since it can be a new store or a new experience, know what you need before you go so that you don't get lost in the hustle and bustle of shoppers. A market shopping list increases shopping productivity because you will be less distracted to waste time on other items that you may not necessarily need. 
Save Money. When you don't have an Asian market shopping list, you can easily justify why you may need a certain item. Sometimes it's a snack for the family; other times it's a new item you're curious to try. By the time you enter the cash register, you are $100 over budget because of all the things that weren't originally on the grocery list. 
Save Waste. How often have you thrown away something that has expired or gone bad because you forgot or just didn't have time to eat it? I know I have done that. Unfortunately, the approximate value of food waste annually in America is $161 billion – that's ONE SIX ONE BILLION DOLLARS that is thrown away (SOURCE). Stop over purchasing by using an Asian grocery list.  
Save Unplanned Meals. When you have an Asian grocery list, it helps you know what meals you will plan for that week. Meal planning is a huge asset especially for busier and/or larger families. When you know what you will purchase at the Asian grocery store, you also are indicating what you will commit to cook and eat for that week. 
PRO-TIPS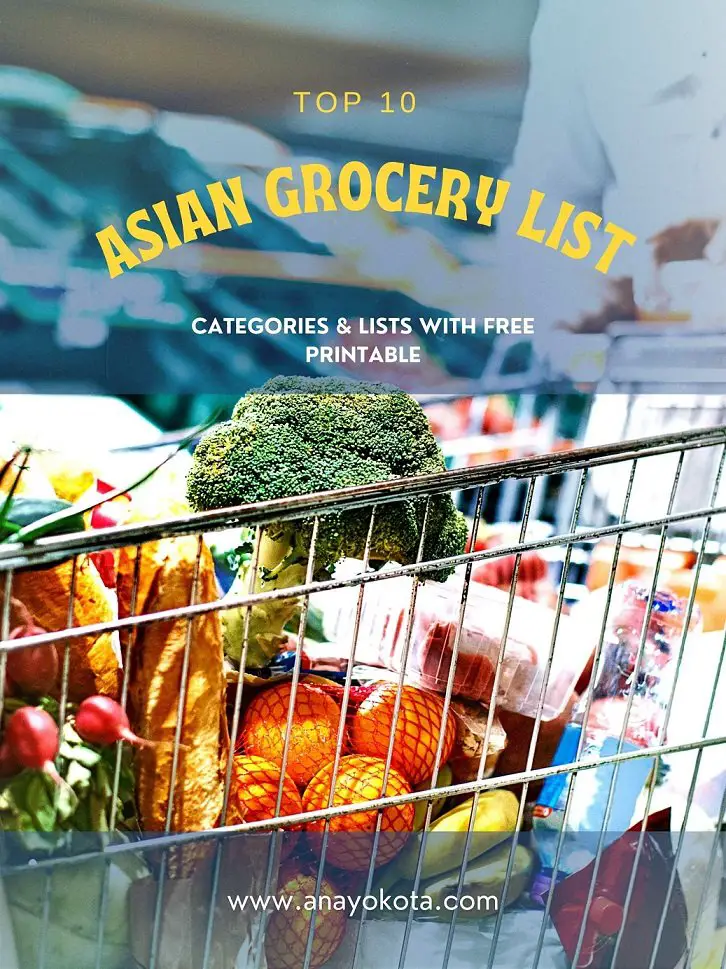 Here are my top 3 pro-tips when shopping at the Asian grocery store. 
Pen and paper. When you need help to find a specific item, there is a chance that you will ask an Asian grocery employee who may not speak your language very well. There is no shame in asking for help but it can get frustrating when the person who wants to help you may not know how to speak in English but can read and recognize items on paper. For example, I live in southern California where I found that most of the workers in my local Korean market speak either Korean or Spanish. Hence, when I find myself speaking with an employee that may not know what I'm talking about, I write it down and almost always, they recognize what I need. Be patient and kind, they're people too. 
Take a sweater. This may sound strange, but I am always chillier in an Asian grocery store than an American one. Perhaps it is because of the amount of imported items that need to be refrigerated or simply because there are more exposed fresh produce. Whatever the reason, I have always found Asian groceries much cooler than any other local grocery store. 
Be Kind. Sometimes, going into an Asian grocery store is like stepping into a different country. You instantly hear chatter from a different asian language and you can feel the cultural norm shift from American to Asian. People shopping or working there are proud to represent their country in a foreign land and sometimes, they exhibit their cultural habits, which may seem rude to other cultures. Obviously, there is a difference between someone who is just straight up rude and mean but other times, it could simply be a cultural difference. Be patient and be kind, no one is robbing the bank. 
Ask when it came. When I shop at a regular local American market, I am constantly checking expiration dates and the freshness of my produce. Similarly, a local Asian market is still a grocery market that receives products from other vendors. Know when they came in to have a better educated understanding on the quality of food you are purchasing. Specifically, I always ask my Asian grocer when I'm purchasing meats and seafood. 
FAQ's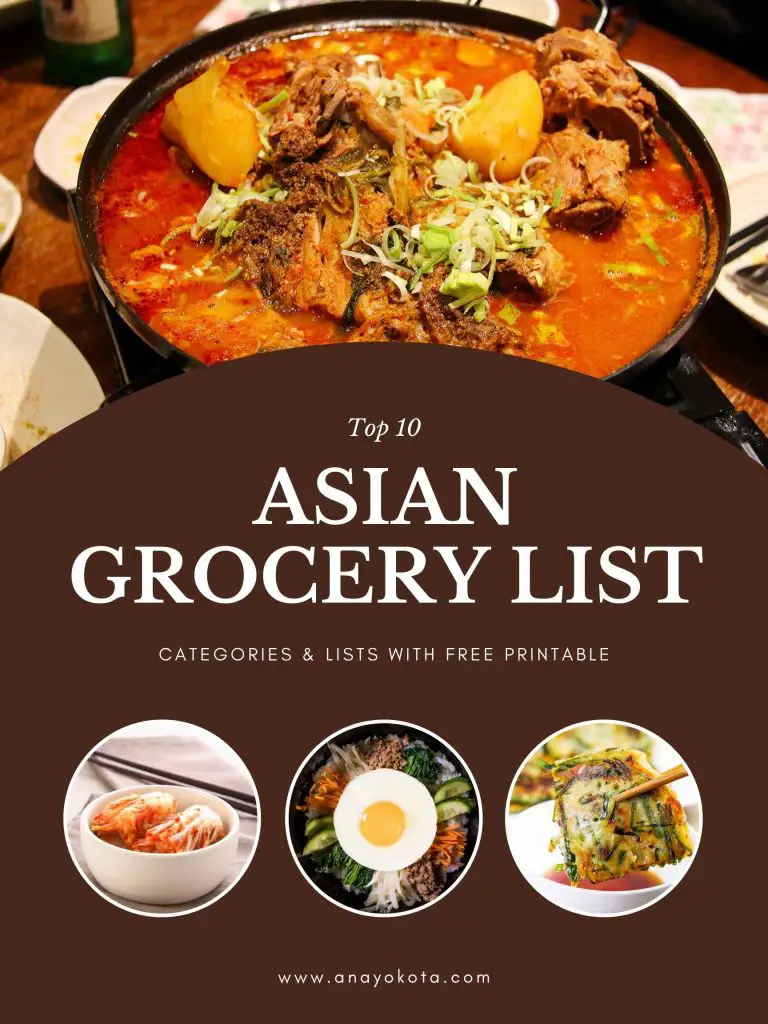 Where can I purchase Asian supermarket items if I don't have an Asian grocery store near me? 

This is a great question and fortunately, I have an easy answer. Asian grocery store online. As the pandemic in 2020 forced many families to eat at home, more grocery stores and online platforms offered more variety. The top stores I have had success with are Amazon and Instacart. Though I have not tried Weee!, I have heard that it is reliable and offers an array of Asian grocery items. 

What is the best Asian market for Asian ingredients? 

I am biased to H Mart and Zion Market only because they are the closest Korean grocery store to where I live. I have shopped in many Asian grocery stores that offer great choices. My other favorite Asian grocery is the Chinese grocery store 99 Ranch, Japanese grocery stores Mitsua, and Tokyo Central. 

How much money do I need when shopping at the local Asian grocery store? 

This entirely depends on your Asian grocery list, how many people, what time of year, etc… However, I found an interesting fact that the average American household spends about $387 per month on groceries (SOURCE). 

Why shop at the Asian grocery store when I can find those items at the American store? 

Depending on what that item is, there is a good chance that if it is an Asian grocery item, it will be cheaper and fresher from the Asian grocery store. 
PRINTABLE ASIAN MARKET GROCERY LIST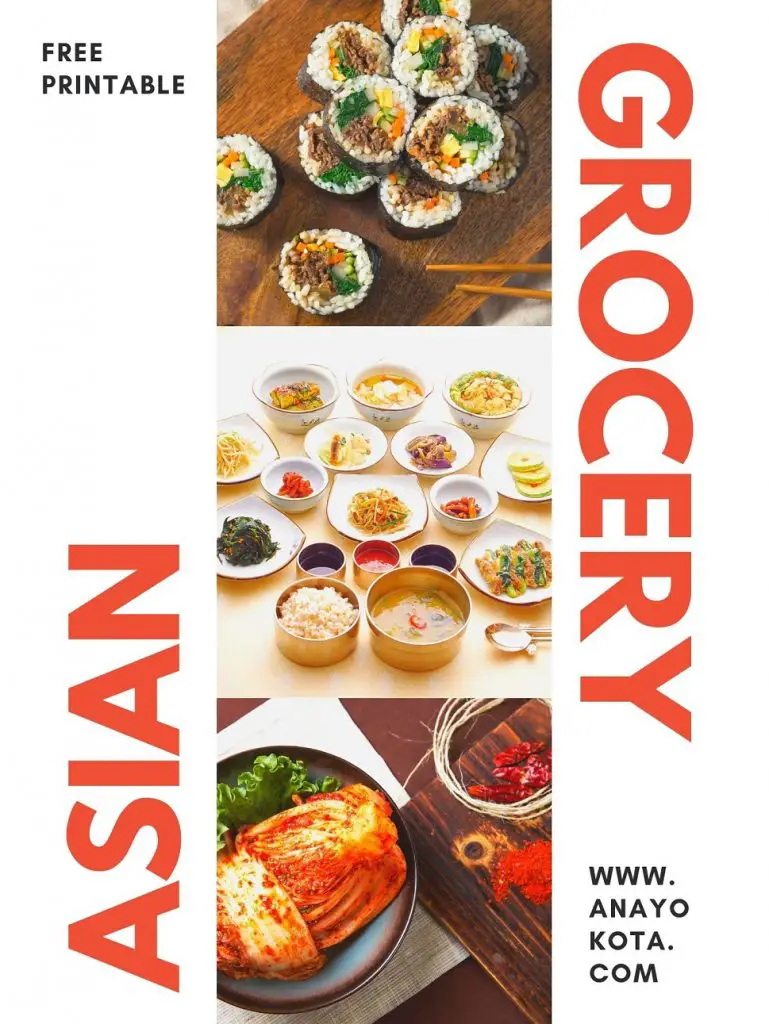 Thank you for reading this far (or skipping to this part). As promised, I will give you access to my free printable to my Asian Grocery List, which has a pre-filled list of the most popular and common items purchased at an Asian supermarket.
If you haven't already, simply join the Ana Yokota Family (AYF) for the latest recipes, updates, and (yes even more) freebies! You'll gain instant access to my freebies and can download the Asian Grocery List Printable. I promise I will not sell your information to any third party (I'm not that type of blogger 😉 ).
I hope this Asian grocery list printable helps you the next time you visit the Asian markets. If you want to dig a little deeper on what basic Asian spices you should always have in your pantry, check out this article on Asian Spices. 
Looking for an easy Korean recipe you can make from every day items at the Asian grocery market? Be sure to add Chicken Bulgogi or Spicey Pork Bulgogi ingredients during your next shopping adventure at the store.
What are your favorite things on your Asian shopping list? Please share them with me below. Have you tried anything new or delicious? Let me know so I can try it too.