This post may contain affiliate links. Please read my disclosure policy for more info.
There are around 13 holidays dedicated to love and relationships in Korea, and Black Day. However, it doesn't necessarily celebrate love, which is one of them.
It's funny how life works – before I found the love of my life, it was just me, myself and Korea!
But during those times on my own in the land of beautiful people, I learned that being single can be pretty great.
In fact (not going to lie!) there were moments where I hardly even noticed that being single was a negative thing.
One of the reasons why being single wasn't so lonely in Korea was because of Black Day.
Black Day in Korea is connected with Valentine's Day and White Day in Korea.
However, as you can guess from the name, it is not such a love centered celebration in the country.
We'll discuss what Black Day involves and how it is connected to the other holidays celebrating love and relationships.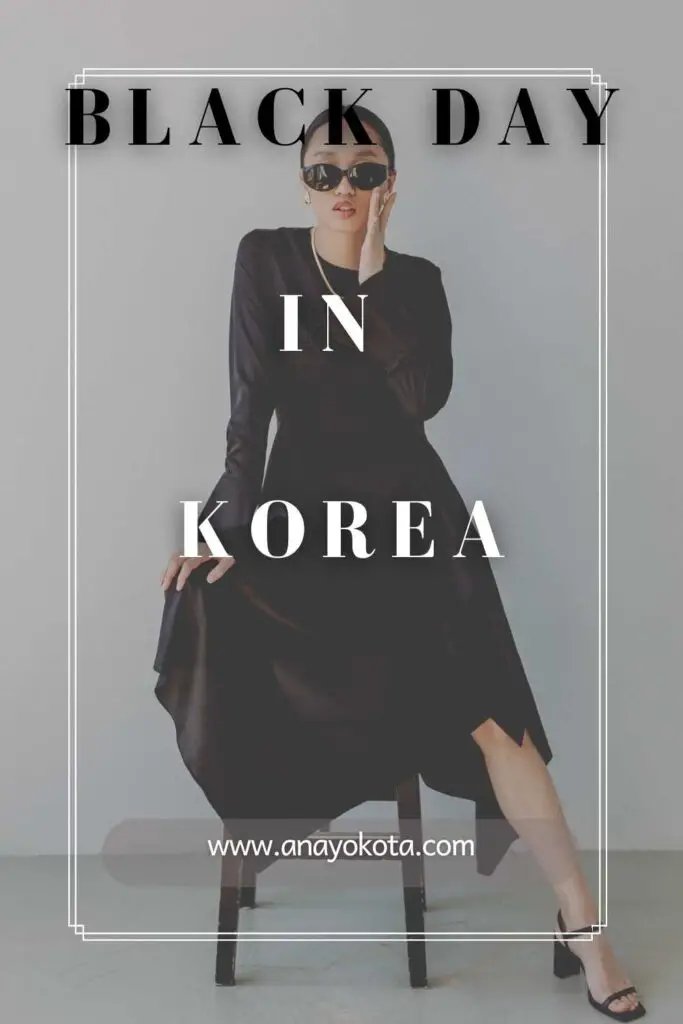 Black Day Meaning – Why Is It Called "Black Day?"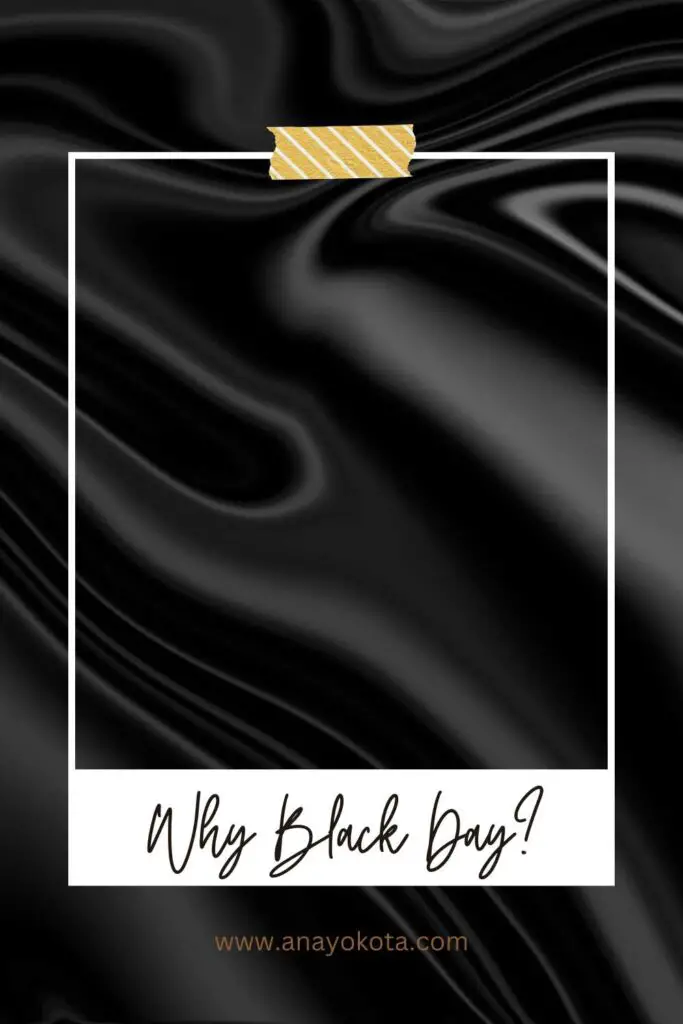 Black Day (블랙데이) is an unofficial holiday in Korea that occurs every year on April 14th, two months after Valentine's Day.
While Valentine's Day is a time for couples to come together and celebrate their union, Black Day is all about the singles.
On this day, single people dress up in black and go out to eat black noodles (jjajangmyeon).
Initially, the black clothes were worn out of shame and sorrow for not being in a relationship.
However, the importance of being in a relationship has faded over time. Now, this day is more about making singles feel special and independent, too.
Black Day in Korea is so named because of the way everyone dresses.
Black has been a mourning color in many cultures for centuries.
Since it used to be a sad situation if you were not in a relationship, people used to wear black mourning clothes on April 14th to share their sorrows with the world.
Later, though it is unclear when exactly, jjajangmyeon became the official dish to eat on Black Day.
Jjajangmyeon is one of Korea's national dishes, although it originated in China, and is considered a comfort food.
Many people eat this comfort food on moving days or simply get it delivered to their home.  
Since the jjajangmyeon noodles are covered in black bean sauce, it fits the theme of Black Day.
As a result, I've seen people dress in black, paint their nails black, and come together to enjoy a bowl of comforting black noodles.  
What Is White Day and Black Day In Korea?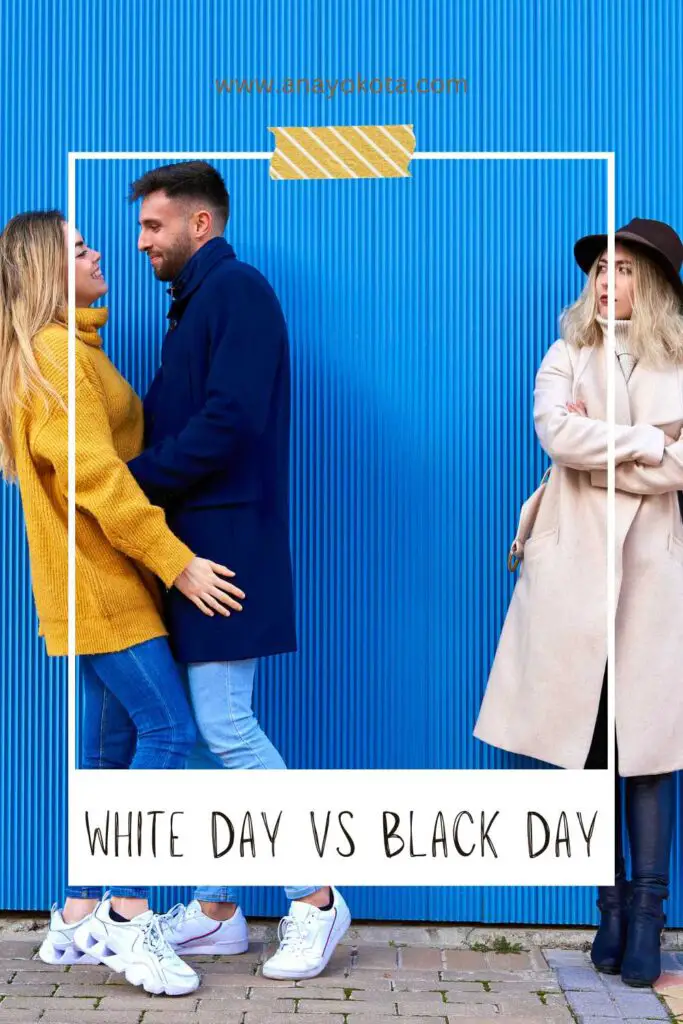 If you've heard of Black Day in Korea, you've undoubtedly heard of White Day too.
White Day is also connected with Valentine's Day and occurs on March 14th every year, one month after Valentine's Day.
According to Korean tradition, Valentine's Day is when a woman gives gifts to the man she is interested in to show affection.
Then, on White Day, a month later, it is the man's turn to show his affection by giving the special woman in his life a gift.
Traditionally, women would give chocolates to the men they were interested in, while men would gift their love interests with white marshmallows or white chocolate on White Day.
Black Day can be seen as the opposite of Valentine's Day and White Day since it doesn't focus on couples.
Instead, this is a day where the attention is focused on single people. There is no official gift-giving on Black Day.
Instead, it is a day dedicated to those who did not receive gifts on Valentine's Day or White Day.
While some people view Black Day as sorrowful because you should feel ashamed that you are not in a relationship, others see it as a celebration of independence.
Regardless of how you look at Black Day, it's so fun to see how people take to the streets and celebrate this day of singles.
How Do Koreans Celebrate Black Day?
If you happen to be in Korea for Black Day and are single, you might wonder what you can expect on this holiday.
As mentioned, Black Day was about mourning that you are single.
However, because being single isn't such a shame anymore, most singles see this day as an opportunity to have fun and celebrate their freedom.
Of course, some still wish they had been chosen during Valentine's Day and White Day.
They might see Black Day as a day to be sad and hope that they will find their perfect partner before the next Black Day celebration.
There aren't any specific proceedings or rituals to attend on Black Day In Korea.
Instead, this day focuses on two primary aspects: dressing up, hanging out with other single friends, and eating.
As mentioned earlier, single people usually dress up in pitch-black clothes on Black Day.
This is to show others that they are single and will take part in that day's proceedings.
As Black Day in Korea isn't centered around gift giving, many shops have products on sale for single people – just like they do for couples on Valentine's Day or White Day.
As you can see, there isn't anything specific you should be doing on Black Day. In other words, you can do whatever you feel is fitting for the situation.
Like the other days, Black Day isn't an official holiday in Korea, so you will still have to go to work or school.
Most of the festivities, therefore, only happen in the evening after work.
Frequently Asked Questions about Black Day in Korea
Since Black Day is such an odd celebration in Korea, most people don't know what it is until they visit this country or research it.
As such, it is only natural that you will have more questions about the topic.
Here are four frequently asked questions about Black Day and their answers.
Is Black Day Held On The Same Day Yearly?
Like Valentine's Day, Black Day has a calendar date each year.
It occurs on April 14th, two months after Valentine's Day and one month after White Day.
The date doesn't change according to the day of the week like some holidays. It also isn't dependent on the moon phases like many other Korean festivals.
How Did Black Day Start In Korea?
Black Day was initially introduced in Korea as a way for those to mourn who were not presented with any gifts on Valentine's Day or White Day.
It's unclear when Black Day was first celebrated in Korea, but it was likely shortly after 1978, as this year marked the first celebration of White Day in Japan.
White Day was introduced in Korea after that, followed by Black Day.
Are There Gifts Involved on Black Day?
There aren't any specific gifts involved on Black Day. Instead, this is a day for those who did not receive any gifts in the prior months.
Hence, rather than giving gifts, people gather (or go alone) and eat the famous jjajangmyeon connected to this day through its color.
Does Any Other Country Celebrate Black Day?
Black Day in Korea was invented by the Koreans and has since been spread to a few other Asian countries, including Japan.
Other countries, like India and America, also have holidays named Black Day, but they have no connection to Korean Black Day.
Instead, they are meant to commemorate other historical events.
Conclusion to Black Day in Korea
On April 14th, Koreans celebrate Black Day!
It's a day for singles to come together and enjoy some jjajangmyeon – it doesn't necessarily mean sorrow or loneliness; instead, why not use this time to reflect on the beauty of single-hood?
Celebrate your independence with great food – that's what Black Day is all about.
What do you think? Should Black Day be a day of sorrow or celebration?
Are there other Korean holiday's you would like to learn more about? Please let me know in the comment section below.