This post may contain affiliate links. Please read my disclosure policy for more info.
Dating in Korea is a truly unique experience; while sharing some similarities to its East Asian neighbors, it is certainly very different from the dating culture found in the Westernized world and elsewhere.
Dating in Korea completely differs from what the popular K-dramas and reality dating shows make it out to be.
You may see similarities here and there, but these are naturally dramatized.
Speaking from personal experience, dating in Korea as a Korean American is certainly different from dating in Korea as a local.
There will need to be many compromises from both sides to make it work – especially if there is a language barrier.
Most of all, dating in South Korea is a beautiful experience just as you would hope it would be as if you're from anywhere else.
Courting someone comes from the heart. When you let your heart lead and stay smart, dating is super fun and romantic.
I'm not one to disclose my dating history; but, out of transparency, I've gone on dates with Korean locals as well as foreigners in Korea.
It was a beautiful experience and I've learned so much about Korean culture.
Though I met my husband online (Coffee Meets Bagel) in the States, I have grown in love from my experience from Korean culture dating.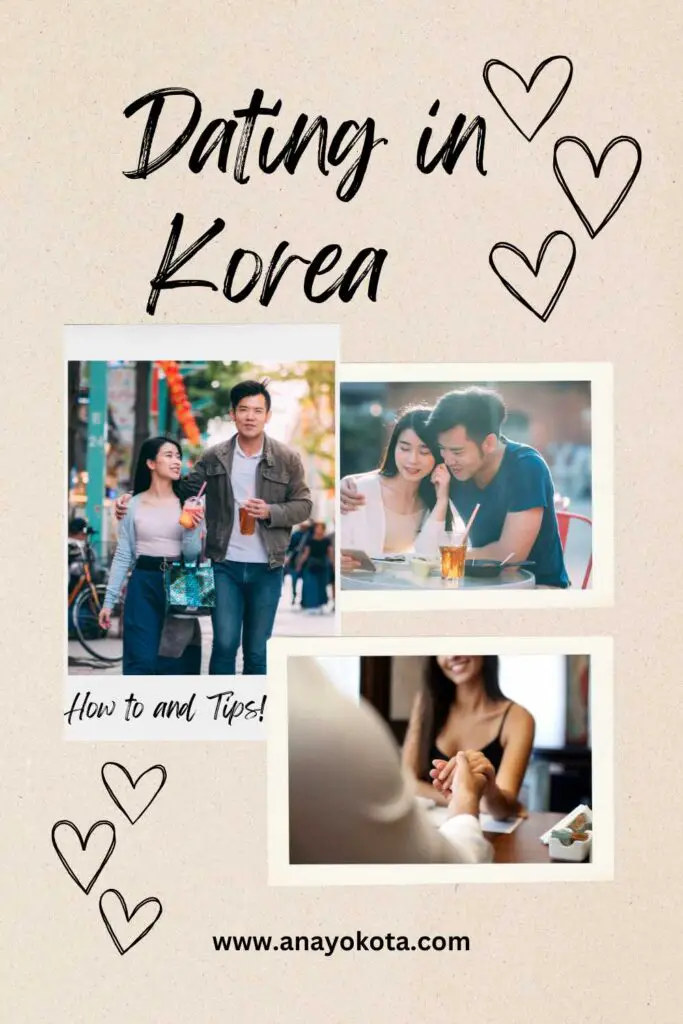 What Is Dating Like In Korea?
Similar to most East Asian, South-East Asian, and South Asian cultures, dating in Korea culture is geared from the start to be focused more on the long term.
Dating's eventual goal is to find a lifelong partner, and Koreans generally don't date casually to hook up or have fun.
However, many people – especially in modern times – are open to more explorative dating.
Due to the long-term focus of dating in Korea, finding the right person is quite difficult.
As Koreans don't want to slander their name or image by being seen with too many different people, or they don't want to waste their time looking for a compatible match, it is common to find that introductions set couples up from friends, family members, or even dating from high school.
What Are The Rules Of Dating In Korea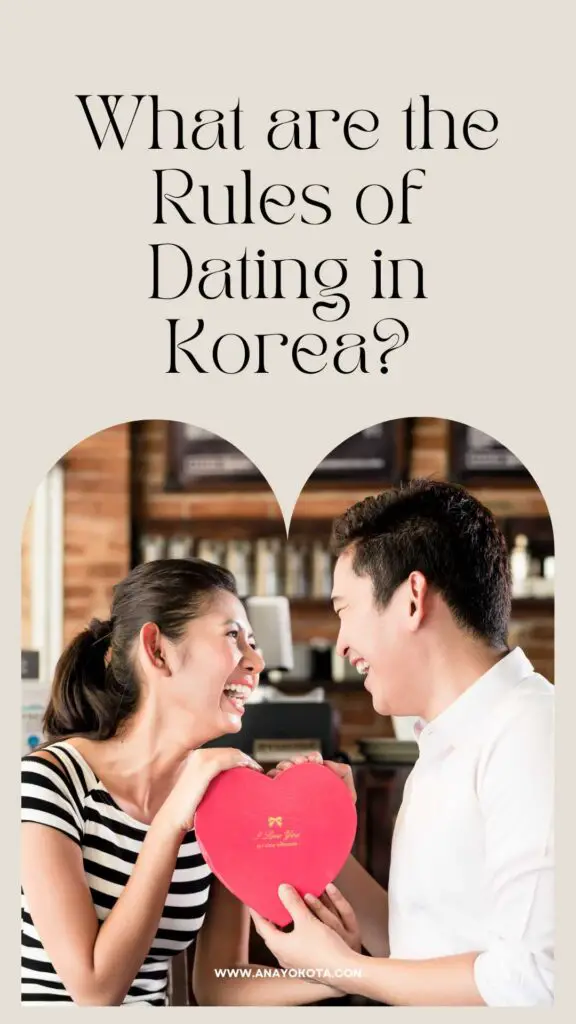 Korean dating rules are generally limited to unspoken rules and traditions.
Some things that used to be considered taboo – or rather just frowned upon – have changed a lot recently and may be completely fine today.
However, different people may follow these rules or norms differently, and it is important to keep that in mind and communicate well every step along the way.
First and foremost is public displays of affection or PDA.
While this used to be a big "no-no" in Korean culture for a long time, you see it more and more often in the streets of Korean cities and elsewhere in the world.
Holding hands, affectionate gazes, and even a kiss has become much more common in public; some older generations may still give you a passive stink eye if you do so.
Second, you need to make a good first impression and dress properly.
Since friends or family often introduce possible partners, you represent those people to a certain extent.
Despite that point, remember that it is normal in any culture to dress and act nicely when going on a date.
Thirdly, offering to pay for a meal or a coffee is polite regardless of gender or sexual orientation.
In Korea, though, it is still common for the man to end up paying for the bill even until much further into the relationship.
Times are changing, but men will pay the bill even if they don't feel the date is going well to keep a good face with the matchmaker.
Paying for meals and the gift giving culture in Korea is very different from America.
Though this topic is beyond the scope of this article, allow me to shed a little bit of light.
When an older person, such as the matchmaker, a boss, or an older family member, comes along, they may be trying to pay the bill.
In this case, you may try and fight to pay the bill to impress your date, but ten-to-one, you will fail in convincing them, and the elder will pay.
If you would like to learn more about gift giving and paying culture in Korea, please let me know in the comment section below as this can be quite tricky if you are not familiar with the culture.
What To Expect When Dating A Korean Guy
Some important things to note about Korean men even before you consider dating them is that they are patriotic and family-oriented for the most part.
They value their education and career very highly, allowing them to serve their country and provide for their family.
You should always respect them when they need to prioritize their work (even if it may be difficult for both of you).
It is not that their work is more important than their partner; rather, it is that their partner is so important to them that they hope to work harder to help support financially.
Depending on your perspective, Korean (or even Japanese) working culture is very admirable or very sad.
It is true that Koreans work to the bone.
However, their dedication and devotion to support their family is beyond inspiring. Many men will go above and beyond to stay loyal.
On the flip side, this can be toxic while dating Korean girls as they yearn for quality time, which may not come by easily if their partner is constantly working.
These are just basic realities that can be controversial but true nevertheless whichever side you sit on.
In terms of communication, some Korean men may also struggle to express their feelings at first or express them less explicitly (which could lead to you misreading the signs or simply not seeing them at all).
Still, they can be very romantic and chivalrous, and they enjoy showering lovers with gifts, compliments, and all the like. 
To keep your Korean man happy, be prepared to text a lot. As a matter of fact, texting in general is a huge cultural expectation in Korea.
Regardless if you are a Korean couple or simply working in a Korean company, it is Korean etiquette to respond promptly.
Learning his love language can go a long way in communicating and showing interest in his culture, home country, or town.
It's also common to have a conversation of each other's Korean zodiac sign because it is a culturally universal understanding of various personality traits.
Also, be loyal and though you don't always have to look nice and well-groomed, it is common courtesy to show decency when you're in public with your date.
What To Expect When Dating A Korean Girl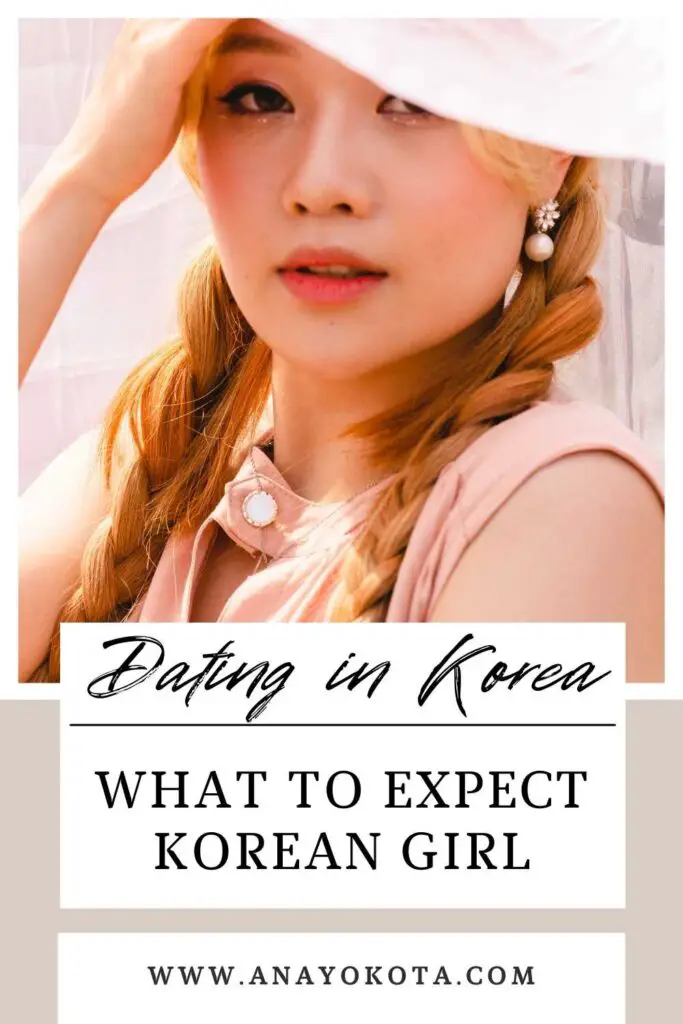 As shallow as this may sound, status matter to many Korean women, and there are a couple of ways you can show this status as a man: your intellect, your age, your presentation (clothes, hair, and other grooming), and your income.
All the above will be important in securing a typical Korean girlfriend, but to be fair there are girls to whom these things may not matter.
It's part of the culture to know status before dating. It's not considered shallow because knowing what a person looks like or their job is a way of knowing if this person can be a good fit socially, relationally, and romantically.
Coming from experience (admittedly) Korean women can become quite jealous if there is a lack of communication.
I guess this can go for any woman who is dating a man.
So much as a glance toward another girl or a comment on an actress could seriously impact a Korean girlfriend and lead to conflict or her trying to impress you more if the girl has a lot of insecurities.
Pros and cons of dating a Korean girl: Yes, there are women who can be dangerous and manipulative, but those sharks are everywhere no matter the country.
I'm not saying that Korean women are shallow and insecure.
My hope is to convey that in Korean culture, it is romantic and expected to over communicate and swoon your dates with chivalry as many Koreans are pure and innocent.
Dating In Korea As A Foreigner
Foreigners may experience duality in dating in Korea. Some Koreans – often those with multi-linguistic skills – are very open to dating foreigners and may prefer them.
In contrast, others may completely oppose dating someone outside their culture or race.
There is no problem with that; it's just a matter of opinion and perhaps family-driven norms.
Foreigners will find dating easier in Korea if they respect the culture and Korean dating etiquette.
With meals, for instance, you may be surprised if your date is eating off "your" plate, but sharing food is common in dining with Koreans as well as other East Asians.
Of course this is not something you do on a first date but something that is completely normal once you start dating as a couple.
While westerners are often opposed to texting too much in a relationship to avoid seeming "clingy," it is somewhat of a requirement in Korean dating culture.
Be prepared to send messages, call, and video chat with your partner much more often to deepen your relationship.
It's all about good communication and simply staying respectful trusting in each other's intentions.  
Celebrating Love In Korean Dating Culture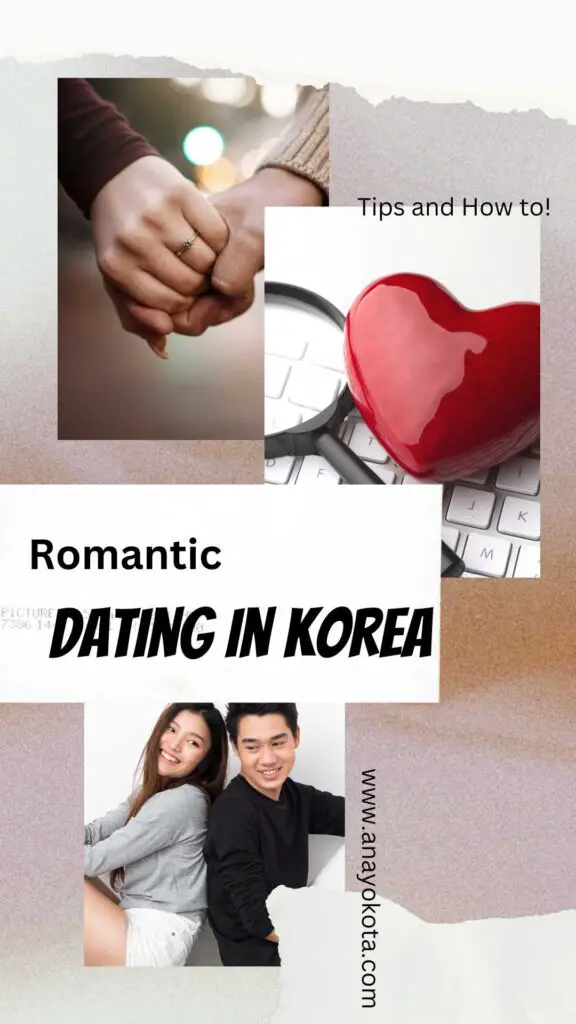 Anniversaries and special holidays play an incredibly important part in Korean dating culture.
Koreans commonly celebrate the 100th, 200th, and 300th day of their relationship and the yearly marks on the day they met.
Furthermore, you may celebrate the 500th and 1000th day together, continuing in scale depending on your relationship.
It also makes sense that Koreans also have many commercial holidays throughout the year to celebrate love.
For example, every month on the 14th is some kind of symbolic holiday that commemorates some form of a relationship.
It's not required to do anything but it's very fun to see a cute Korean couple celebrating with flowers and chocolates on these commercial holidays.
During the colder months, you can see couples cuddling and enjoying a winter picnic, at a hip restaurant, or even walking down the bustling streets of Seoul at night.
What Is Done During Major Love Holidays?
Speaking of the 14th and commercial holidays, Valentine's Day in Korea slightly differs from how the rest of the world celebrates this day of love.
In Korea, women often give men chocolates or other sweets on the 14th of February as a token of affection.
Other gifts or letters work too, but chocolates seem the most traditional.
Held one month after Valentine's Day is White Day.
Here, the positions are reversed, focusing on men giving their girls a token of affection such as flowers, sweets, jewelry, and the like.
Both days are perfect for going on a date and celebrating.
While not explicitly meant for lovers, Christmas is celebrated with lovers in Korea.
It is common to go to Christmas markets, look at the lights, or even go out to watch a movie with lovers in Korea.
Gifts and a good dinner are also part of the day's festivities.
Let's not forget the simple yet popular tradition of going on romantic picnics.
Weather it is during the winter or summer, Korean picnics are super fun and cute when celebrating love.
Closing Dating in Korea
So, if there's someone you've had your eye on, this is your call to go out and get them!
With their charming and romantic ways, Koreans are sure to steal your heart. Who knows, your special someone could be just around the corner waiting for you to make the first move.
Even if your first attempts at love don't go as planned, don't lose hope!
Keep searching and treating your partner with care, and you'll soon be reaping the rewards of a loving relationship.
So, what are you waiting for? Come explore the leisure and labor of love in Korea!
If you enjoy learning about the Korean culture, you may also enjoy learning about Korean zodiac signs as well as learning about how Korean's use blood types to know your personality.
Are you already married but need help in finding the perfect words to say?
I've got you covered with over 77+ messages you can shower your wife.