This post may contain affiliate links. Please read my disclosure policy for more info.
Experience gifts for teens are the perfect alternative to giving cash.
Finding the perfect gift for teens can often seem impossible.
Most of them have everything they could need — and that's not counting anything they want, which can be even harder to narrow down.
That's why experience gifts are such a refreshing alternative!
Not only are they unique and memorable, but totally original.
Who wouldn't love the opportunity to try something new or make some unforgettable memories?
If you're scratching your head for what to get those teenagers in your life, it might be time to explore giving one of these exciting experiences as an alternative to straight cash.
We all remember teenage life (or maybe we just rather not remember).
Teens are difficult to shop for as their likes and dislikes of clothing, cosmetics, and other items can shift as fast as trends.
Thus, many people resort to giving cash. Don't get me wrong. Cash is king.
While that is a valuable gift, sometimes you want to find a present that has a more personal touch.
My fondest memories in building relationships as a teen have come from thoughtful gifts and experiences spent together.
I was always grateful for cash gifts, but I seldom remember them compared to experience gifts where I got to create a story.
That's what makes experience gifts so perfect for this age group.
I've come up with my personal favorites that I've received when I was a teenager and hope that this list of experience gift ideas for young adults will help you discover the perfect gift for your teen.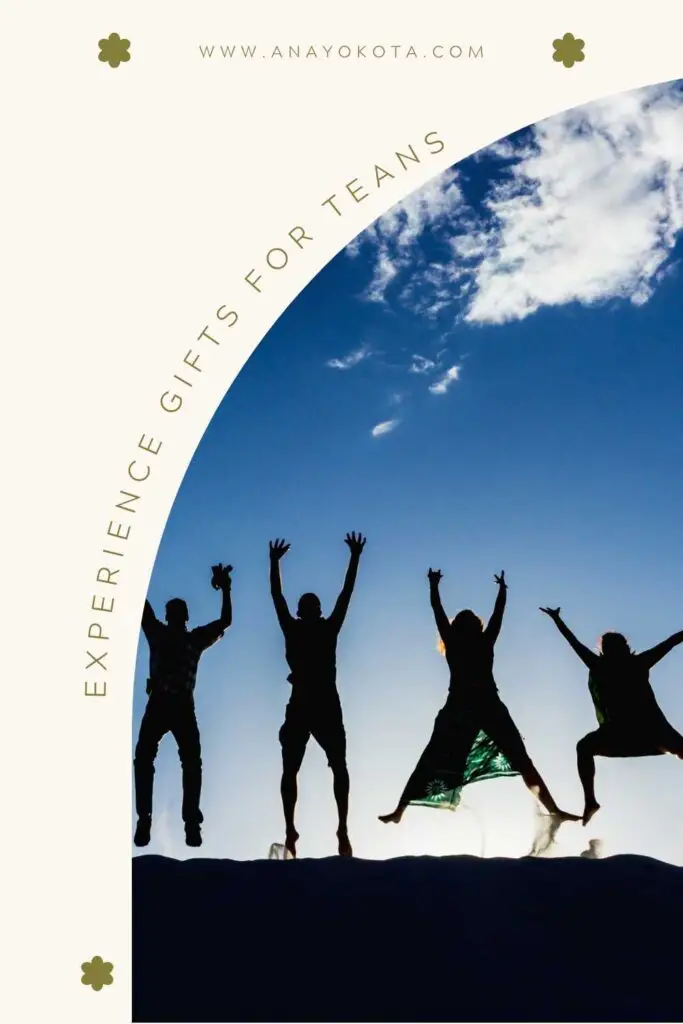 What Is An Experience Gift For Teens?
But before we start, let's clarify what are experience gift for teenagers?
Experience gifts for a teenager are presents that enable the receiver to do an activity.
Rather than add to a pile of stuff, these gifts make memories.
These presents are more personable than money and will be remembered for a lifetime.
They can be as lavish as an international trip or as budget-friendly as finally teaching your loved one the family kimchi recipe that was passed down to you.
Best Experience Gifts For Teenager?
The best experience gifts for teens feed into their interests or dreams. I
t tells the teen, "I see you," and enable them to do something they've hoped for or you know they'll enjoy. 
An International Adventure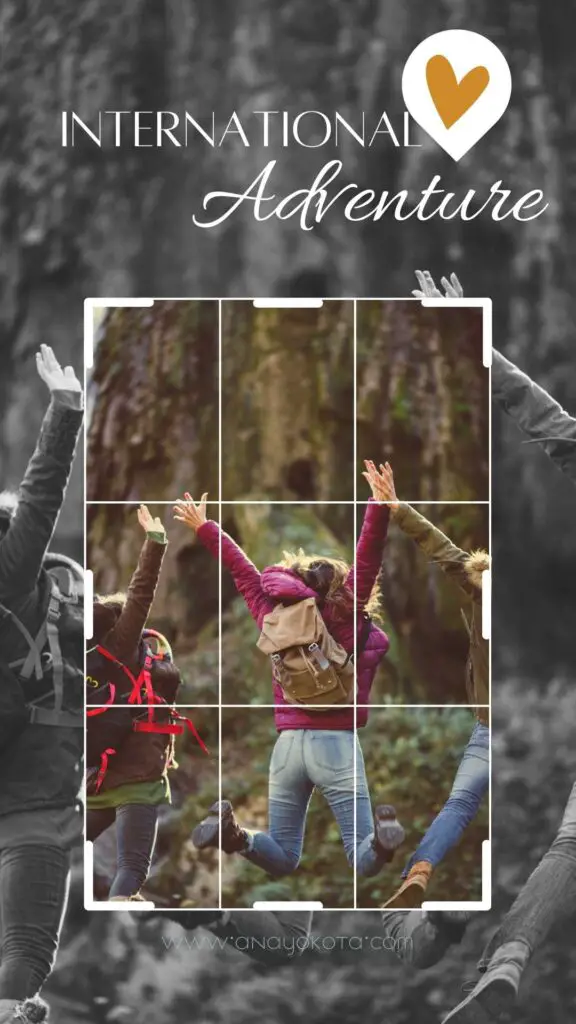 When I turned 13, I had the opportunity to visit Korea and Japan.
It was so beautiful because I got to learn about my heritage and history of the Asian cultures.
Best of all, it was with my family and we got to bond in ways that we couldn't being in the states.
For example, ordering and tasting new foods together was a wonderful lesson to learn about respect and cultural difference in a restaurant.
In some Korean restaurants, it's not like the States where you wait for your waiter to come to you for refill.
Instead, you call for your waiter across the restaurant and ask for what you need.
It's not like you're shouting in a rude way; it's just part of the culture to ask for things politely in a sweet way.
Furthermore, we were able to discuss how these dishes influence our culture.
These conversations have been huge for my teenage palate.
I learned what it's like to respectfully try new things and not be afraid of odd dishes because you just never know if you'll like something unless you try.
Teens yearning to earn passport stamps would love to be given an international adventure, such as traveling to South Korea, Italy, Costa Rica, or South Africa.
International travel broadens the mind, adds depth to human understanding, is fun, and creates lifelong memories.
An Outdoor Adventure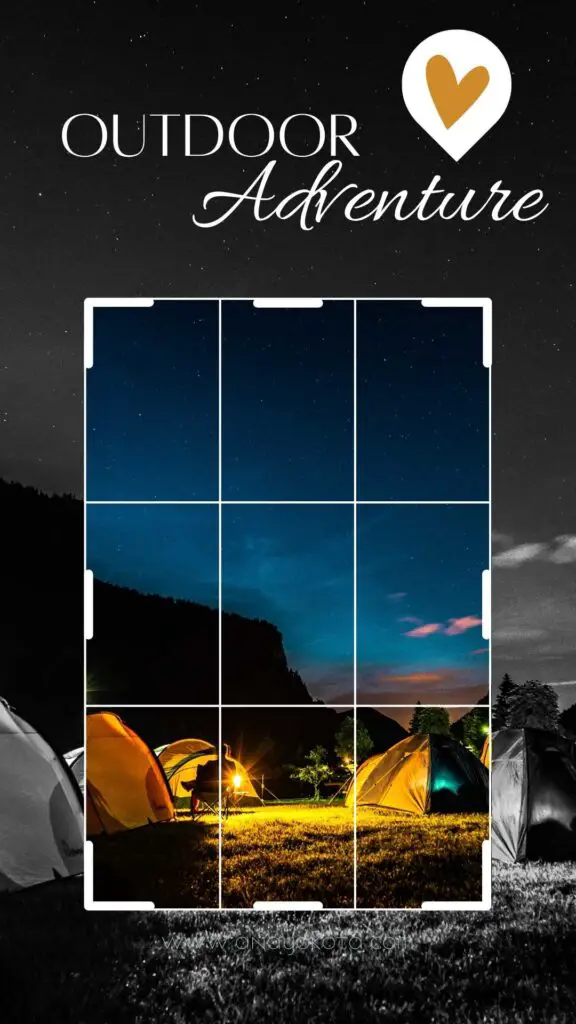 If you have a teen that loves a challenge, consider giving them the outdoor experience of a lifetime.
A water sports enthusiast might enjoy whitewater rafting or kayaking.
A horse lover would adore a tour or, even more amazing, taking part in a horseback safari.
There are mountain climbing adventures in the Rockies, sledding in Alaska, Hawaii Forest Conservation & Eco Tourism, and long-distance hiking worldwide.  
When I was about 12 (which some may say is not quite a teen), I got to go whitewater rafting in Northern California (near Shasta Mountain) with my mom and brother.
It was so life changing because I got to explore nature like I never have before and create priceless memories with my family.
Being able to disconnect with the internet and adventure nature has such a powerful impact on our mental and physical well-being.
It allows us to reset our minds and bodies, connect with our surroundings, and appreciate the beauty of the natural world.
Whether it's hiking in the mountains, camping by a lake, or simply taking a walk in a local park, disconnecting from technology and immersing ourselves in nature can provide a much-needed escape from the stresses of daily life.
This experience certainly helped me to recharge, gain perspective, and return to my regular routines with a renewed sense of vigor and clarity.
For more outdoor gift ideas for teens, check out my post that is fully dedicated to more in-depth ideas for those growing youngins in our lives.
Cooking, Baking, Pastry Or Candy Making Lessons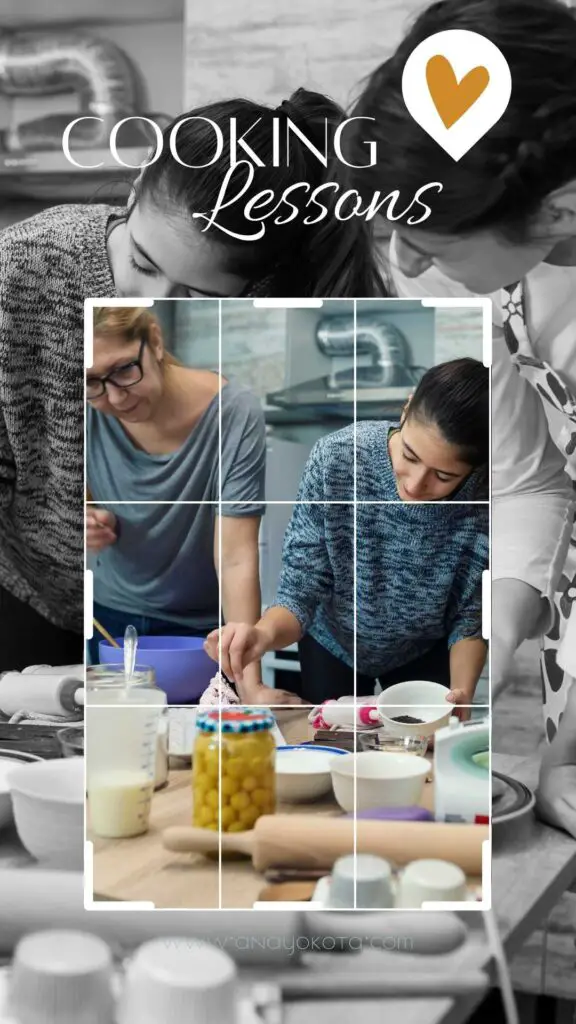 I absolutely loved cooking growing up. Mostly because cooking was such a huge component in our family gatherings.
During junior high, I attended a school that was fortunate enough to have a home economics class where we got to explore cooking and baking.
This class opened my eyes to the world of food on a new level because I was the one creating what I was eating.
I wanted to learn more.
Almost all teens love eating food, but some (like me) also have a passion for creating exquisite meals or desserts.
What holds our fascination?
Some are intrigued by cake decorating; others are delighted by chocolate making, then there are those who long for a master chef to teach them how to make a gourmet meal.
If your area doesn't have much available in person, see what's available online. Some options to consider:
With the internet at our fingertips, we can access cooking classes and tips for free. Set up a cooking date with your teen and make something together.
When my parents discovered that I just loved to cook, they bought me my first bakeware set and baked with me in the kitchen.
You could say this not only allowed for more family bonding time, but also allowed me to uncover passions I didn't know I had in cooking.
Convention Tickets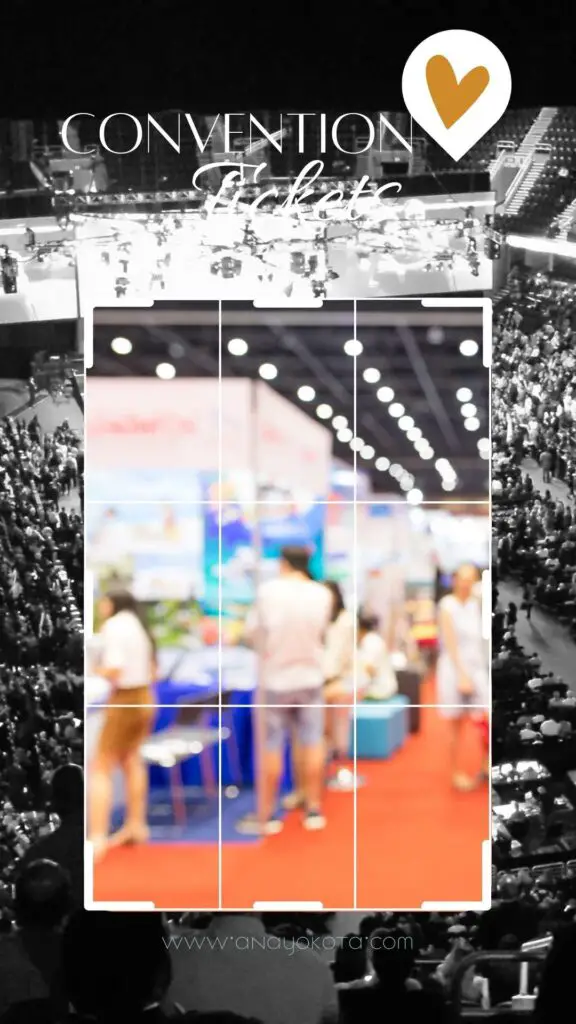 If your teen has an inner geek, hunt down some convention tickets they'll love. Dragon Con and Comic Con are the most well-known.
But there are some other fantastic ones to consider, such as:
As a young teen in Korea, I was surrounding by so much comic and manga books.
As a matter of fact, this is actually the primary source of how I learned how to speak Korean; I read comic books.
So, naturally being a book worm, my parents would take me to the bookstore or book events where I got to meet other book fans and make new friends.
PADI Scuba Diving Certificate Course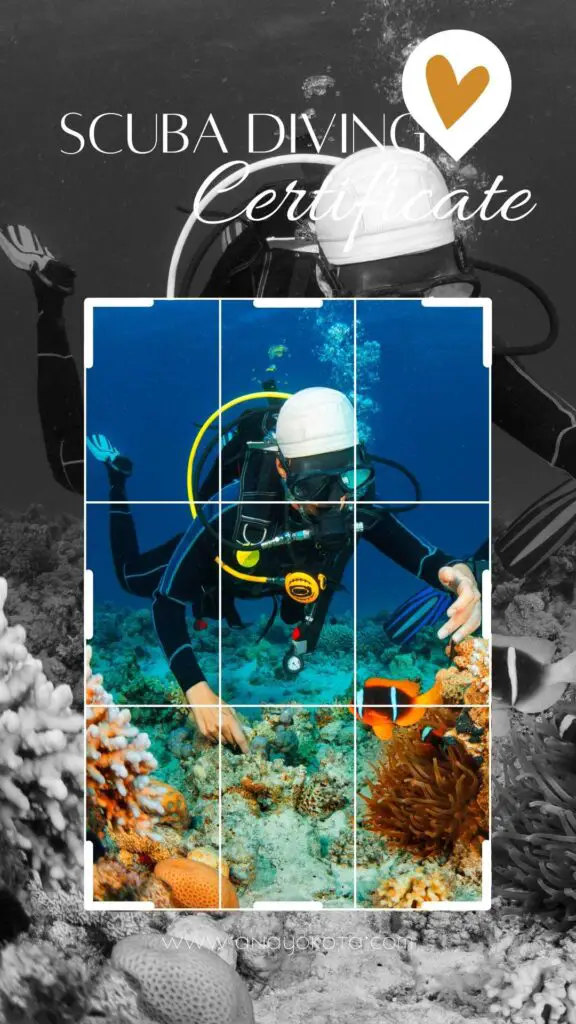 Scuba diving is a transformative experience.
So if you know a teen that is eager to explore the big blue, sign them up for a PADI scuba diving certificate course.
The worldwide recognized certificate is good for life and can be used for leisure or be the springboard to many career opportunities.
I confess that I personally do not have a scuba diving certificate but I do have experience water snorkeling.
When I was 15, I got the opportunity to visit Maui, Hawaii and participated in a snorkeling excursion where we got to see all the beautiful fish near a cove.
Even though snorkeling is not the same, I can only imagine how wonderful it would be to go deeper under the blue ocean and see even more magnificent life.
If given the chance, I know scuba or snorkeling are great activity gifts for teens.
Tickets For A Show, Concert, Or Performance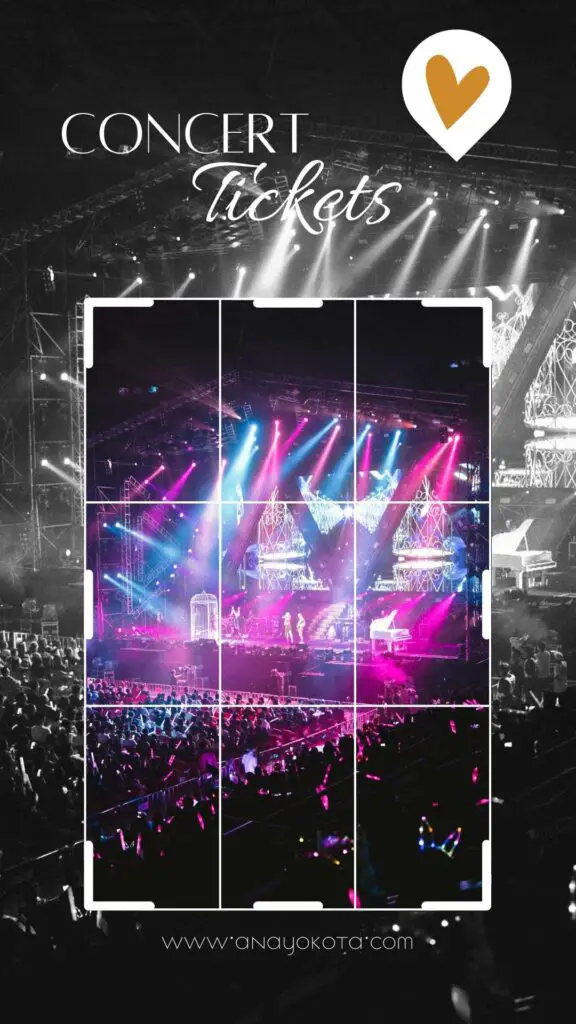 I never understood the thrill of going to a concert until I went to a Switch Foot concert with my church friends when I was 14.
The loud music, happy fans everywhere, and fun lights all converted me to enjoy large events.
Ever since then, I've gone to multiple concerts, musicals, plays, and games.
Experiencing art (if you will) up close and personal is incredibly exciting because you can feel everyone's energy.
One of my favorite performances as a teen was Aladdin the musical show at California Adventure in Disneyland (unfortunately, it is no longer playing).
Tickets to a teen's obsession are always winning experience gifts.
Maybe they have a pop star or band they've longed to see since, OMG, forever. Perhaps they dream of watching a Broadway show.
Does your teen have a favorite comedian they'd love to see live?
Or maybe yours has a passion for the arts and hopes to see a professional ballet performance or a symphony.
There are pro-ball tickets, such as the NHL, MLB, or WNBA. Many podcasters, TikTok influencers, and YouTube creators go on tour, too; see if your teens' favorite is performing live soon.
There are author book tours and movie premiers.
But whatever your teen's passion, there is a show out there that will make them scream with delight.
iFLY Indoor Skydiving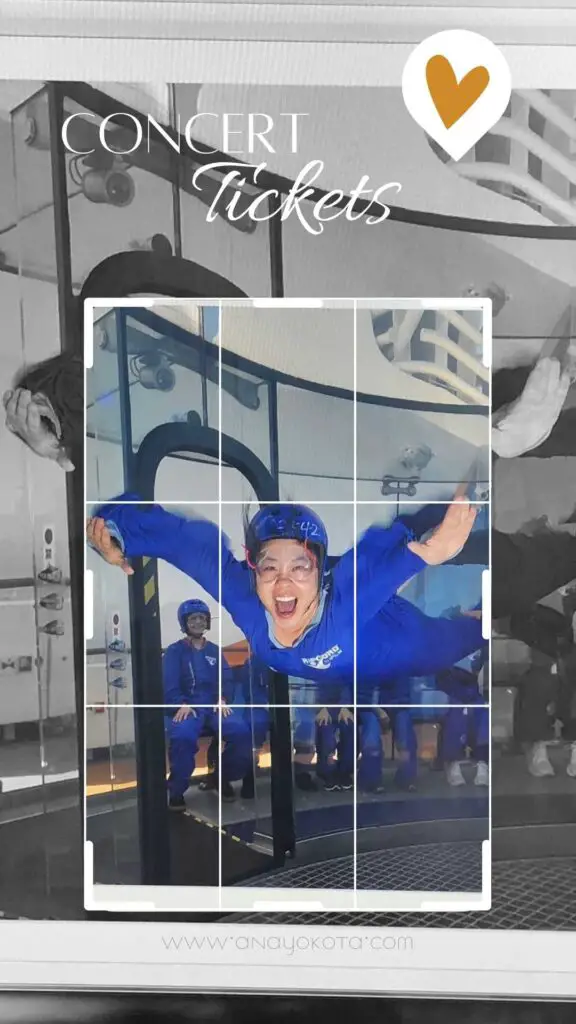 I have always wanted to go skydiving a teen but never got a chance.
But when I was in my early 30's I finally got the chance to experience indoor skydiving. It was breathtaking.
Imagine floating in the air and feeling like you are light as a feather.
Some say it can feel like your floating on water, but to me it is much more adventurous than floating on water.
It is absolutely exhilarating knowing that you having nothing underneath you but air.
iFly is an adrenaline-filled experience gift that is much safer than the real deal.
Making clever use of wind tunnel technology, participants get to fly while only being a few feet off the ground.
It's perfect for any teen that dreams of skydiving but can't because the US age restriction is 18 and over.
Besides, iFly gives parents and caregivers much fewer grey hairs.
Best of all, this is significantly safer than actually going skydiving (but with the benefits of feeling like you're flying).
You can do this! or as the Korean's would say, "Hwaiting!"
Unique Art Or Music Lessons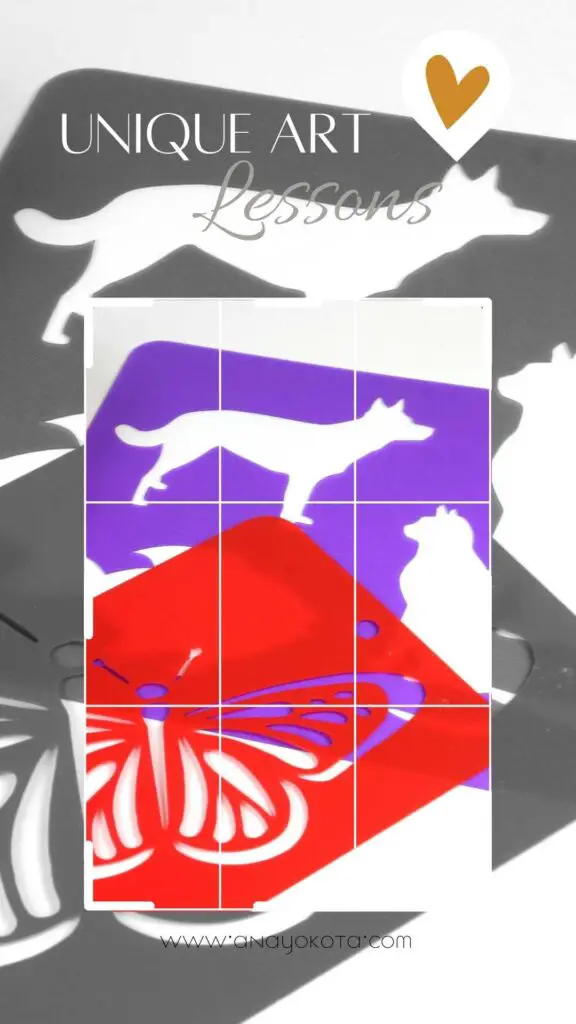 Schools have cut back on the arts, meaning many teens have missed out on learning to play an instrument or explore their creative passion.
Even those with access may want the chance to try something their school doesn't offer.
For example, glass-blowing isn't something even a well-funded institution can offer. Nor does your typical band class teach the ukulele.
On the other hand, maybe your teen wants to learn how to weld so they can make metal sculptures or master the harp.
Whatever it is, perhaps it's time to give them that experience.
My parents allowed me to learn stenciling. I took group lessons after school and learned how to stencil the old fashion way using a dab method.
I simply would get any blank project I can paint (say, a wooden food tray) and tape a stencil on the flat side.
After securing the stencil, I would dab paint using a stencil paint brush and create beautiful gradient artwork within the stencil.
I learned patience and creativity through this experience and still (till this day) paint when I get the chance.
Budget Friendly Gifts
One of the most valuable things in modern life is time.
If you can spare a chunk of hours to hang out, there are some amazing gift experiences for teenagers you can provide that don't require a lot of cash.
These experience gift ideas for teens provides space for you to hear them without the clatter and chaos of the everyday.
Create A DIY Spa Day
A day at the spa is a fabulous experience gift, but it can be pricy. However, you can create the experience at home.
Clear a space, download some spa music off your favorite music app, whip up some smoothies, gather your favorite nail polishes and moisturizing face shields, and make a day of it.  
DIY spa days show your teen you care and create space for conversation.
For me, my mom would create a spa day Korean style where she would help scrub my body after I had soaked with her for a about 30 minutes.
It was one of my favorite things to do as a teenage because I not only got to feel invigorated but also bond with my mommy.
A Picnic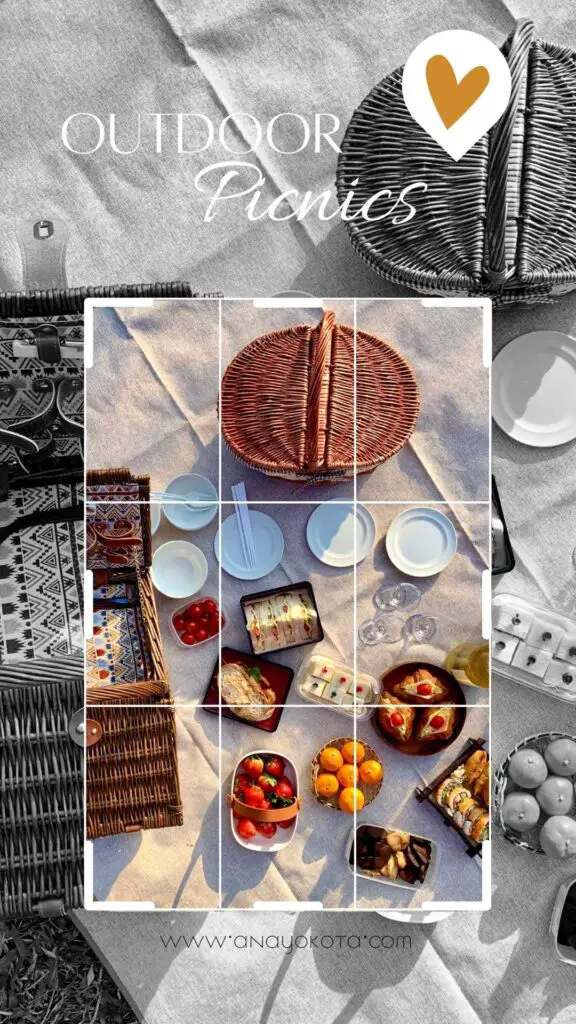 Take the afternoon off and give the teen in your life a fabulous picnic full of the foods they love.
It is less expensive than a fancy meal at a restaurant, while the setting could be gorgeous: the beach, by the lake, near a duck pond in a park, or even clever use of a building's rooftop.
Creative touches rather than lavish spending will make the moment unique and memorable for you and the teen.
For creative and fun picnic ideas, check out these articles for more inspirations on recipes and snacks such as Triangle gimbap or Japanese fruit Jelly (kanten):
Pro tip: If you don't have the money for a fancy picnic blanket but are worried about damp soaking the blanket, use a cheap and cheerful shower curtain as your waterproof layer.
On Children's Day (May 5th), my parents would take me out on a fun picnic whenever we had the chance.
Even as a teenager, we would take the time to change up the routine and eat outside.
Having another opportunity to disconnect from technology and stop to enjoy family time is a tradition that I hope to carry on with my children.
Free Days In The City
Many US cities have free days where museums and other attractions have no entry fee.
In addition, there are cities, such as Washington DC, that always have free venues to explore, such as the Smithsonian museums and the zoo.
Growing up as a missionary's daughter, we didn't always have the funds to go on extravagant teenager experience gifts.
Even though our family may not have always had money, I never felt like I was poor because my parents would take advantage of these free events making them so memorable for me.
Here are some other examples of free fun experiences for teens:
So take the day off, excuse the teen from school, and spend a memorable day together exploring the sites.
Subscription To A Korean Language App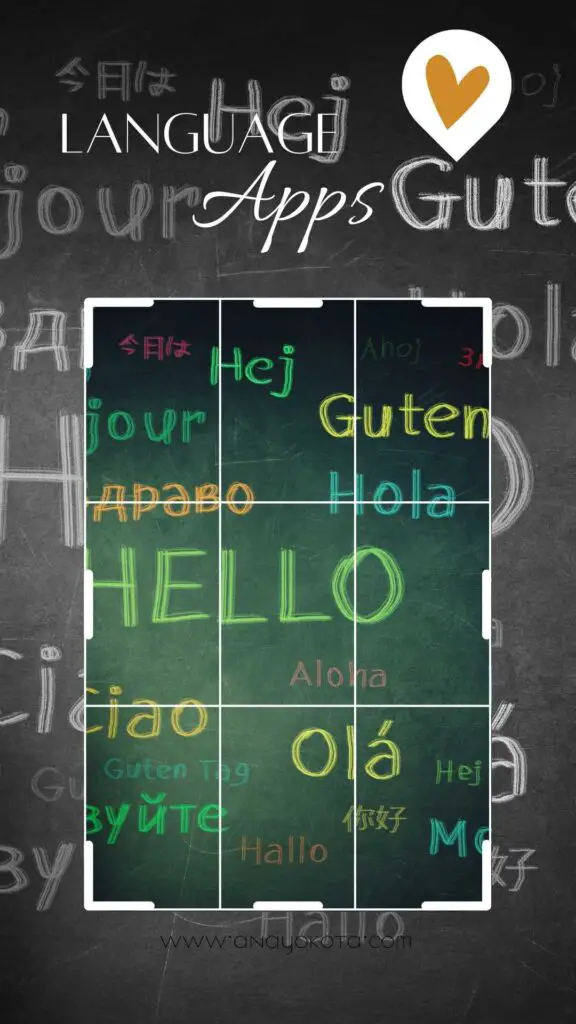 Language apps are helping people worldwide grow confidence in their language skills.
However, even free sites like Duolingo are so much better when you buy a subscription.
The price is still far less than buying an in-person course.
In addition, consider signing yourself up for a similar class, such as the free version, so the two of you can practice together.
Did you know that I am bilingual in Korean and English? A fun fact is that I was born and raised in America and never took any formal Korean language classes.
My parents always encouraged me to learn what I wanted to learn (after completing all my required school homework).
So, I asked to learn Korean with my parents' help. Back then, we didn't have apps; instead, they borrowed Korean books from the library to help me learn.
I studied and received opportunities to visit Korea. The rest is history and now I can speak Korean fluently.
Conclusion on Experience Gifts for Teens
Experience gifts for teenagers may not be something a teen can unwrap, but the memories will last longer than any item of clothing or electronic device.
It is in opportunity to show that you care and support their interests. But they don't have to cost a lot.
Remember, your time is the most valuable gift of all.
Many (if not all) of these ideas can also be experience gifts for tweens. It's never too early to help introduce your little tweens to the world of adventure.
Take them along with you to keep them safe and show them that the world isn't just technology or games.
There's so much more to explore.
What is your favorite experience gifts for teens?
I'd love to hear them in the comment section below.