This post may contain affiliate links. Please read my disclosure policy for more info.
Empower yourself with these powerful good morning affirmations to start your day. Send these good morning affirmation to your loved ones to let them know you believe in them.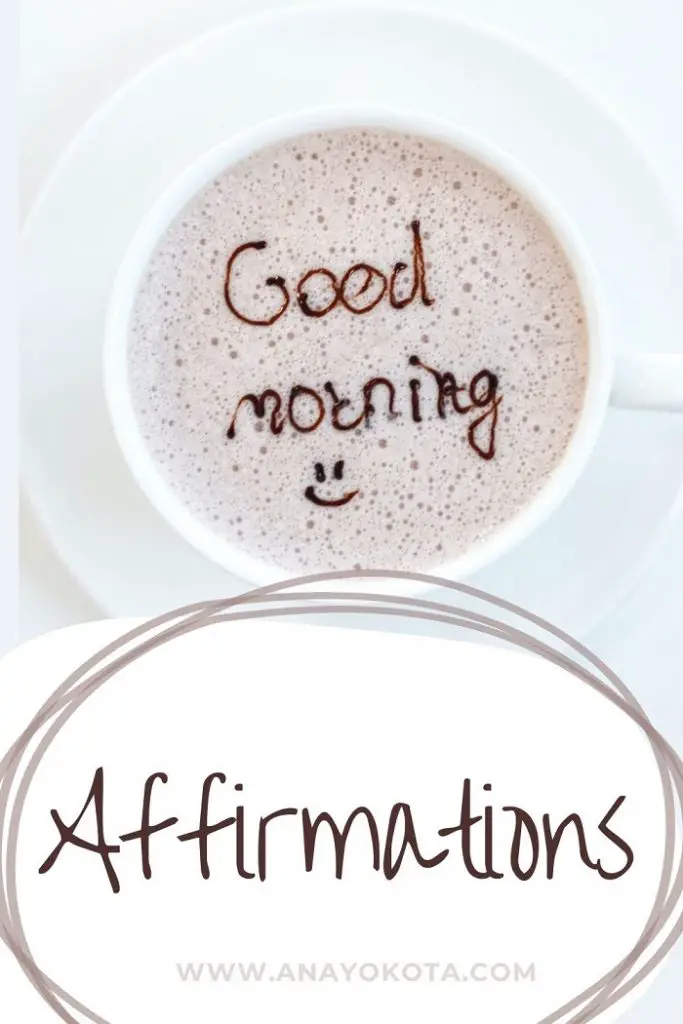 Good morning affirmations are what helps spark change through positive statements. It helps combat nerves, self-sabotaging thoughts, or any other negative thinking that may hinder your mental health throughout the day. 
It's going to be a great day!
Studies have shown that powerful affirmations can assist in better work performance. According to Power Affects Performance When the Pressure Is On: Evidence for Low-Power Threat and High-Power Lift, taking the time to think about your most powerful and best attributes before a pressure-filled meeting can be a beneficial elixir to reduce nervousness and increase confidence. 
How many of us suffer from acute or chronic stress? Well, according to the American Institute of Stress, 77% of people regularly experience physical symptoms caused by stress, while 73% of people regularly experience psychological symptoms of stress (SOURCE). This means that more than ¾ of America has reported some sort of stress.
With our world ever-changing, it is absolutely key to keep our mental health in check. According to Mental Health, 36% of women stress out because of their physical appearance, while 60% of 18-24 year olds feel stress related to the pressure of feeling the need to succeed (SOURCE).
I'm not here to tell you all the bad news about stress. My focus is to share with you that it is possible to help overcome stress with powerful morning affirmations.
Yes, you can do it! 
Did you know that you can use self-affirmation to improve problem-solving performance? According to Self-Affirmation Improves Problem-Solving under Stress, evidence states that self-affirmations can help boost academic achievements in scholastic environments, which implies that affirmations have a powerful attribute when combating high-pressured situations. 
Not only does positive affirmations contribute to fighting nervousness, it helps with reducing depression. Authors of Preventing depression in high-risk college women: a report of an 18-month follow-up have conducted a study on the effectiveness of positive thinking on 92 college women who were at risk for clinical depression. The studies have shown that continual positive affirmations can reduce depression long-term. 
You are not alone! 
Affirmations are most commonly declared to yourself. However, that is not to say that you cannot help others find encouragement.
During my most defeated and hopeless moments, it was my friends and family who helped me overcome my stress, depression, and fears through their positive affirmations. You can be that beacon of hope to someone in need of a good word.
TABLE OF CONTENTS
MORNING AFFIRMATIONS FOR SUCCESS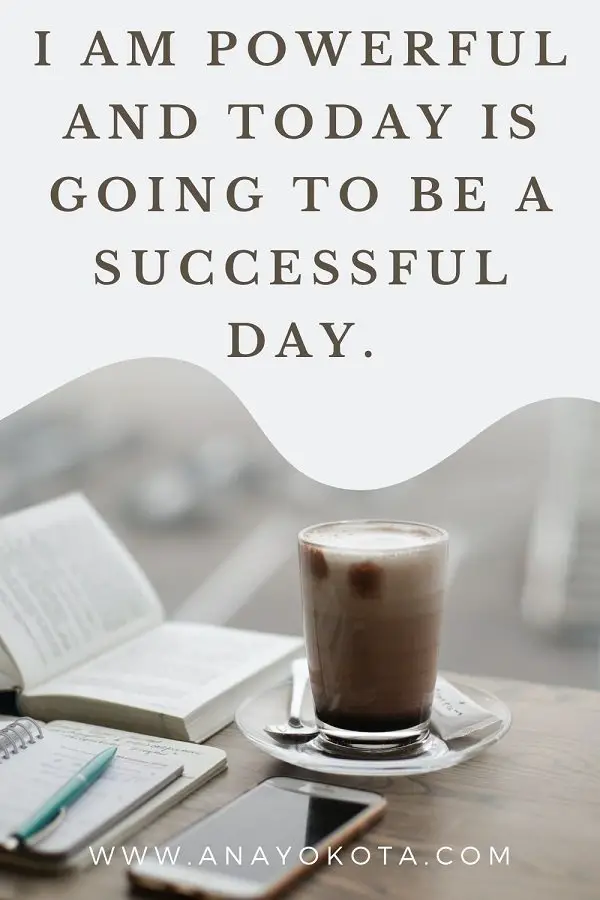 I am powerful and today is going to be a successful day. 
I am blessed and destined to live successfully. 
God is good — all the time. 
All the time — God is good. 
I continue these positive affirmations for the day because it is a reminder that I am successful. 
I will live life loud today as a better version of myself than I was the day before. 
I am compassionate and kind.
I have incredible capabilities that will deliver epic results. 
GOOD MORNING AFFIRMATIONS FOR HER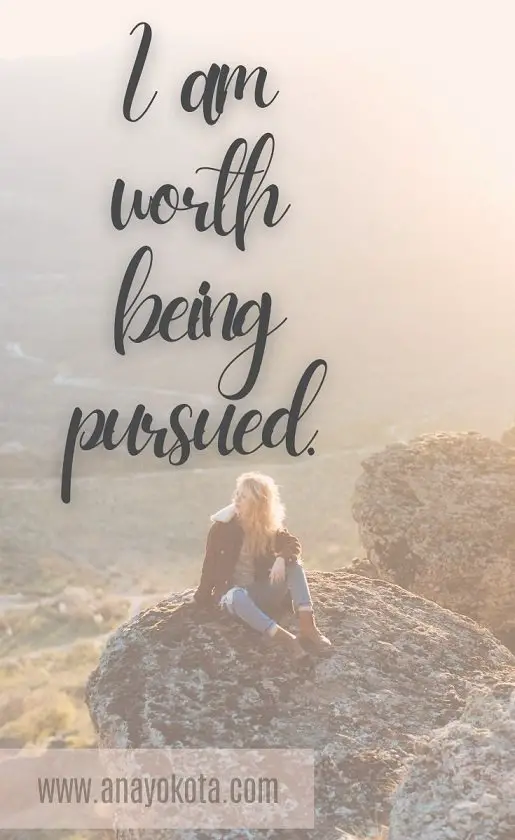 I am worth being pursued. 
It is okay to be a strong and powerful woman. 
I am courageous and strong. 
I am confident in who I am because I like who I am inside. 
I will be compassionate and kind to my body. 
I accept who I am because I am loved. 
I am an amazing friend.
GOOD MORNING AFFIRMATIONS FOR HIM
I can do it not because I am a man, but because I believe in myself. 
I am handsome and courageous. 
I am powerful and brave. 
I know what I want and am not afraid to go after it. 
Even if I don't know all the answers, I am worth it.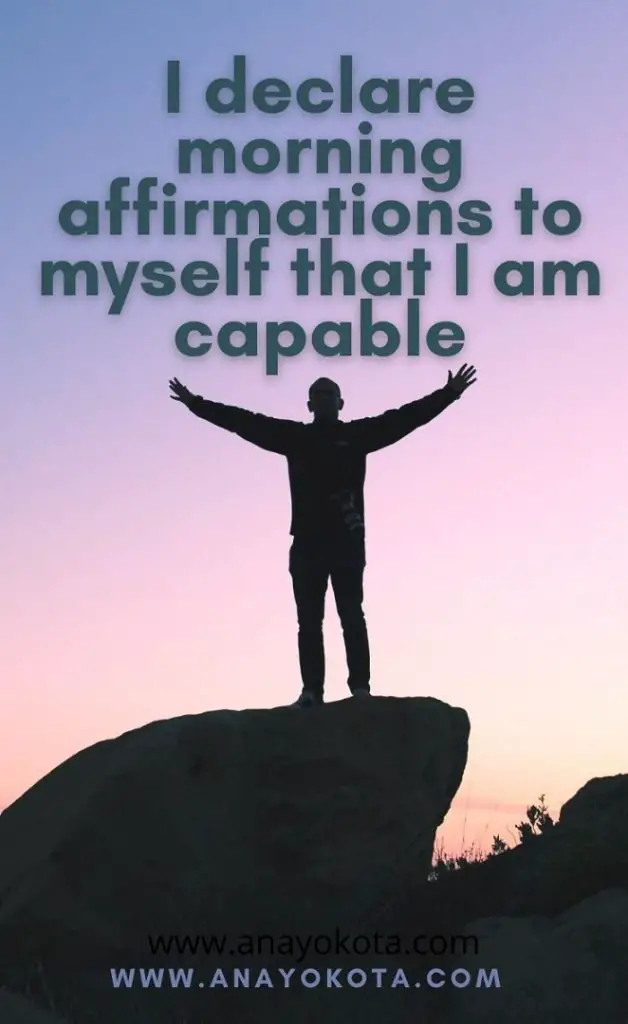 I declare morning affirmations to myself that I am capable. 
Confidence and love flows through me everyday. 
I am strong but I am also loving. 
I am a good son.
I am a good father. 
AFFIRMATIONS BEFORE WORK
Today will be a productive and effective day. 
I am going to make great decisions at work today.
I am a trustworthy colleague.
I have excellent time-management skills and will succeed in all my tasks.
Today's affirmation is all about accepting who I am as a woman who deserves to be treated equally. 
I will complete this task with excellence and grace. 
I celebrate being given the opportunity to work and make money. 
The Lord will vindicate me and I have peace. 
AFFIRMATIONS BEFORE SCHOOL
I will complete my exam with excellence.
I will have fun at school because it is a blessing to learn. 
I am creative and wise with my schoolwork.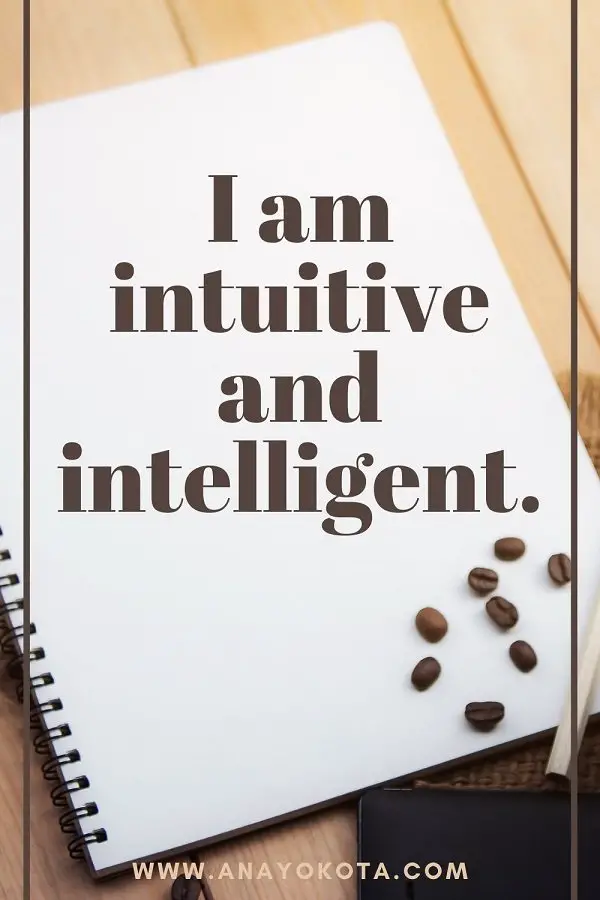 I am intuitive and intelligent. 
I declare these positive morning affirmations because I know that I deserve to be here. 
I am planting a seed of success for my life today as I go to school.
For such a time as this, I am called to change the world. 
Small beginnings are a blessing and I will steward them well. 
positive affirmation for today: I am not alone!
AFFIRMATIONS BEFORE A MEETING
I'm going to kill this meeting. 
Affirmation for today: I can do it!
I am good enough to lead. 
I have been chosen and will succeed. 
I am bright and likeable. 
I can handle the pressure because I can do it. 
Regardless of the result, I am here and this is where I'm supposed to be. 
I declare positive affirmations in the morning because I am powerful.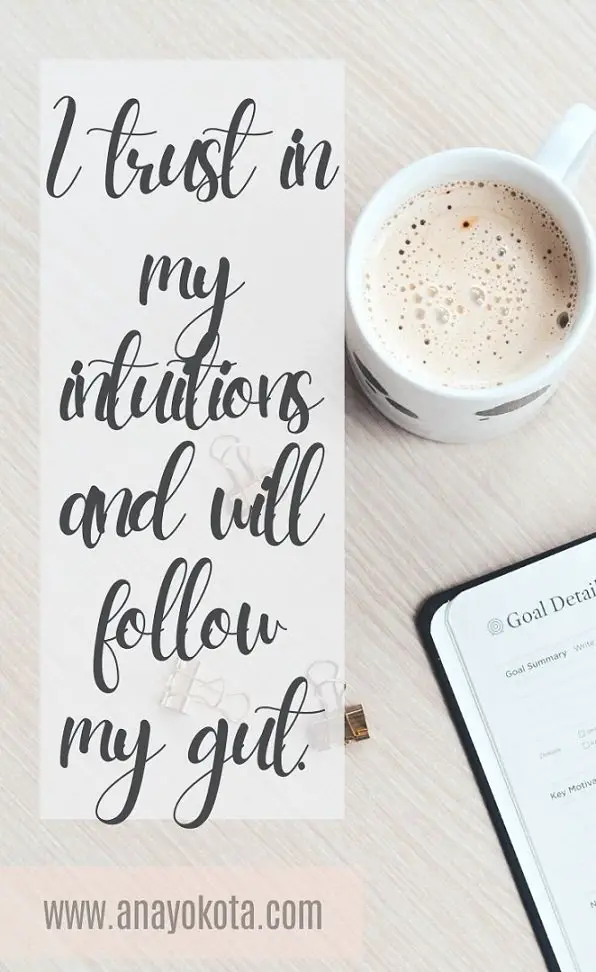 I trust in my intuitions and will follow my gut. 
MORNING AFFIRMATIONS FOR ABUNDANCE
Today is a good day to be alive because I know I can do it. 
I am deeply loved by my friends and family. 
I am not alone
I am a positive example to my community and will bring hope wherever I go. 
I live in abundance and will be kind and compassionate to others.
Daily affirmations are life changing because I am choosing to believe in myself.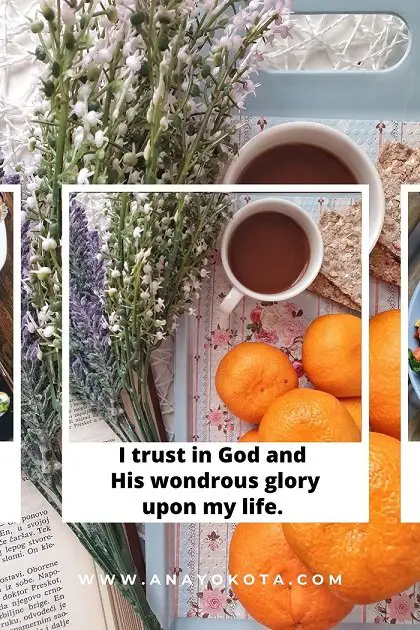 I trust in God and His wondrous glory upon my life. 
God is faithful to bring His abounding love no matter where I am at. 
I declare more affirmations for a good day because there is always more than enough.
I hope you were inspired by these morning positive affirmations. I know I tell myself positive affirmations for morning all the time. "I am worthy to be a blogger and believe in God's favor over my life!" 
Looking for more affirmations? Love yourself with these powerful and strong Love Affirmations.
Prayers are another significant foundation that has helped me through so many of my dark moments. If you are looking for powerful prayers, I have an ongoing series on Prayer Points. 
What is your favorite morning affirmation you declare in the mornings? I'd love to know in the comments below.