This post may contain affiliate links. Please read my disclosure policy for more info.
Are you looking to explore Korean candy? Whether you're a fan of Korean food, or just an adventurous shopper, our guide to Korean candy will surely have something for everyone!
From the iconic seasonal treats such as Pepero and unique shaped gummies, to classic hard candies, there's something delightful around every corner. You'll find out why these sugary delights are so beloved in South Korea, discover the surprisingly long history of some favorites and get tips on how to best enjoy them. 
As a child, I loved Korean snacks – especially Korean candy. My mom would take me to the Korean grocery store and I would be allowed one sweet treat. My goal was to try every kind of candy on the shelf. 
As habits go, my excitement for trying new things continued as I grew older and discovered many more sweets that I am excited to share with you. From sour to savory, and from traditional to modern, candy can be hard or soft or even sometimes crunchy! 
Fortunately, Korean snacks often go on sale and that's when I would try more than one. Nevertheless, if you try just one or try them all, Korean candy is a sure crowd pleaser. 
If you want to learn more about Korean foods, please let me know in the comment section below what kind of foods you would like to learn more about. You can also check out my post on Korean Breakfast to learn the top foods Koreans eat for breakfast. 
Ready your taste buds — let's dive into Korean candy now!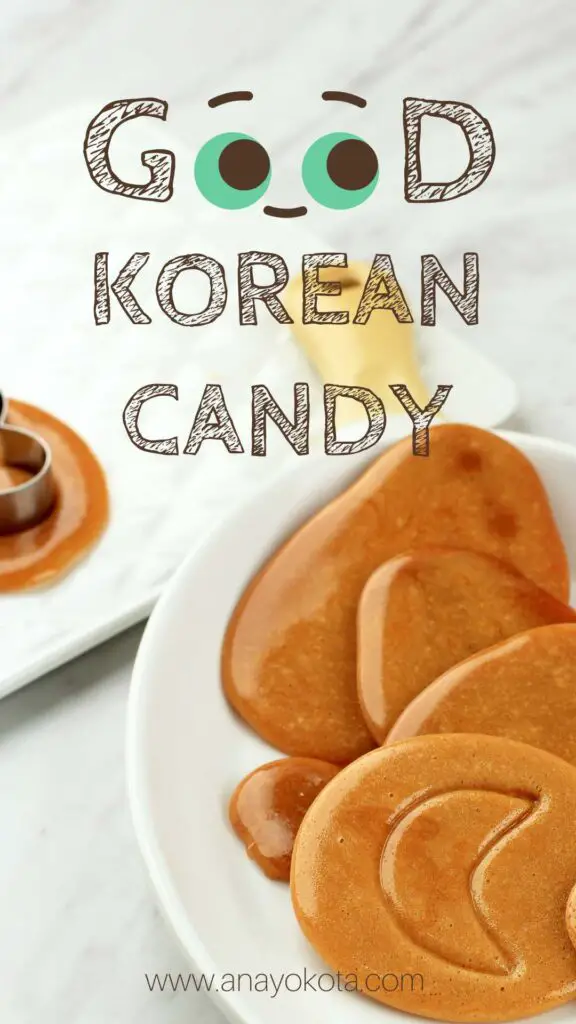 Lotte White Grape Cheongpodo (Or Chongdo For Short) Candy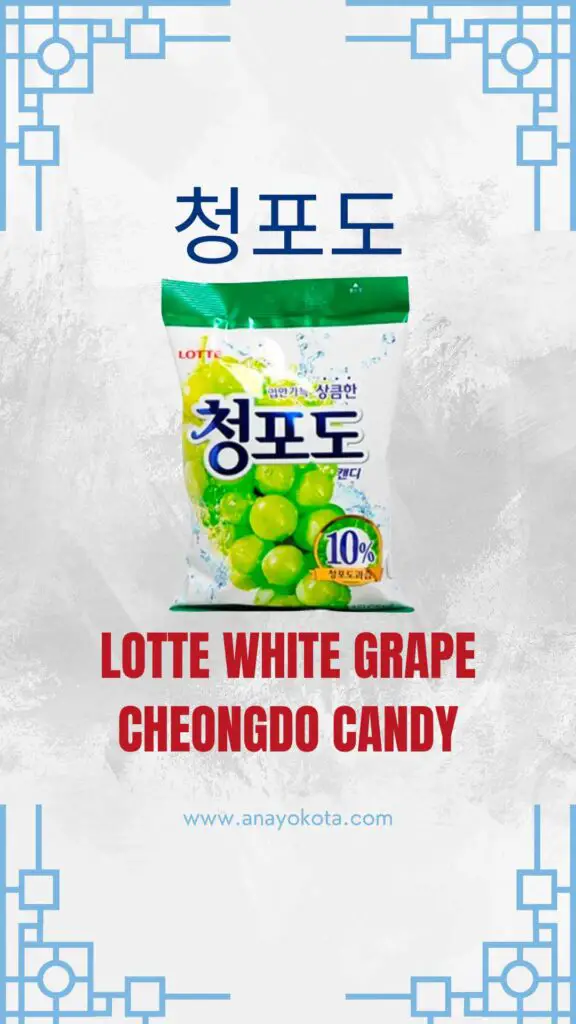 Lotte White Grape Chongdo candy may just be the best Korean candy out there. Boasting a unique flavor of sweet white grapes, this perfect combination of sugar, syrup, and passion fruit juice will tantalize your taste buds right away. Developed in the late 60s in the city of Busan using local Hongdo Grapes, this delicious treat has been a favorite among Koreans ever since. 
Want to get your hands on some? Don't worry! You can purchase these tasty treats at almost any Lotte Mart across Korea – if you're willing to make the trip! But if you are stateside, simply purchase it at your local Korean grocery. You can also find these mouthwatering treats online. Once you've tasted Lotte White Grape Chongdo candy, you'll never look back.
Pepero (Original)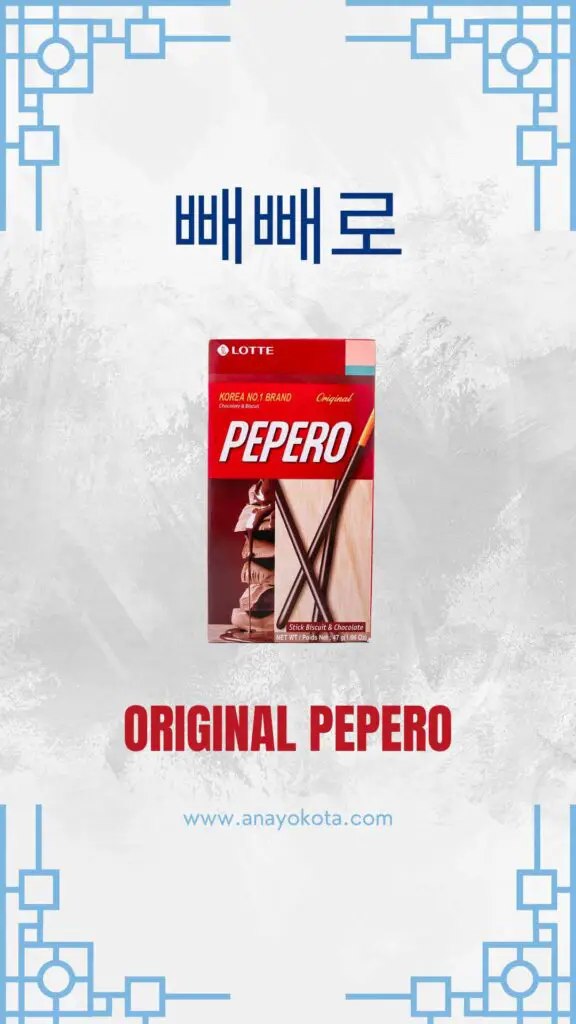 If you've ever wondered what the best Korean candy is, look no further than Pepero! This delectable cookie consists of a biscuit stick that is then dipped in chocolate or other flavorings. Perfect as an after-dinner treat, or even just to simply satisfy your sweet tooth, Pepero has been a popular dessert since it was first created in 1983 by Lotte Confectionery in South Korea. 
Its origin story is simple: two high school students gave Pepero as gifts to each other on November 11th (hence its nickname "Pepero Day"). Since then it's become a beloved snack for Koreans and many others around the world to easily purchase at most convenient stores, grocery stores, and online.
Almond Pepero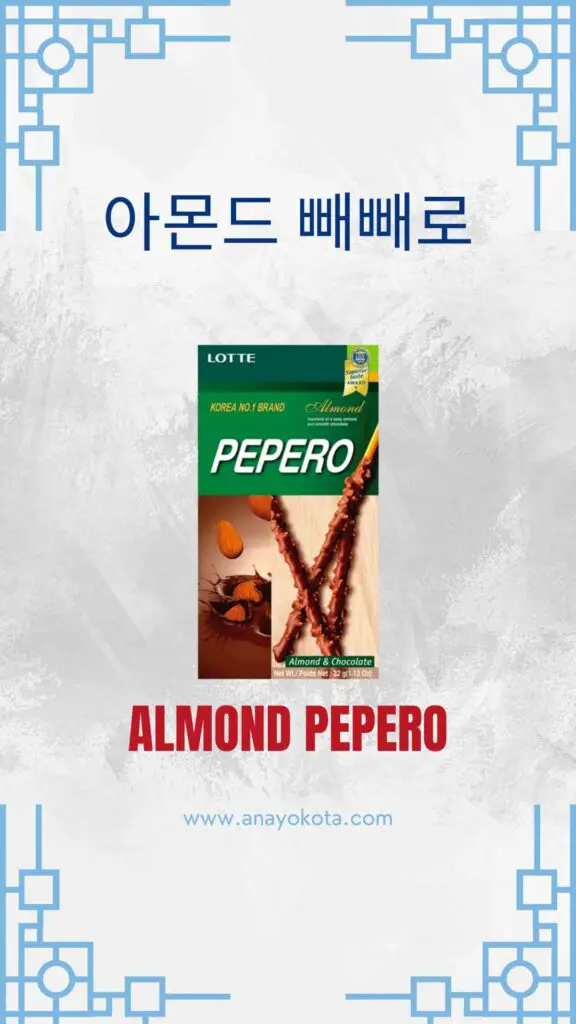 The Almond Pepero deserves its own stage because of its unique texture and popularity. It is crunchy with toasted almonds coating a thin chocolatey biscuit. Almond Pepero has many cousins such as peanuts and even granola.
If you enjoy textured Pepero, I highly recommend trying out the other lines of Pepero. You can find Almond Pepero (and many other variations) in nearly every Korean candy store as well as online.
Lotte Malang Cow Chewy Candy (Milk And Strawberry)
Lotte's Soft Malang Cow Fresh Grade Milk & Strawberry Milk Chewy Candy is some of the best Korean candy you can buy. This chewy candy will melt in your mouth and burst with flavor. The original milk has a true to milky taste. The strawberry milk has a sweet milk taste with a hint of strawberry—it's like having delicious creamy clouds in your mouth! 
Deliciousness aside, this popular candy originated from a traditional cow-milking game called malang-gee which was traditionally played by children in Korea during festivals.
Both Lotte's Soft Malang Cow Fresh Grade Milk and the Strawberry Milk Chewy Candy can now be purchased almost anywhere throughout South Korea and beyond (grocery stores, convenience stores, and online). So don't miss out on the chance to savor one of the best Korean candies around!
Choco Pie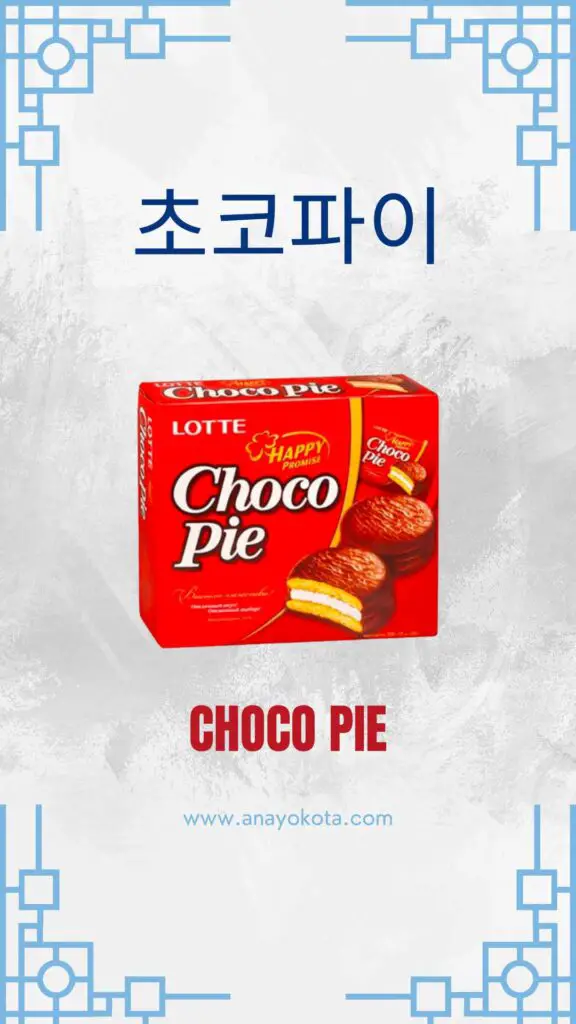 Choco pies are a popular Korean snack that consists of two small cakes sandwiched together with a filling of chocolate or marshmallow cream. The pies are coated in a smooth delicious chocolate perfectly packaged in individual packs. Choco pies are typically enjoyed as a snack or dessert.
However, my favorite way to enjoy these addicting pies are frozen or even refrigerated on a hot summer day. The marshmallow gives an almost ice cream like texture and the beautiful cakey layer compliments the chocolate making this the perfect treat. You can find these treats in convenience stores, cafes, and online. Try these out for sure. 
Crown Mychew Candy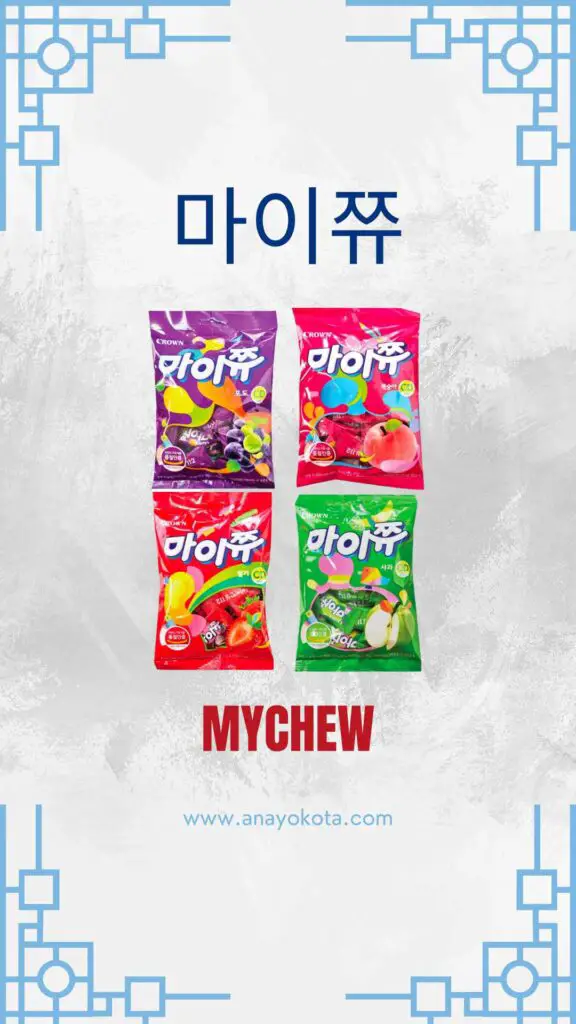 If you're looking for the best of Korean candy, look no further than Crown Mychew! This delicious treat is famous for its unique flavor and texture; it has a sour, sweet taste, with a soft texture that gives it plenty of chewiness for each bite.
The candy's origins can be traced back to South Korea, where the first flavors (strawberry and grape) were introduced in 2004. Luckily, you don't need a time machine or plane ticket to enjoy this popular treat – you can purchase both original and seasonal flavored Crown Mychews at most Asian markets, online on Amazon or from other online retailers!
Dalgona (Korean Sugar Candy) – Korean Candy Squid Games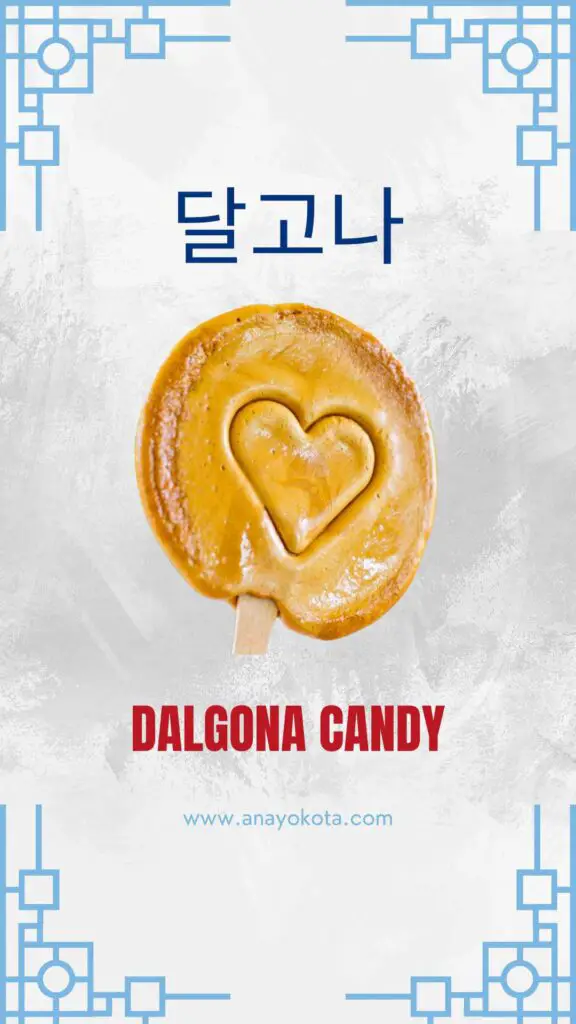 Dalgona candy is the best Korean candy you'll ever taste! It's an old-fashioned, crunchy sugar candy with a toasty caramel flavor that'll satisfy any sweet tooth. With its origins dating back to the 19th century, this beloved snack has been a beloved part of Korean culture ever since.
Dalgona most definitely increased in popularity recently through the Korean drama series, Squid Game. Without spoiling the show, the Squid Game uses Dalgona candy as a game in one of their challenges. 
The object of the game is to cut out the shape (which has been pressed on the candy before it hardened) on the candy without breaking the shape. This shape is almost always something very simple like a star, heart or even a simple umbrella. It is quite challenging if you rush things.
When I was a child in Korea, if you were able to cut out the fun shape cleanly, the candyman would give you a free candy. 
The flavor of this best-loved treat isn't like anything else; it starts as a gentle sweetness on your tongue and ends with a delightful crunchiness. And if you're looking for where to get some, you can find it easily! Search online, or hit up the nearest Asian-style grocer – you won't regret it.
But if you would like an easy homemade recipe from my family, just let me know in the comment section below. Try the best Korean candy today – Dalgona!
Kopiko (Coffee)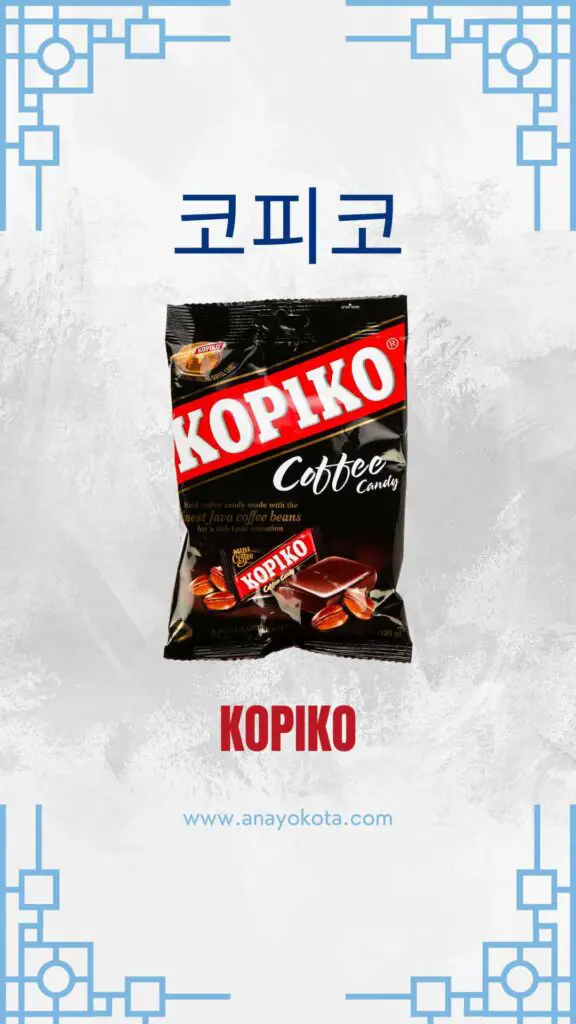 Kopiko is best known for being a quintessential Korean candy. With its unique combination of coffee and chocolate flavors, this caffeinated chocolate treat has something for everyone. Kopiko candy is hard textured candy that is coated with milk chocolate filled with coffee extract. Just 4-5 of these cute little candies can pack the same punch as a cup of coffee.
If you're feeling adventurous you can find Kopiko in different flavors like cappuccino. Specifically crafted to satisfy Asian palates, Kopiko candy can be found all around the world. Nowadays, these delicious treats are not hard to come by – most convenience, grocery and online stores offer them for an affordable price.
Lotte Dream Cacao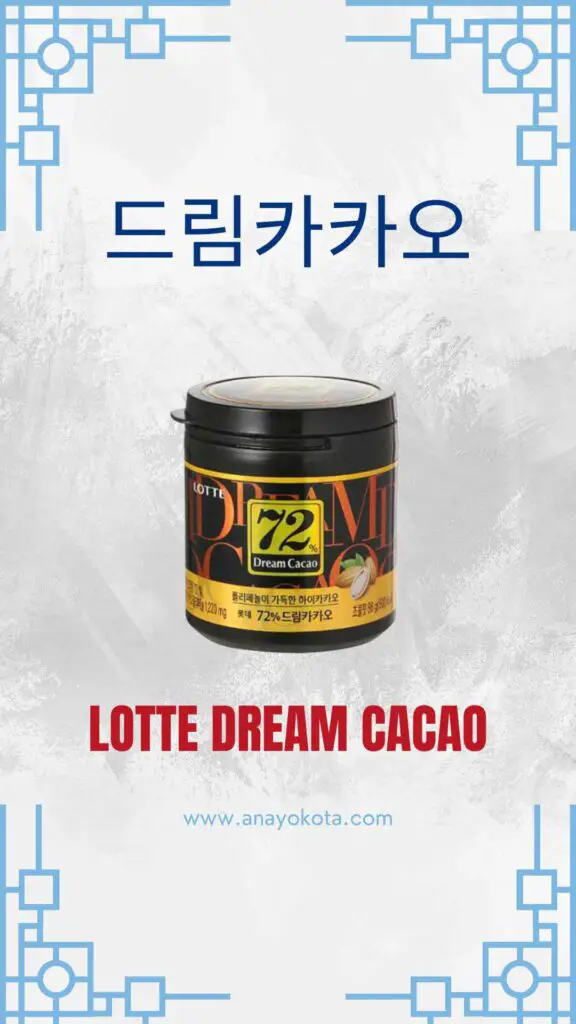 Lotte's Dream Cacao has achieved the status of best Korean candy- and for good reason. With its combination of bittersweet and smooth chocolate, it is no wonder why this candy is such a hit! The origins of this delectable treat date back to before my Korean days (2012) when it came in Lotte's iconic cylindrical containers; it was created by Lotte as one of their best-selling products.
The decadent flavors that Dream Cacao delivers come in a variety of sweetness levels. For example, my favorite is their 72% dark chocolate. However, I know my milk chocolate lovers enjoy their 56% dark chocolate where it has just the right amount of sweetness.
Thanks to its growing popularity, you can now find Lotte Dream Cacao in most Asian markets and select American grocery stores across the country. Online retailers such as Amazon and Instacart also carry them. So don't wait – try the best Korean candy around today!
Matgouel Korean Traditional Scorched Rice Flavor Candy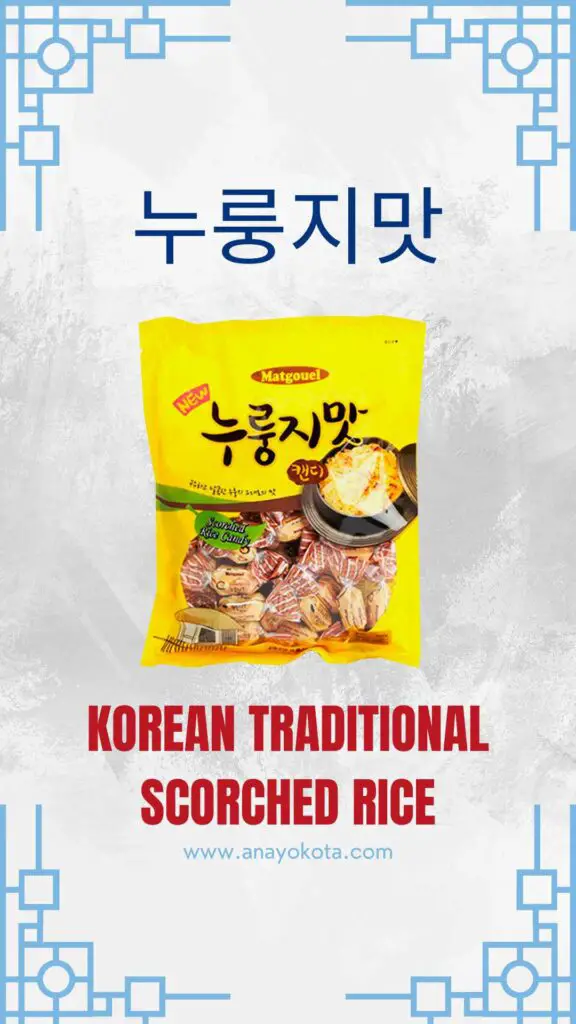 Matgouel Korean Traditional Scorched Rice Flavor Candy is renowned as the best Korean candy on the market. This delicious toasty rice candy has a flavor profile like no other, combining sweet and nutty for the perfect bites of bliss.
Its unique flavor comes from a traditional recipe inspired by 16th-century scorched rice that are still eaten nowadays. Matgouel's proprietary formula in this scrumptious candy closely replicates these time-honored recipes, creating a completely natural flavor unlike any other.
What better way to experience the best of Korean culture but with a bite of history? Prepare to be tantalized – you can purchase Matgouel's best-selling scorched rice flavor candy from their website and various stores across Asia.
Haitai Plum Hard Candy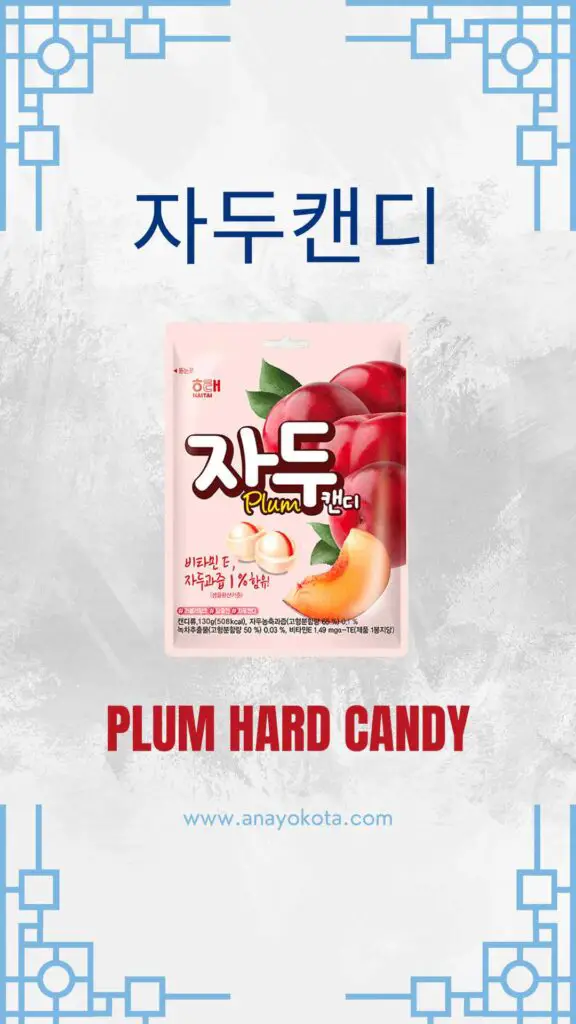 Here is my personal all time favorite plum candy. Haitai plum hard candy is a truly unique Korean treat that will tantalize your taste buds like you've never experienced before! It is best described as having a sweet and deliciously tart flavor, with plenty of fresh plum notes that linger.
This best-selling candy has quite the history – it was first produced in 1978 in South Korea by Haitai Confectionery and quickly gained popularity throughout Asia. Nowadays, this beloved candy can be found around the world proudly in Asian markets and convenience stores as well as online. It's no wonder why so many consider it to be the best Chinese or Korean candy ever made!
Ilkwang Ginseng Candy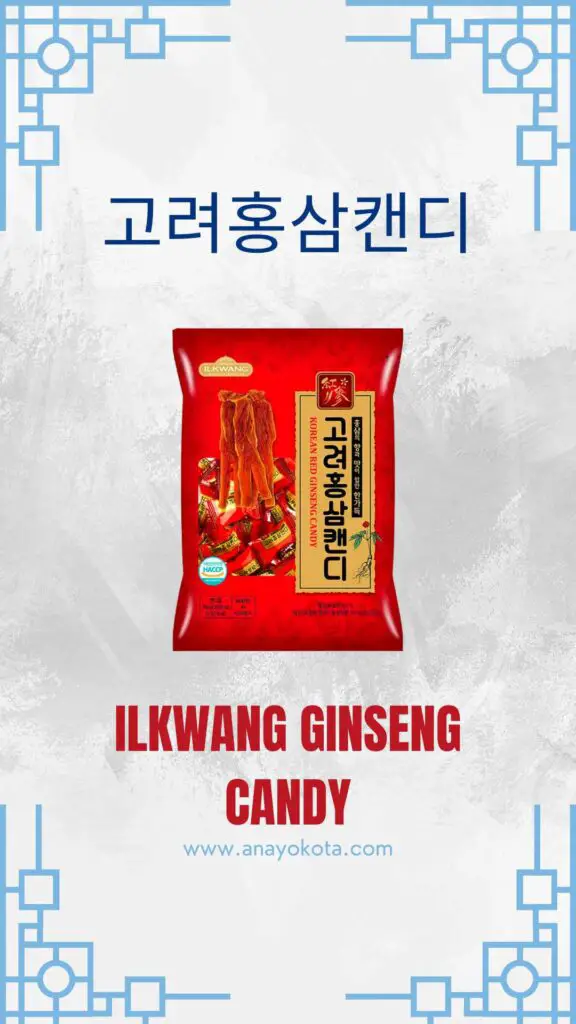 Ilkwang ginseng candy is the best Korean candy, renowned for its unique and potent flavor. Most candy has a light sweetness, but Ilkwang packs a more mature and herbal taste.
This powerful flavor derives from the base ingredient, the potent root of red ginseng. These chewy treats are enjoyed by both locals and travelers in Korea for their invigorating mix of bitterness and sweetness. 
Out of all the amazing product lines created by Ilkwang Ginseng Candy, the original flavor stands out as the best amongst them due to its authentic ingredients and its own rich history. Conveniently enough, it is available both online or at many foreign markets throughout Korea that carry Korean food products!
Matgouel Korean Traditional Pumpkin Candy Soft
17 Best Korean Candy And Where To Buy Them
Get ready for a unique and exciting taste experience with Matgouel's Korean Traditional Pumpkin Candy Soft! This traditional Korean candy is truly one of a kind. It has a light, mellow creamy texture that is perfectly balanced with the subtle sweetness of pumpkin.
The history of this traditional candy goes back decades to when it was first discovered in Korea. Now, you can find this delightful treat wherever Korean candies are sold—it's become quite popular here in the West!
Whether you enjoy it as an occasional precious treat or purchase it in bulk—Matgouel's Korean Traditional Pumpkin Candy Soft is sure to bring joy to all candy lovers!
Hi-Chew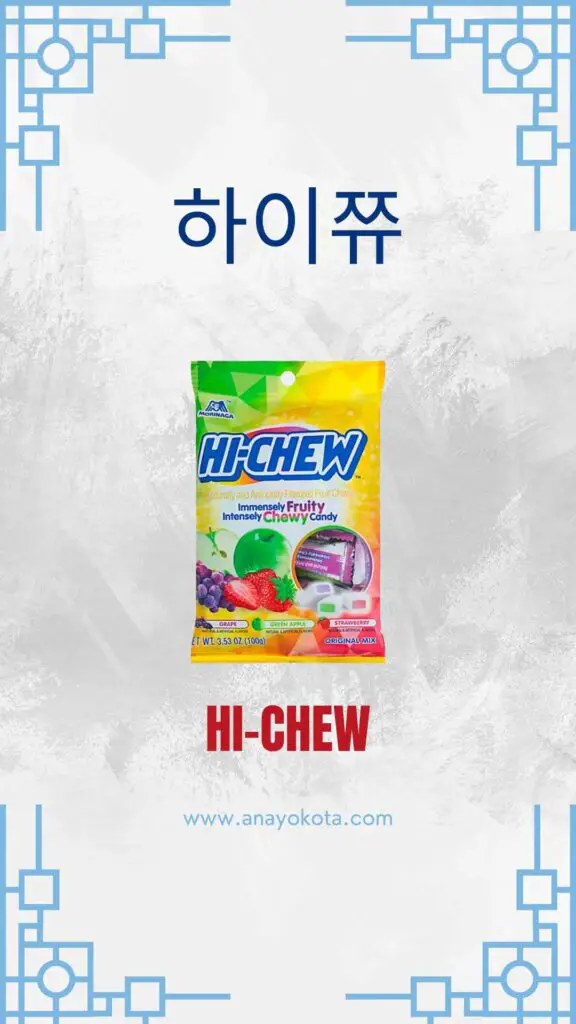 Hi-Chew is a popular chewy candy that comes in a variety of fruit flavors. Although this candy was not originated in Korea, it is worth listing as it has become an adorned chewy candy for all ages.
The candy is made by Morinaga, a Japanese company that has been making candy for over 100 years. Hi-Chew is beloved by many for its delicious flavors and its long-lasting chewiness. My personal favorite flavor is the sour Hi-Chews, which can be found where other Hi-Chews are sold.
Recently, I even found these precious babies at American groceries! It's no wonder they are gaining so much popularity. 
Orion Whole Almond Candy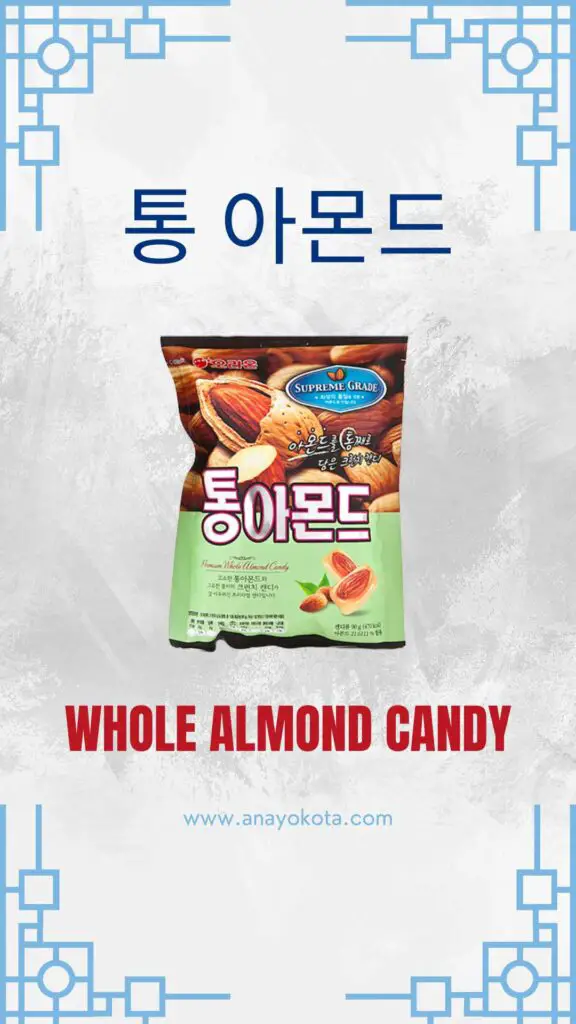 When it comes to Korean candy and snacks, this one is the best of both hard candy and crunchy almond in one. The nutty almond blends very well with the toffee hard candy.
What kind of candy eater are you? Are you like me where I like to suck my candy until it's gone or are you like my husband where he crunches his candy?
Whether you are a candy sucker or a candy biter, this candy is great either way! You can find these Korean sweets online and in many Korean grocery markets. 
Secom Dalcom Candy – Grape and Peach Flavored Chewy Sweet and Sour Candy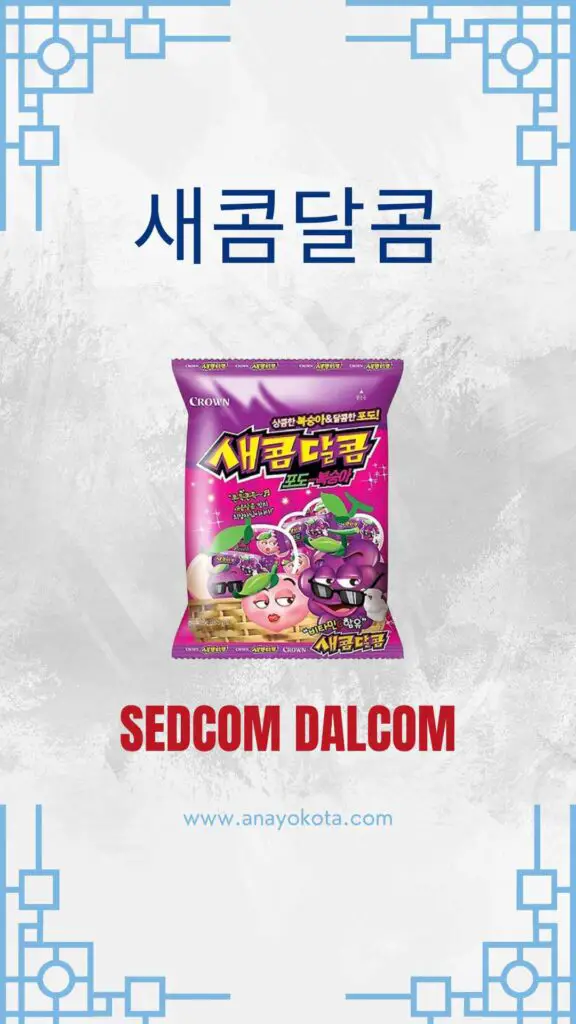 Want a taffy like candy that is sweet and sour but also has health benefits? Secom Dalcom is a chewy sour candy that makes your mouth pucker and then ends in a smiley sweetness. It comes in a wide range of flavors but my personal favorite is grape and peach.
This is a little different from the other chewy candies on this list because it also has vitamin C! I can't say its guilt free but it sure is nice to know I'm getting an added health benefit while munching on a delicious Korean taffy.
You can find Secom Dalcom online as well as in the Korean market. Depending on where you are, it may not be readily available but I have always had good luck in finding these sweets at HMart. 
Korean Candy Box
This one is another honorable mention in the sense that it's not just one candy commendation; rather, it is an entire box. I have been seeing more and more Korean candy boxes selling online.
What's in a Korean candy box? As I review the contents of these boxes, they are usually filled with many of my favorite Korean candies. 
If you would like to learn how to make a Korean candy box with a printable list, please let me know in the comments.
Korean snack boxes are also something I have been seeing on the web and feel like it would be a very similar concept. The biggest difference is that instead of candy, Korean snack boxes would have various sweet and savory items such as honey butter chips, chocolate biscuits, orion choco cakes, gosumi crackers, and so much more.
These would be great gift ideas for your food loving friends. Or even a great idea as a Korean care package for your Korean friends missing their home country.
To learn more and have a deeper dive to Korean Snacks, here is a full list on Korean Chips and Traditional Korean Snacks.
FAQ
How much is candy in Korea?
Candy in Korea will vary in price depending on the brand, the quantity, as well as where you purchase the candy. Overall, you can expect candy in Korea to be anywhere between a dollar to about five dollars (USD). 
Candy in a grocery store will be a little cheaper versus a convenience store. Obviously the bigger quantity, the more expensive; however, it may be cheaper in the long run because you are purchasing more.
Furthermore, certain brands have a slightly higher price tag because of their brand name and ingredients. 
How to say candy in Korean
The literal translation for candy is "사탕" (sa-tang). But almost all Koreans will know candy by its english word as they pronounce is "ken-dee" 
Are Korean products safe?
I am not a nutritionist. But like any product, (be it food or non-food goods), you always want to do your research and make sure you are not personally allergic to those items.
Assuming that you are not allergic to the ingredients on the list in this article, these are very reputable and trustable brands that I have never had issues with. 
How to make Dalgona Candy
Dalgona candy is extremely simple, made with mostly sugar and baking soda. I have seen creators put flavors in this toasted caramel candy with green tea and other complimentary flavors.
This is a super fun recipe to make with kids that I would be happy to write about! If you would like this recipe as well as the tools used to make Dalgona candy, please let me know in the comment section below. 
Is Korean food sweet?
When it comes to Korean candy, it is not as sweet as other candies from western inspired nations. I find that the sweetness level is anywhere between 60-70% less sweet. In general, Koreans enjoy their food less sweet because that is what compliments their palate.  
What is the Korean word for sweet?
The Korean word for sweet is, "달콤한" (dalkomhan), which is sweet as an adjective. You can also say, "달다" (dalda), which is sweet as a noun. There are several ways to describe sweetness but the most popular ways to say the korean word for sweet is dalkomhan or dalda. 
Conclusion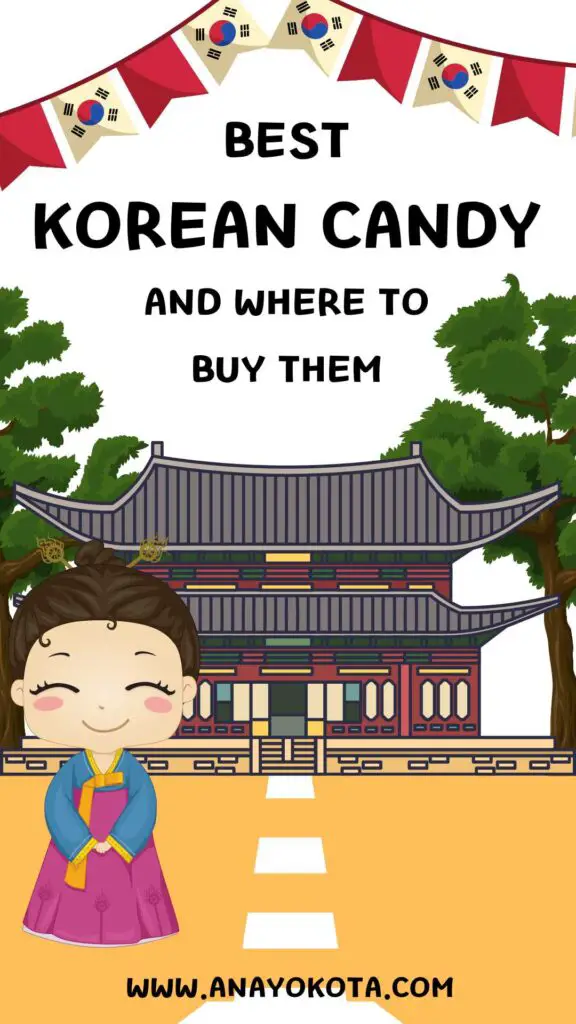 I hope you enjoyed reading about all the different popular Korean candies! I definitely have a sweet tooth, so these are some of my favorite things to snack on.
But let's say you are looking for a healthier sweet option, I have a great Fruit Jelly recipe that is amazing as a dessert or a snack.
Do you have a favorite Korean candy that I didn't mention? Let me know in the comment section below – I'm always looking for new recommendations!