This post may contain affiliate links. Please read my disclosure policy for more info.
Korean skin care routine for men often involves ten steps, and products are chosen for skin type rather than gender.
Koreans have a reputation for exquisite skin. Like anyone with an excellent completion, some may be genetics and devotion to healthy living.
But Korean culture does encourage people to take care of their skin. Thus, men and women in Korea invest time and money to keep their skin looking its best.
I was so shocked when I discovered that Asian male skin care is not that much different with women's skincare. The 5 step Korean skin care I use can be applied to men as well.
It's like when I discovered for the first time that the difference between a men's shaver and a women's shaver is the color of the packaging.
Since then, I opt for the men's shaver because it is cheaper (at least here in the States)!
However, I would like to note that just because the products may be similar, there are reasons why male skin care is important.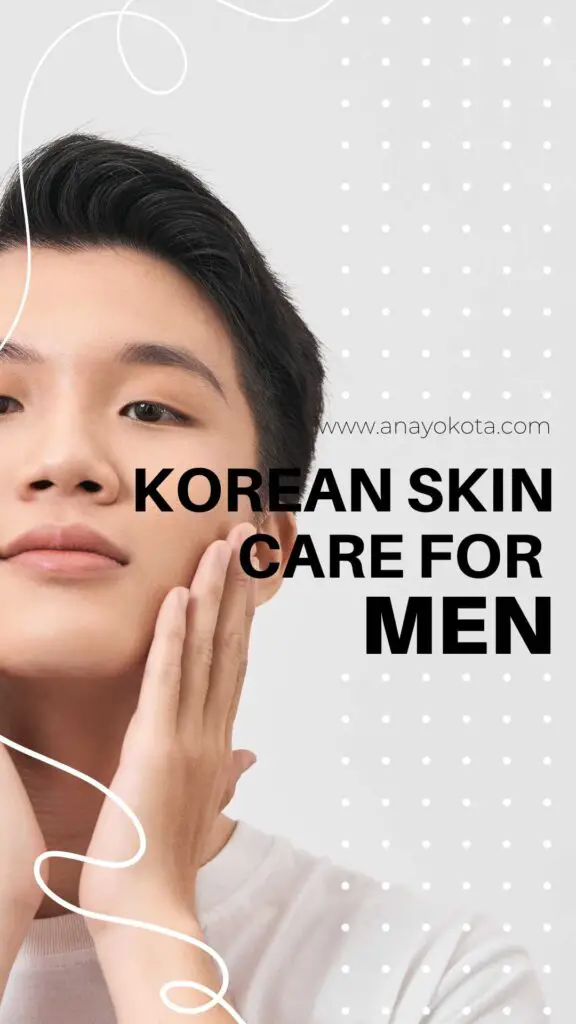 When I first got married to my wonderful Japanese-American husband who didn't care for skincare, I was motivated to help him create healthier habits for his skin.
When I would discuss with my husband implementing a Korean skin care routine for men, you can imagine that he wasn't the most excited.
But after some convincing, it wasn't until after he reluctantly took upon a skin care Korean routine that he started to notice an actual difference in his face complexion.
Korean skin care routine for men is important and I hope to share those reasons along with some helpful tips to a healthier Korean skin routine.
If you are looking for a Korean skin care routine for combination skin (where you have dry and oily skin), stay tuned!
I have an article coming talking about the best way to maintain healthy skin for those with combo skin types (like me!).
Why Is Skincare So Important For Men In Korea?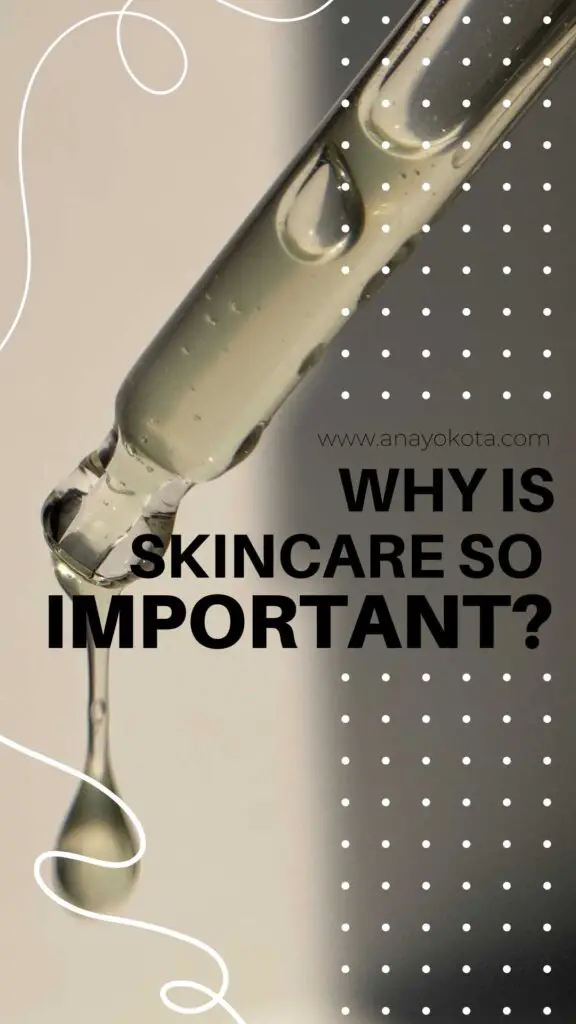 Men and women in Korea take pride in their appearance, including their skin. In addition, Korean men and women face similar pressure to conform to similar beauty standards.
The male skincare trend was believed to begin accelerating in 2011. Euromonitor noted that in 2011-2107 the men's skincare market grew 44% in Korea.
Some suggest that K-pop has made men more aware of their appearance.
K-pop has been around since the 1990s, but the West didn't really start paying attention until 2011.
Meanwhile, BTS appeared in 2013 and became an international sensation in 2016.
Thus, there are theories that the more the West began noticing K-pop, the more Korean men started focusing on their appearance.
Regardless of why, by June 2022, The Korea Herald had estimated the value of the Korean men cosmetics market to be worth $839 million.
They are not alone. Men and women around the globe are taking up Korean attention to the skin.
Consequently, the K-beauty market reached 8.3 billion in 2021 and is projected to hit 18.32 billion by 2030.
Just in case you were wondering, Korean skin care products are great gifts for your partner!
But if you are looking for other inspirations on what Koreans may enjoy from friends to K-pop fans, here are a couple other articles that can help:
Steps To A Successful Skincare Routine For Men
Korean skin care routines vary, but the most popular at the moment amongst men and women has ten steps.
The process begins with cleansing and progresses through a series of products, starting with the thinnest and most water-life and ending with the creamiest.
Best Korean Skincare For Men – 10 Step Korean Skin Care Routine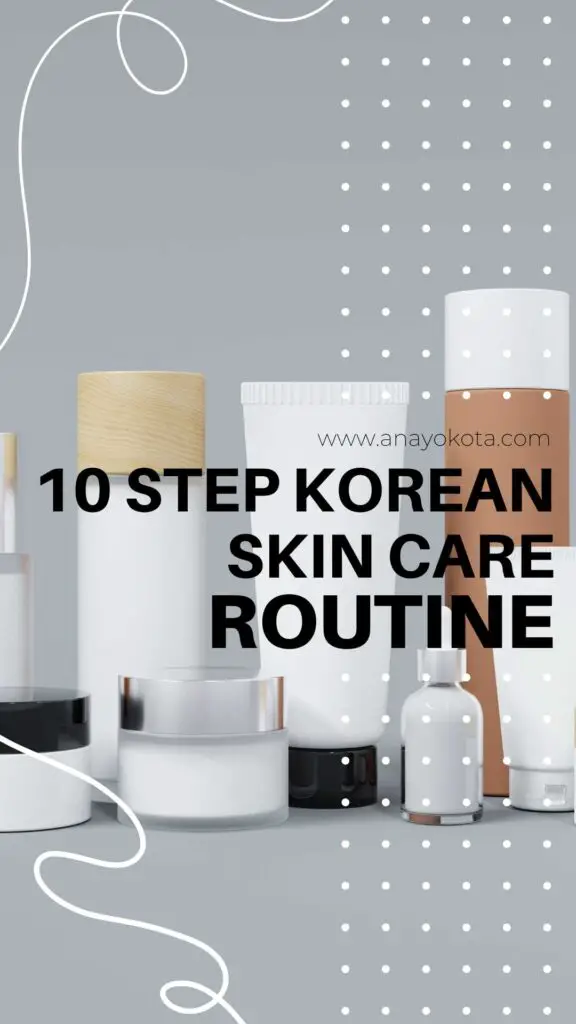 How to get Korean skin? The best Korean skincare for men involves ten steps. If that sounds overwhelming, don't stress.
Instead, select the steps to serve your skin type and lifestyle and begin there. You can always expand your routine later.  
1.      Korean Men Begin With An Oil Cleanse
The first step in a men's Korean skincare routine is to use an oil cleanse.
Putting oil on your face may seem counterintuitive to washing, but studies have shown that oil-based cleansers are best for removing products such as waterproof sunscreen.
In addition, they are gentle on the face.
2.      Water Cleanser Removes Grime Oil Does Not
Step two involves a second wash, this time with a water-based cleanser.
The reasoning is that just as some products are dissolved better with oil, others are easier to remove with water.
However, it is advised to avoid harsh cleansers, as the idea is to remove impurities, not strip the face of moisture.
3.      Exfoliate Twice A Week
The third step is to exfoliate. However, unlike steps 1 and 2, this is only done twice a week at night.
Again, the purpose is to remove any dead skin that has built up, to keep pores clear, and allow moisture ease of penetration.
Men are encouraged to only use abrasive scrubs if they have dry skin or visible facial hair, such as a beard.
Men who regularly shave usually do better with an alpha hydroxy acid or a similar chemical exfoliant.  
4.      Essence Over Toner
Men's Korean skincare prefers essence over toner. However, some men will use one and then the other.
But the crucial product of the two is essence, which, like toner, is watery, but has a more hydrated effect in addition to boosting the skin's strength (tone).
5.      Men Use A Serum To Meet Their Primary Needs
The fifth step is applying a serum that works best for the man's primary need.
Depending on the person, he may want to reduce wrinkles, shrink pores, even out skin tone, hydrate, or revitalize.
Some serums are only applied to specific areas of the face, such as dark spots, while others are spread all over, like essence and moisturizer.
6.      Apply A Sheet Mask Twice A Week
Sheet masks are a Korean skincare specialty that has caused excitement worldwide.
They are placed on the face and left there for a good 20 minutes, providing an intense moisturizing boost.
 It is always wise to use one after a particularly drying experience, such as a plane flight. But in daily living, it is advised to use them twice a week.
Many enjoy doing this on the same days as exfoliating, as sheet masks are soothing.
7.      Apply Eye Cream To The Delicate Skin
The most fragile skin on the face is the delicate portion directly under the eye.
It is also the area in the face most prone to revealing tiredness, a night of drinking, stress, or aging in the forms of dark circles, puffiness, or fine lines.
Thus, a light amount of eye cream is dabbed (nor rubbed) to this area.
8.      Emulsion: Perfect For Male Skin
Emulsion is a lightweight moisturizer that often suits men's skin better than heavier creams or is placed under a thicker moisturizer.
In addition, these can be perfect for those living in a humid climate that doesn't spend a lot of time in dry, air-conditioned rooms.
Lastly, some men use emulsion as their morning moisturizer and use a more traditional one in the evening.
9.      Moisturizer
Moisturizer is applied over emulsion or as an alternative nighttime product.
It is also the better product to use day and night if the person is in a particularly drying environment due to climate, air conditioning, or frequently flies, such as a pilot.
10.   Sunscreen
A daily UVA and UVB sunscreen of at least 30 SPF is applied every morning and reapplied as necessary throughout the day.
The sun is the most significant source of aging and poor skin.
Thus, Koreans, including men, use sunscreen daily and sunglasses, hats, or visors to protect the face from harmful rays.
Where To Purchase Them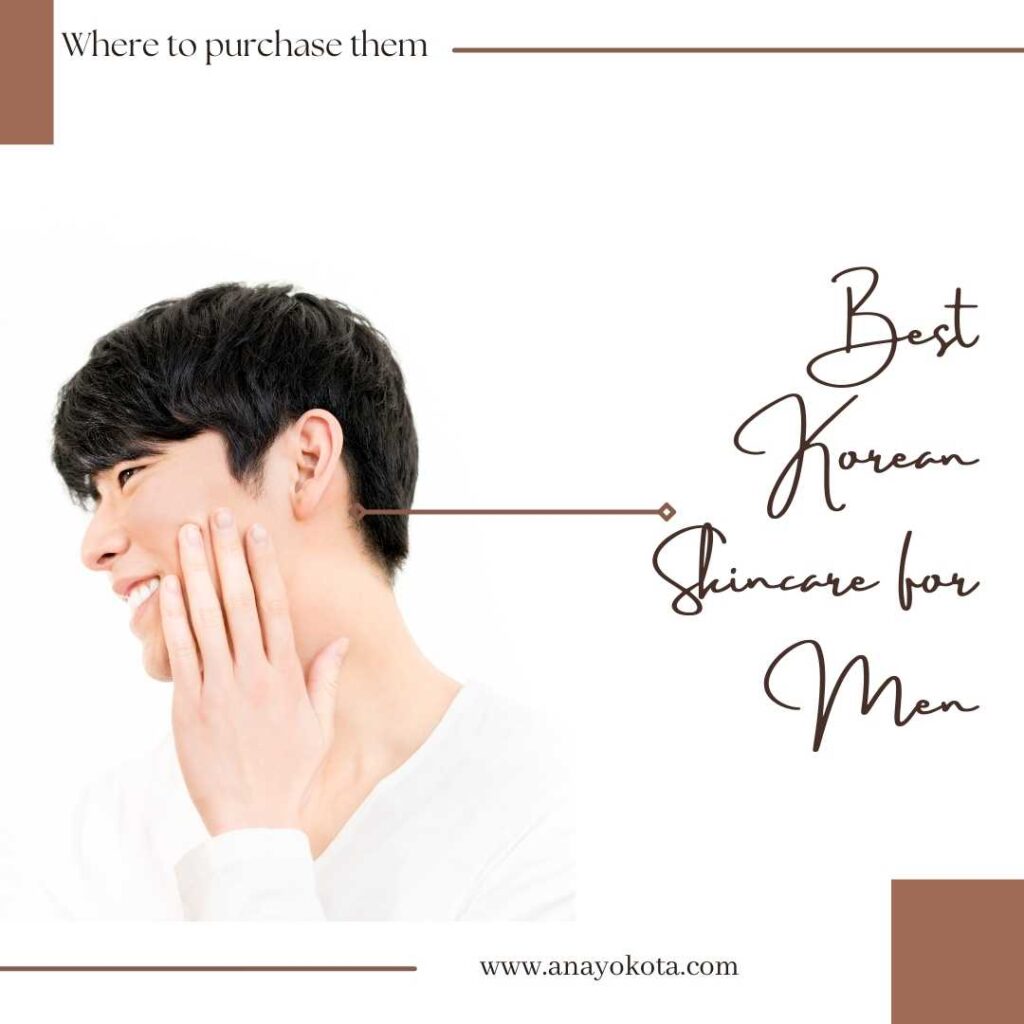 You don't have to travel to Korea to buy their fantastic products.
Many brands in Europe and the United States are available in boutiques, department stores, and websites, including Amazon.
But we've gathered together some excellent products and provided a link should you wish to purchase.
Best Korean Oil Based Cleansers For Men
It isn't enough for an oil-based cleanser to remove grime; it must also be kind to your skin. Here are our top three.
Best Korean Water Based Cleansers For Men
Water-based cleansers can strip the skin leaving it dry and irritated. Thus, we've gathered the best of the best that won't.
Best Korean Exfoliator For Men
Exfoliators are not equal, so we've hunted down the best for your face.
Remember, exfoliators are not meant to be a daily part of the Korean 10 step skin care; rather it is an added step 2-3 times a week.
Best Korean Essence For Men
Essence is a fairly new concept to Western skincare routines, but once you try one of these, you'll be hooked. Be sure to add this to your Korean male face care!
Best Korean Serums For Men
There are so many excellent serums, but these three are particularly noteworthy.
Best Korean Sheet Masks For Men
Korean sheet masks are incredible; once you try one, you'll think so too.
This is where I feel like the best-selling Korean skin care products are sold. Masks are a global sensation, now.
Best Korean Eye Cream For Men
Under eye creams help the most delicate part of the face remain handsome. Here are the best ones to try.
Best Korean Emulsion For Men
Emulsion is another new concept for Western skincare, but you won't be sorry to try any of our top picks.
Best Korean Moisturizer For Men
Moisturizers come in different weights and consistencies, so it can take time to find your favorite, but these are an excellent place to start.
Best Korean Sunscreen For Men
Sunscreen doesn't always feel great on your skin, and some change your complexation for the worse, which is a problem if you wear it every day.
Thus, we've rustled up sunscreens that are a pleasure to wear and don't interfere with a person's looks.
Final Take on Korean Skin Care Routine For Men
Korean skincare routines for men will take a person's skin to a whole different level. But the best routine is one a person is willing to stick to.
For example, my husband does not do all 10 steps of a Korean skin care routine for men; rather he may do 5 steps. To me, this is still progress because when we first married, he was at 0 steps.
The more I patiently introduce the benefits of Korean skin care for men, the more my husband is willing to try it.
So, if ten steps are too overwhelming, focus on the ones that work best for your face and lifestyle. Regular attention to quality products is the true secret to Korean skincare.