This post may contain affiliate links. Please read my disclosure policy for more info.
Outdoor gifts for teens make being in the open-air fun or more comfortable. 
Teens have a tendency to start behaving like indoor marshmallows.
They are reluctant to put down the screens and leave the comfort of their rooms.
Then, when you try to take them on vacation, many declare it boring.
Are you looking for the perfect outdoor gifts for teenagers that will inspire their sense of adventure and encourage them to embrace the great outdoors?
You've come to the right place!
Spending time outside not only provides an escape from the digital world but also offers numerous benefits for teens' growth and development.
For example, the outdoors empowers improved physical and mental health, increased creativity, and enhanced problem-solving skills according to healthychildren.org.
In this blog post, I've curated a list of unique and fun gifts for teen boys and girls that will not only spark their interest in exploring nature but also equip them with the essential gear and tools they need for a safe and enjoyable experience.
So, let's dive into the world of outdoor gifts for teens that will make any teenager's heart race with excitement and anticipation!
Each one of these outdoor gifts for teens are gifts that I've either given or received at some point in my life.
I love to be able to personalize and bring thoughtfulness to these gifts and hope these will inspire you for your next teen gift.
Additionally, finding gift ideas for family and friends can be daunting if you don't know what to get them. Here are other posts on various gift ideas:
12 Top Experience Gifts For Teens They Will Never Forget
17 Delightful Korean Gifts for Friends You Must Get
18 Best Korean Gifts For Her She's Dreaming About
27+ Best Gifts For K-Pop Fans Anywhere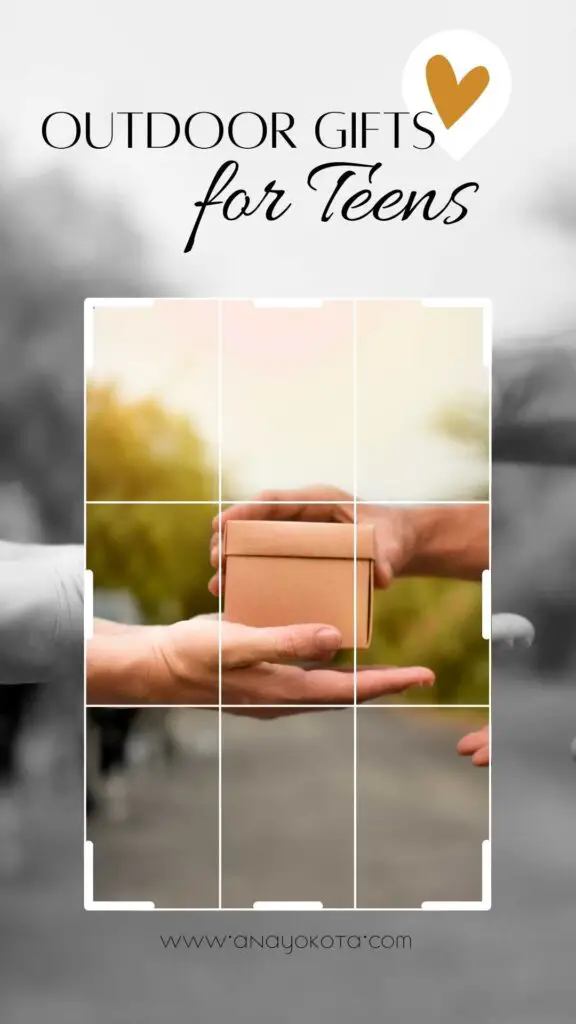 Outdoor Gifts For Boy Teens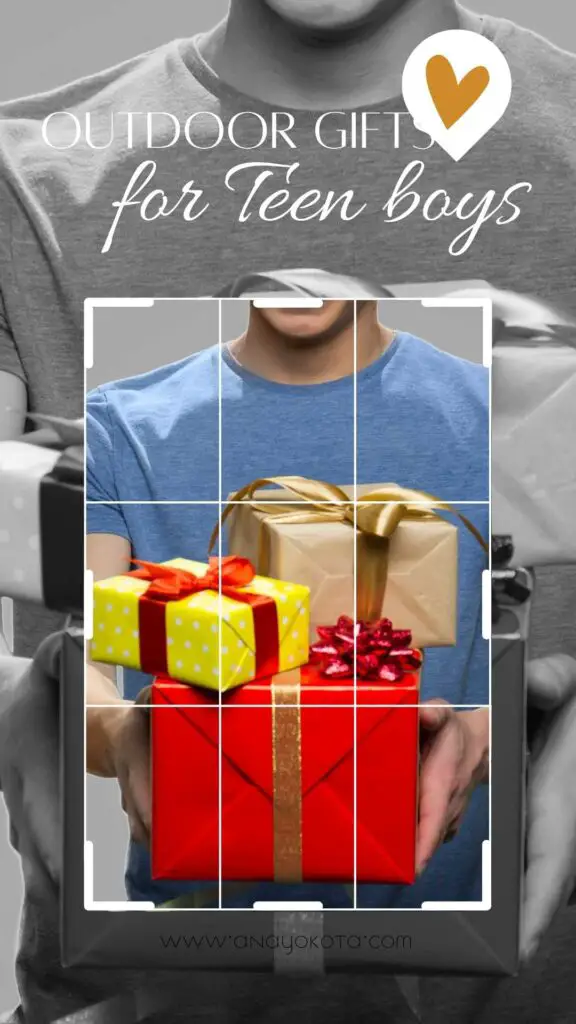 Searching for the ideal outdoor gift for a teenage boy can be quite the challenge as you aim to find something that appeals to their adventurous spirit while also acknowledging their transition into adulthood.
I've delved into the world of outdoor gear and gadgets to curate a list of fantastic ideas that perfectly bridge the gap between childhood and adulthood.
These outdoor gifts for teens are great without feeling like they're designed for non teens.
Let's embark on this journey together and discover perfect gifts for outdoor boys that will make them feel respected, independent, and eager to explore the great outdoors!
Max Cool Ventilation Cap
The Max Cool Ventilation Cap keeps teens comfortable in the sun and provides essential UV protection.
The Korean design is stylish and utilizes clever technology to keep its wearer cool.
It's breathable and provides plenty of ventilation, wicking away sweat. An excellent gift for any teen that enjoys playing golf, hanging out at the beach, running, or sailing.
I even saw my uncle have one of these. So, yes, in case you were wondering, these are great outdoor toys for men too!
AlphaBeing Inflatable Lounger
Keep your teen comfortable while camping by giving him the AlphaBeing Inflatable Lounger.
It combines the comfort of a sofa and hammock without weighing a ton or needing a place to hang.
Best of all, it doesn't need a pump to inflate. Instead, you just "scoop" air with a few sweeping shakes, and it's ready.
The lounger holds up to 400 lbs, offers excellent neck support, and has two convenient mesh pockets to hold your teen's spare gadgets and devices.
Once he's done hanging out for the day, open its "mouth" to release the air and roll it back up into its compact carrying bag, weighing only 2.65 lbs.
These are so fun that it can be used indoors, too. Who said indoor camping is lost?
Make sure you put  camping gear for teenager the next time you plan a gift for your teenager.  
Claymore Rechargeable Cap Light
Unlike phones, the Claymore Rechargeable Cap Light doesn't need you to hold it.
The double beam is water resistant, has 180-degree angle adjustment, and has three light modes, including a red light.
The wearable lantern only weighs 2 ounces and comes with a hook, so it can also hang in a tent or over the kitchen setup.
A practical gift for any outdoor-loving teen.
ArmoGear Rechargeable Laser Tag
Most teens look at tag as a children's game. But they quickly change their minds if laser guns are involved. ArmoGear Rechargeable Laser Tag are fantastic outdoor gifts for teens that makes it fun to move. It also appeals to gamers and less sporty teens, as it doesn't require a person to be a top athlete. In addition, the kit is easily packable, making it perfect for taking on vacation.
Roc Inflatable Stand Up Paddle Board
These are great presents for adventure lovers – especially if your teen loves the water. Roc is known for quality and durable SUPs, and their Inflatable Stand Up Paddle Board is no exception.
The all-around inflatable can hold up to 275 lbs, is 10 feet long, 32 inches wide, and has a 6-inch depth.
The board weighs 17.5 lbs and comes with a dual action pump, a detachable main fin, and a collapsible, 3-piece paddle.
In addition, its travel backpack makes it easy to take on vacations. A fantastic gift for an active teen.
Outdoor Gifts For Girl Teens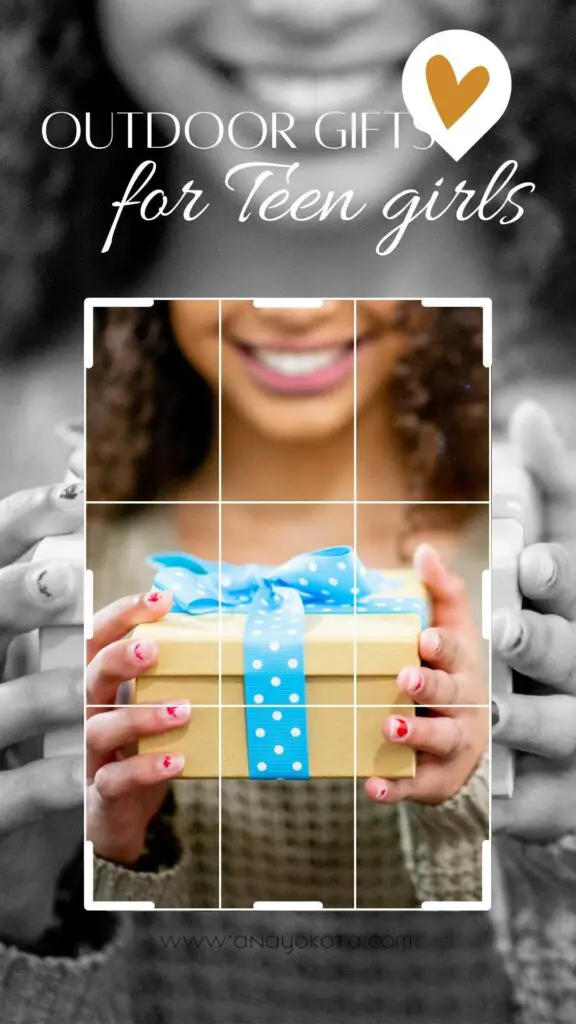 As an avid outdoor enthusiast, I absolutely love the thrill of shopping for outdoor gifts for teen girls.
It's such a fun challenge to find items that perfectly align with their unique personalities and interests, without trying to change who they are.
Whether they're gadget aficionados, sports fanatics, or skincare enthusiasts, there's always an abundance of fantastic options to explore.
There's nothing quite as satisfying as discovering the ideal or gear that will not only cater to their interests but also enhance their appreciation for the beauty and serenity of the great outdoors.
Instax Mini LiPlay 2-in-1 Hybrid
Teen girls love the instant gratification of Instax cameras but don't like the lack of editing features and the inability to delete a bad photo.
The Instax Mini LiPlay 2-in-1 Hybrid Instant Photo Camera and Printer solve this dilemma.
Its 2.7-inch LCD display screen allows her to review and edit pictures from her outdoor adventures before hitting print.
In only twelve seconds, she'll have a photo she can keep or give to friends.
This is one of my favorite thing that I use literally every time I go on an outing or want to capture a milestone for my family.
It is also not only a great gift for adults but one of the most popular gifts for teens (in my opinion).
MEEPO V5 Electric Skateboard With Remote
There will always be a place in our hearts for traditional skateboards.
But the MEEPO V5 Electric Skateboard provides an extra element modern teen girls appreciate.
This is seriously one of the top outdoor gifts because you have the remote!
Made with eight layers of quality Canadian maple, it has four riding modes, a 28-mph top speed, an 11-mile range, a 5th-generation shredder, a remote, and excellent brakes.
I admit that this outdoor gifts for teens is not one that I personally received but it is a toy that I've played with.
It is one of those outdoor things for teens that make others say, "That is so cool!"
Helinox Beach Chair
Any teen girl that enjoys going to the beach, festivals, concerts, or camping will love the Helinox Beach Chair.
Its Korean design is low enough to the ground to prevent complaints that she's "blocking the view" while making sitting much more comfortable than sitting on a towel.
The Helinox chair only weighs 3.25 lbs and sets up fast. The mesh ventilation panels keep its user comfortable and include a headrest and pockets.
JISULIFE Handheld Mini Fan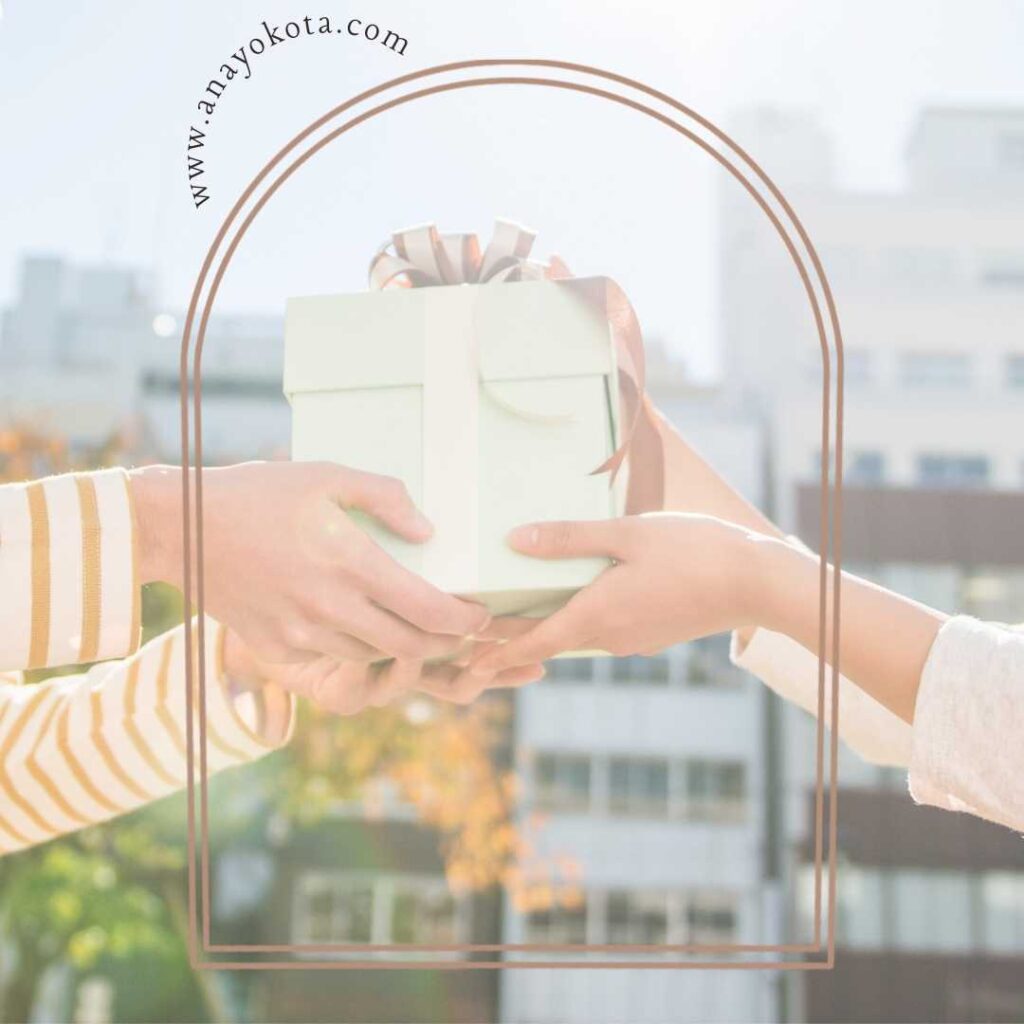 Teens have a point: the outdoors can be hot and full of mosquitos.
Thus, give your teen a handheld mini fan to make camping and picnics more comfortable.
The slim, rechargeable device also has a flashlight feature. Its compact design easily slips into a pocket or bag. Also, it can act as an emergency power bank for your teen's phone. Perfect.
Looking for best teenage Christmas gifts? You can use these as small gifts for teens in their stocking stuffer! Give them something super practical yet cool enough to show off (pun intended).
Look At Me Charcoal Skin Wipes
Look At Me Korean Skin Care Charcoal Skin Wipes are a practical gift for any teen worried about hygiene and skincare while camping or traveling.
These easy-to-use wipes hydrate skin while removing makeup and sunscreen.
They're also soothing, perfect for anyone who accidentally got too much sun.
I understand that this gift may not be for all the outdoor teens.
However, these are so nice to have when you are on a pinch (or just don't have time to go to the bathroom) and don't have access to soap and warm running water.
Outdoor Toys For Tweens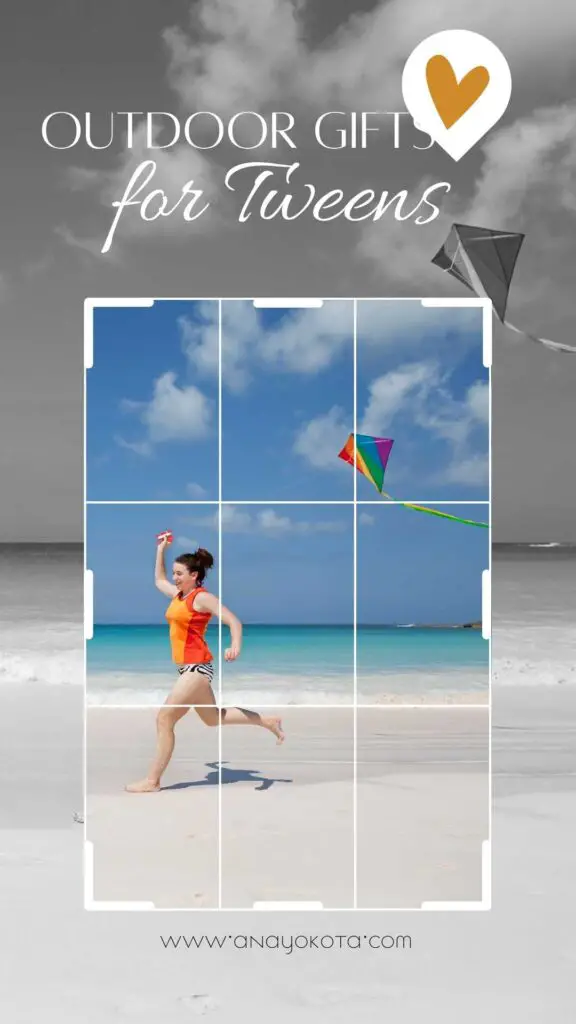 As I set out to shop for tweens with a passion for outdoor activities, a wave of excitement washes over me.
Mastering the delicate art of finding toys that strike the perfect balance between fun, excitement, and age-appropriateness is a thrilling experience.
That's why I've taken the time to handpick a list of my favorite outdoor toys, catering to both adventurous tweens and those who prefer a more leisurely pace.
Whether it's a mini snow sled or any other fantastic toy, embarking on this shopping journey for outdoor-loving tweens always fills me with joy and anticipation.
Zipfy Freestyle Mini Luge Snow Sled
Sleds of yesteryear were bulky and heavy, making them awkward to store or pack.
Worse, once the kid got to the bottom of the hill, they didn't want to lug the thing back up.
The Zipfy Freestyle Mini Luge Snow Sled is a blast for all ages, but especially tweens.
Zipfy's compact design makes it a breeze to transport, no problem to store, and most importantly, at only 3.5 lbs, the tween will have no problem carrying it.
It's fun, fast, and its steering stick makes it highly maneuverable.
i-Scream Korean Traditional Game Set
i-Scream Korean Traditional Game Set is an excellent gift for tweens being "dragged" on vacations without internet.
The mentally stimulating games can be played with family and friends and comes in an easy-to-transport box.
Perfect for parties, celebrating holidays, taking on camping trips, or backyard BBQs.
The set includes:
Gong-Gi
Thuho
Yut-Nori
Jegi-Chagi
Biseok-Chingi
Cat's Cradle
For more traditional Korean game ideas, check out my article that explains the games a bit more in-depth.
3 D Octopus Kite
Everyone enjoys flying a kite, including tweens.
But this octopus design straddles that hard-to-reach tween aesthetic: quirky and cute but not babyish.  
The kite is 24 ft long, made of nylon, and folds up for compact storage.
An eye-catching toy that's a delight to take to the park or the beach.
ZipBoard Shuttle
The ZipBoard incorporates all the fun hoverboards promised without all the drawbacks.
It's like snowboarding without needing snow or expensive slope tickets.
The sturdy (holds up to 160 pounds) board encourages tweens to get outside while sneakily working on their balance.
Tween music lovers will appreciate the Bluetooth speaker, allowing them to enjoy their beats without blocking out essential sounds such as an oncoming car.
TOSY UltraLED Flying Disc
The Tosy UltraLED Flying Disc is a blast.
Tweens love it.
But then, so do teens and adults!
It's fabulous fun while camping, at the beach, or having a picnic in the park.
Tweens can liven up their sleepover parties, playing with the disc in the backyard long after the sun has gone down.
Tosy is rechargeable, has twelve adjustable modes, has a waterproof cover, and will have a "lost mode" should your tween accidentally toss it into a hedge.
Unleash Your Teen's Outdoor Spirit: The Ultimate Gift Guide Finale
As a teen or pre-teen, I absolutely adore receiving outdoor gifts tailored to my interests.
They not only help me maintain an active lifestyle but also provide an opportunity to unwind and relax.
No matter the activity – be it camping, skiing, or a beach trip – there's always a perfect gift out there waiting to brighten up my day.
So, if you're racking your brain trying to find the ideal present for a teen or tween in your life, worry not!
Explore the vast array of options available and discover the ultimate outdoor gifts for teens.