This post may contain affiliate links. Please read my disclosure policy for more info.
Seoul at night is a vibrant and bustling place that needs to be experienced.
South Korea is becoming more popular thanks to the rise of K-pop music and various Korean television shows.
Any visitor to South Korea will undoubtedly visit Seoul, the country's capital, which comes alive at night.
South Korea is a very social country.
The capital city, Seoul, has fantastic nightlife, offering clubs, bars, cafes, restaurants, and street markets.
While the city works during the day, the people come out to play at night.
I love Seoul nightlife because it is a city that never sleeps.
While living in Seoul, any time I was hungry in the middle of the night, I was able to eat delicious food or get it delivered to my door.
Outside of food, there are so many things to do at night in Seoul.
Let's look at all you need to know about Seoul at night, from safety to places to go and things to do. We will cover it all.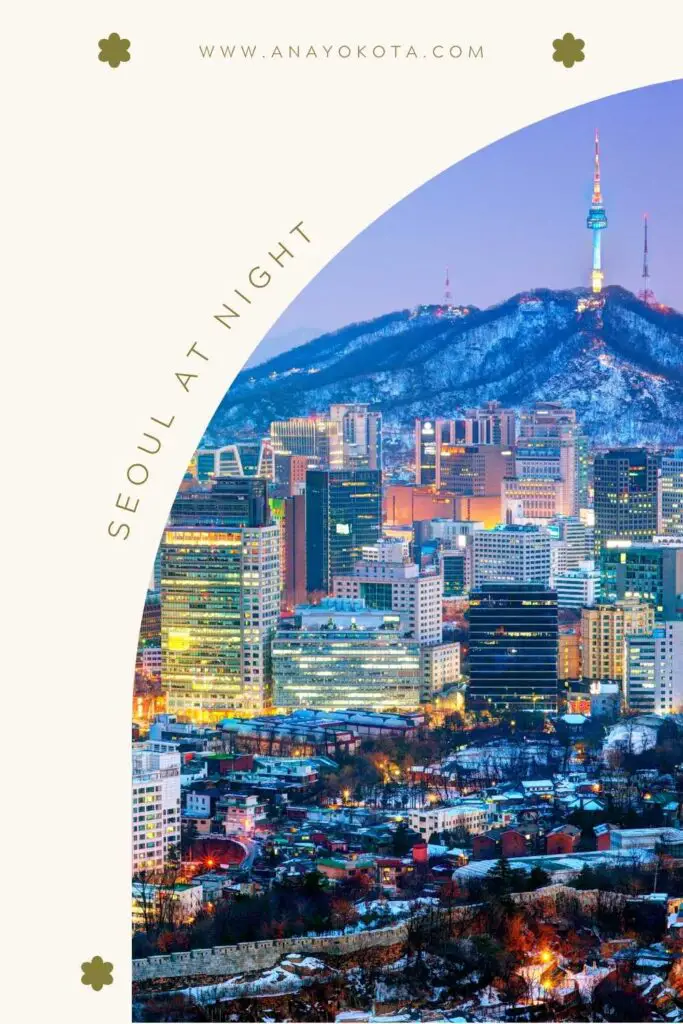 Where Is Seoul?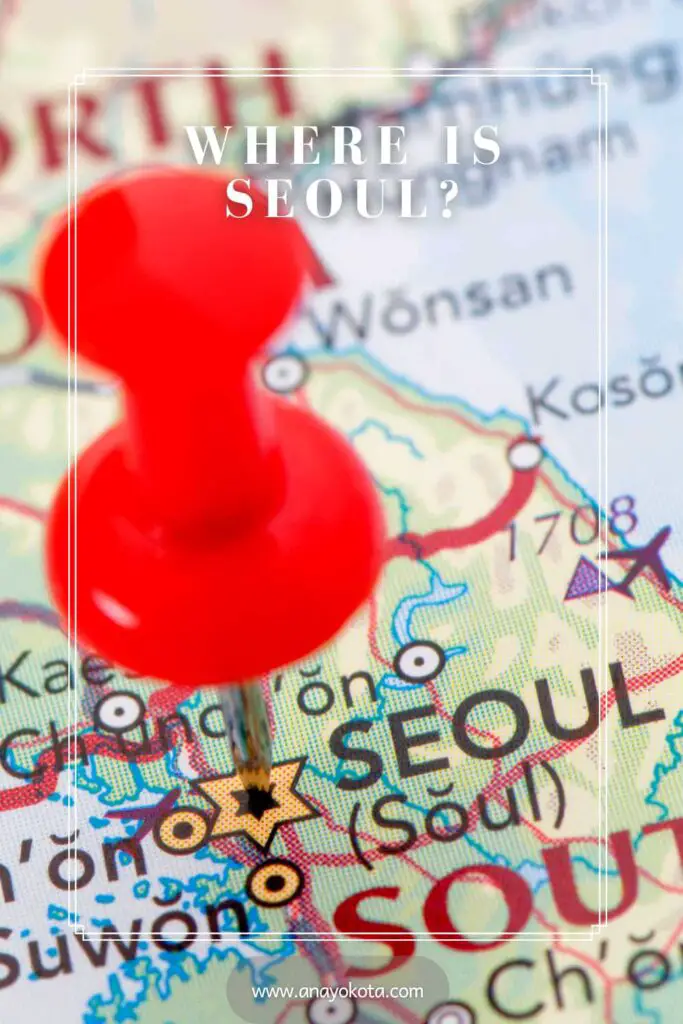 Seoul is the city with the largest population in South Korea.
Situated in the country's North West along the banks of the Han River, Seoul is 37 miles from the west coast and the Yellow Sea.
The city is transected by the river, with the city areas on the Northern banks laid out in a grid pattern.
The northern part of the city is known as Gangpuk and is the more affluent part.
The southern part of the city is known as Kangnum or Gangnam (immortalized by Psy's music hit Gangnam Style).
Gangnam has it all with many high-rise buildings and is a hub of activities including tourism, design, fashion, and technology.
Then Gangnam at night is when the city comes alive with even more music and young people enjoying clubs, food, and bars.
Is Seoul Safe At Night
South Korea is one of the safest Asian countries, and Seoul is considered a safe city, with crime rates that are significantly lower than those in US cities.
There really isn't much to fear, but do keep an eye on your belongings.
Koreans are friendly and polite and take pride in their country, so you can be sure to have assistance in the unlikely event of an unpleasant encounter.
The city is bustling at night, so you won't be alone in the streets.
Certain areas will be safer than others, so general caution and common sense are still advised.
But, on the whole, Seoul is a safe place. In the unlikely event of a crime being committed against a foreigner, it will be pickpocketing or sexual harassment.
I do however caution you with many late-night drinkers.
Some may get a bit rowdy or inappropriate from being super intoxicated.
Usually they don't mean any harm, but it can still cross boundaries if you get in their way.
With the border with North Korea not too far away, some may worry about safety with regard to political tensions.
In reality, there is minimal possibility of conflict, and the US government would definitely put out a warning if there were any threats.
As it is, South Korea is on the lowest travel advisory, Level One, so Seoul can be considered safe.
Beautiful Places In Seoul At Night
Seoul has several beautiful places that are well worth a visit at night.
As the city is so busy at night, the lights are spectacular, and even just wandering the streets is a visual treat.
Below is a short list of some of the most beautiful places that I have visited, which are a must-visit in Seoul at night.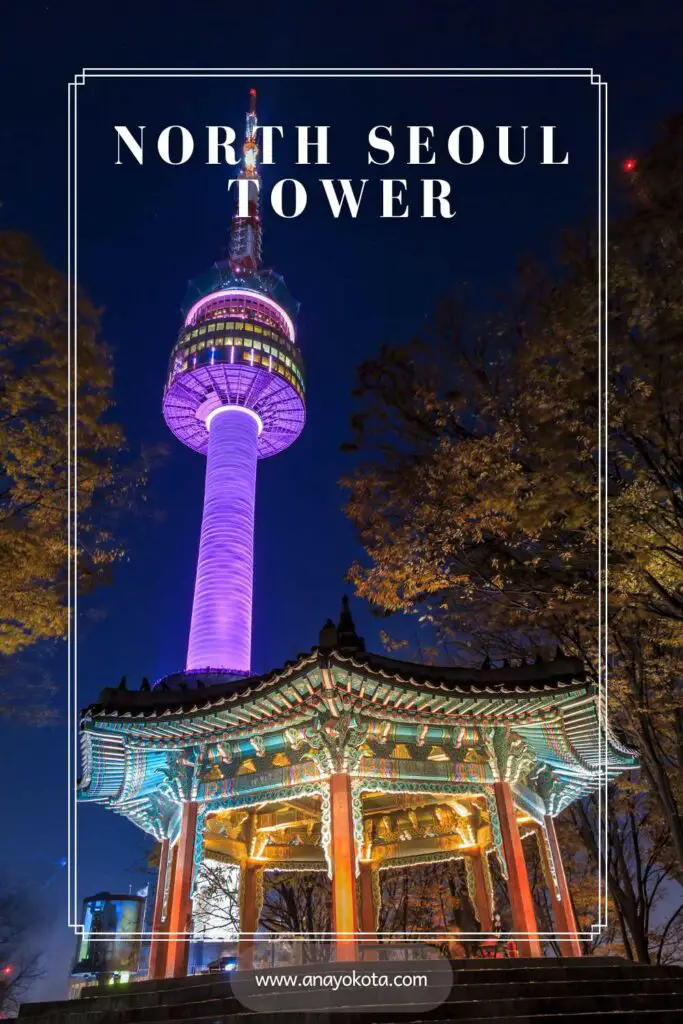 You can't help but notice the North Seoul Tower, which stands out like a beacon.
The Seoul Tower or Namsan Tower stands 774 feet tall and offers spectacular views of the city.
Seoul Tower is an impressive sight when all lit up at night and is worth a visit to view the city from above.
Near the tower, if you are traveling with loved ones, you can purchase a padlock and attach it to the Namsan fence.
This is a wonderful romantic date idea in Seoul.
To learn more about the dating scene in Korea, check out my article on Dating in Korea.
What does the padlocks at the Namsan Tower mean?
The padlocks represent love.
Couples, families and friends will hang their padlocks on the Namsan fence to dedicate their love for one another.
Mostly, you'll see couples hang their padlocks as a promise of love to each other.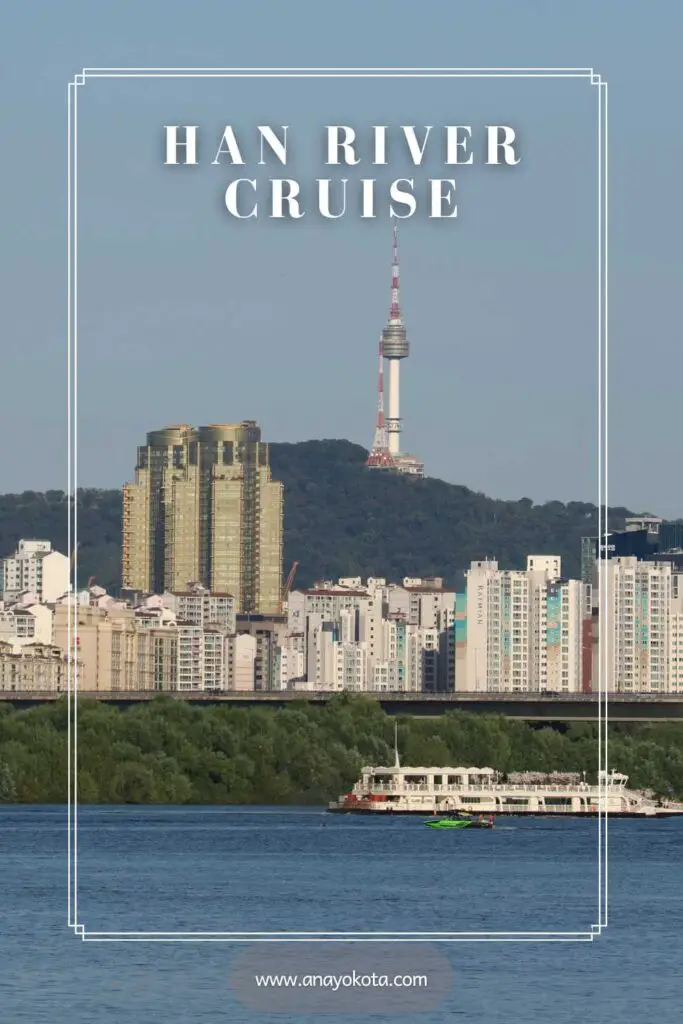 Going on a Han River cruise is a fantastic way to experience the glitter of city lights.
Quite easily one of the most beautiful places in Seoul at night, the river glitters with reflected light as brightly lit ferries shimmer their way up and down the river.
The cruises offer dinner, and some ferries even offer fireworks displays to enhance your experience.
There are several different packages you can choose from depending on which cruise company you go with.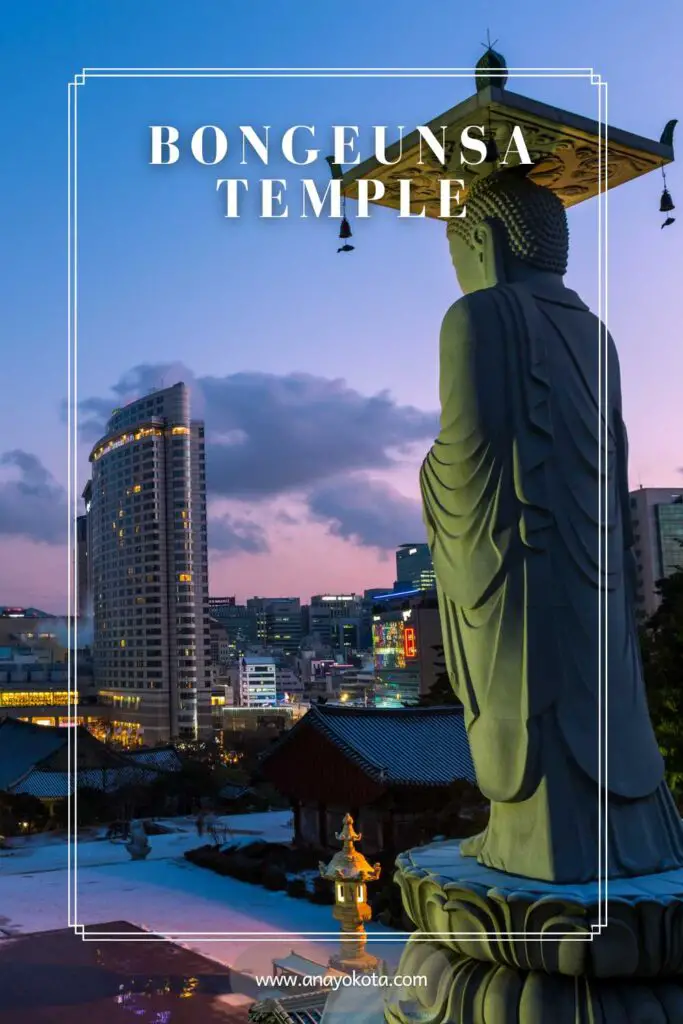 I'm not a buddhist, but I very much appreciate historical landmarks.
I recommend watching the sunset from the Bongeunsa Temple to welcome in the night.
This stunning Buddhist temple is a much-loved and beautiful historic landmark in the modern city.
The temple precinct provides a beautiful green paradise. At night it's magical as the temple lanterns are lit at sundown.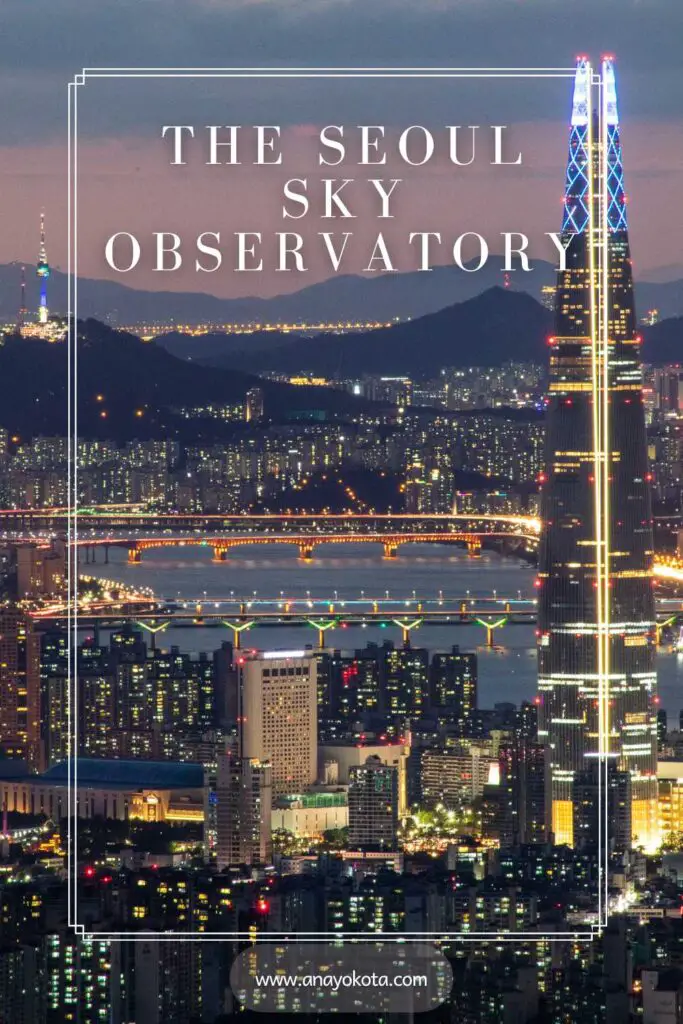 Lotte World provides many fun things to do and beautiful views thanks to its Seoul Sky Observatory based in the Lotte World Tower.
Lotte World is a theme park that offers rides, an ice rink, and more. It lights up at night in a myriad of different colors.
Lotte World is a great place to visit if you have children, and of course, the young at heart will thoroughly enjoy the rides and carnival-like atmosphere.
Overlooking the theme park are the Lotte World Tower and the Seoul Sky Observatory, an observation deck that offers views from glass floors that allow you to enjoy a 360-degree view of the entire city.
At night, with all the city lights ablaze, it's dazzling.
Making the experience all the more special is that the glass-floored observation deck is the highest in the world.
You get to the observation deck by riding in one of the fastest elevators in the world.
Nightlife In Seoul For Foreigners
Seoul is famous for its nightlife, with many pubs and clubs situated throughout the city.
Some establishments may seem to cater to Koreans only, but if you wander in, you will be warmly welcomed but remember to behave at your best.
Korea may have a strong drinking culture but politeness and courtesy remain the societal norm.
Drinking culture is deeply entrenched in Korea, but there is a lot of tradition surrounding it.
Always accept your drink with both hands, watch what the locals do, and follow suit, especially if you visit on business.
Adhering to local customs is polite and will be appreciated.
If you are in the mood for meeting with other foreigners and ex-pats, then Itaewon is an excellent place to start.
Itaewon is near the American Military base, so if you are feeling homesick, this is where you will find fellow Americans.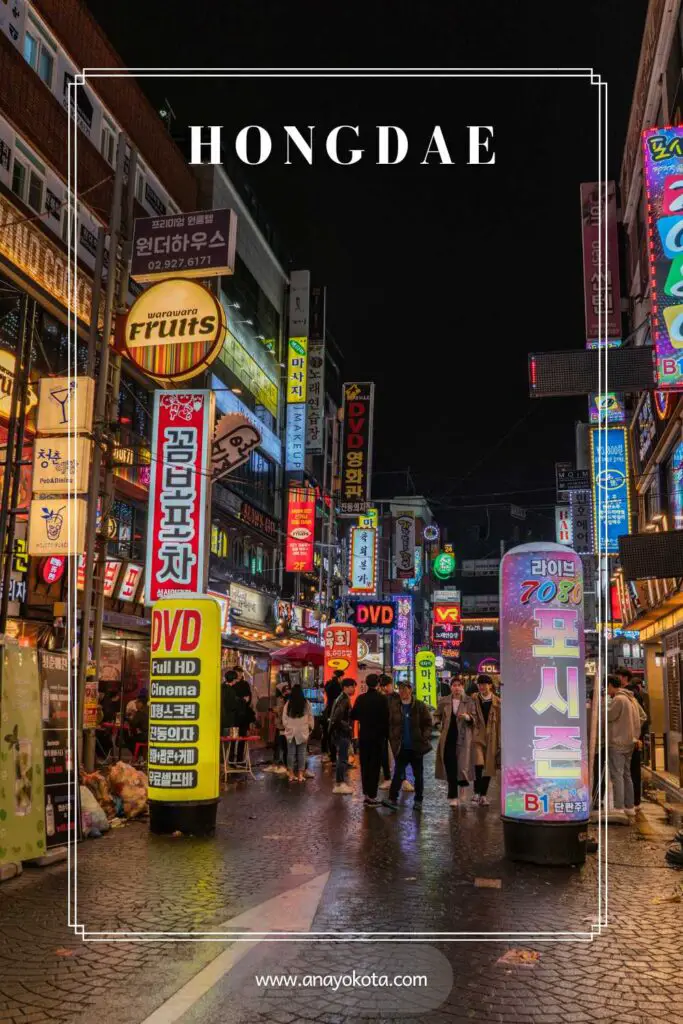 Hongdae is a popular student hangout area with many clubs and bars catering to indie music fans.
Those who love a bit of Karaoke will find the best karaoke experience ever at the Seoul noraebang (karaoke bars).
These are a ton of fun and offer songs in English, Korean, Chinese, and Japanese.
Even if Karaoke isn't your preference, I recommend giving one of these noraebang clubs a try for a truly memorable experience.
Last but far from least, Gangnam is home to hot party spots. It's where I lived for a couple years.
When it comes to things to do in Gangnam at night, you can enjoy a plethora of activities from shopping to food to entertainment.
Visit The Night Food Markets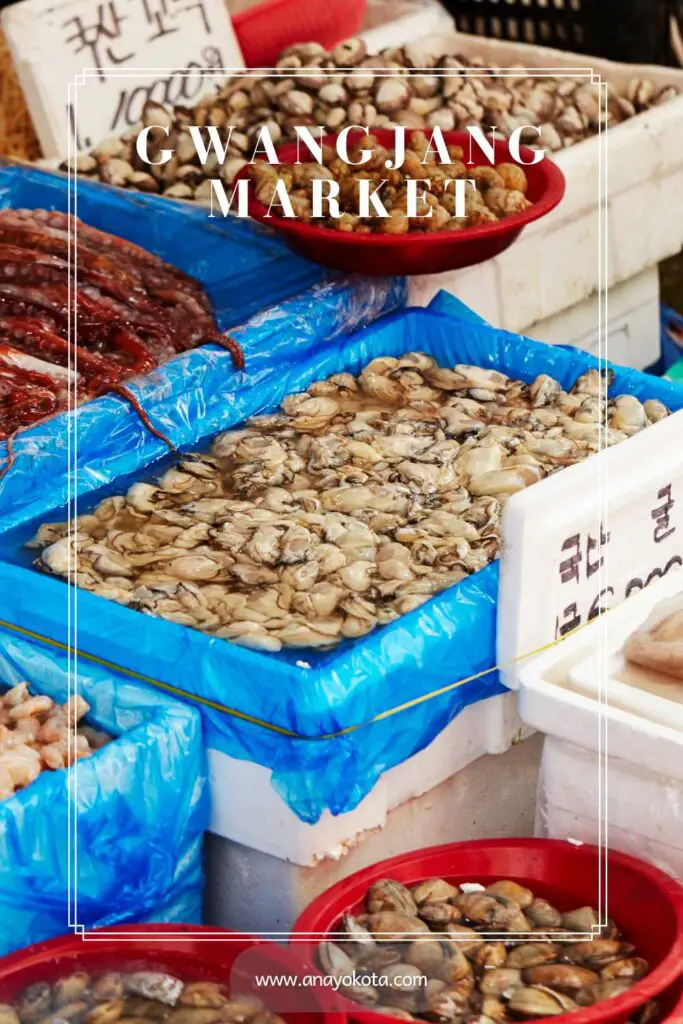 Seoul city at night has magnificent night markets that offer the most delectable food.
Not only are the Seoul night markets worth a visit for the food, but they are also a great experience thanks to the lighting and general bustle.
I absolutely get a thrill out of shopping in Korea at night because you see so many folks hustling and doing business with other locals.
Dongdaemun Market, Namdaemun Market, and Gwangjang Market are three of the more renowned night food markets offering almost anything you could wish for.
Of course, the food at these markets is fantastic, and the choice of stalls providing the best Korean cuisine is mind-blowing.
For the shopaholics, these markets also offer clothing, household goods, souvenirs, art, and even tech hardware.
Korea has a lot of beautiful traditional items like pojagi (traditional wrapping cloths), which make the perfect lightweight keepsakes for taking home with you.
Summarizing Seoul At Night
Bursting with energy, Seoul is an alluring mix of old and new that truly comes alive after dark.
With plenty of things to do in Seoul at night – from strolling the markets to soaking up history – this vibrant city offers a whole host of activities for visitors keen on experiencing its unique charm in safety!
Seoul had been my home for a few years and I am delighted to share my experiences with you.
What other things would you like to know about Seoul?
I truly appreciate hearing from my readers because it lets me know how I can best write content.
Please let me know in the comment section below what you would like to read about next.