This post may contain affiliate links. Please read my disclosure policy for more info.
Join me in breaking down the health benefits of broccoli and how it can be deliciously blended in a smoothie that everyone will truly love.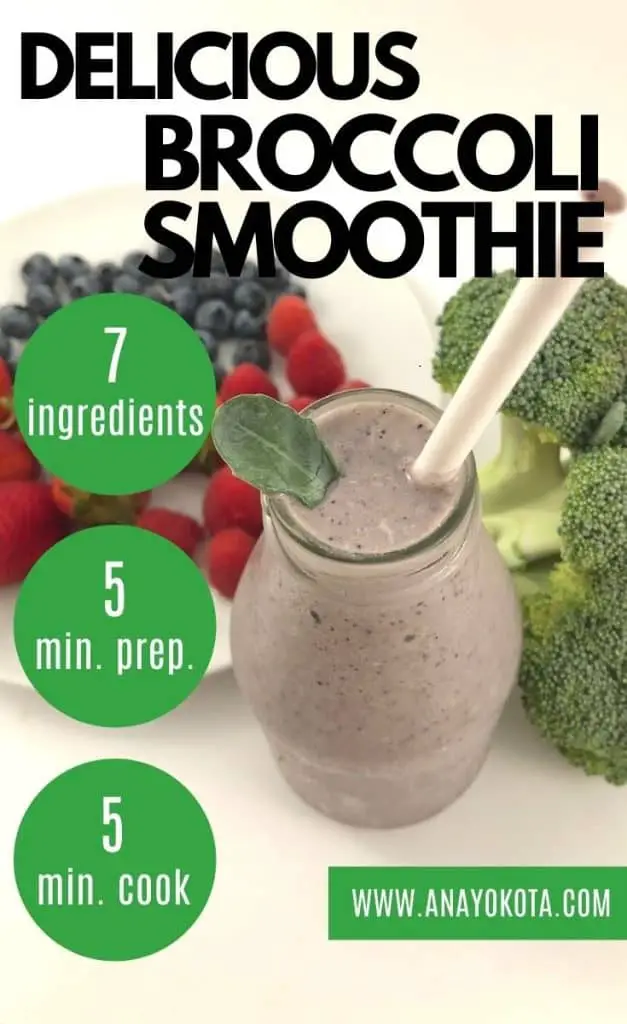 I don't know about you but when I first heard of "broccoli smoothie," I was not overjoyed as if I had heard "pina colada." Don't get me wrong, I'm a huge fan of broccoli and even a bigger fan of smoothies. But broccoli smoothie together? Who thinks of these things? 
But, one day, I saw my friend's kids down these high fiber power punches and I had to know what was in the magical juice that could possibly make it taste that delicious. 
WHAT DOES BROCCOLI TASTE LIKE?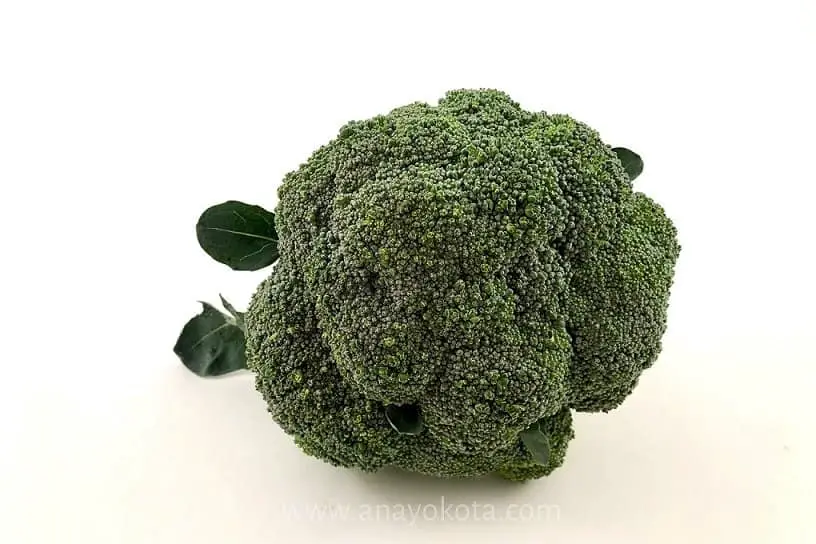 Low and behold, when blending (or juicing) fresh broccoli, it is actually sweet and slightly tart! Who would have thunk it? 
I mean, think about it. Green smoothies (juices) are totally trending nowadays with kale, spinach, celery, cucumbers, and so many other green giants. Why not put broccoli in that bunch? Broccoli smoothie benefits are insane!
BUT WHY DO SOME HATE BROCCOLI?
I think the reason why many children have a knee-jerk reaction to a smoothie with broccoli is because kids usually associate broccoli with its firm stalk and naturally gritty floret texture, which isn't the most appetizing allure for a smoothie. And of course, if you hate broccoli, it's most likely due to the cause of either "I-hate-broccoli-syndrome" or "hTAS2R38." Allow me to explain. 
I-Hate-Broccoli-Syndrome
This syndrome is most likely due to poorly cooked broccoli. Albeit, this is not a real scientific syndrome. I'm just making some fun and pin-pointing the most common reason I've heard amongst those who suffer from this curable disease. When broccoli is overcooked, under seasoned, old, or simply cooked with unpalatable seasonings, broccoli is not appealing even to the most avid broccoli advocates. 
I shall toot my own horn here and state that I've cooked broccoli for a couple of my dearest friends that suffered from this syndrome. As a result, I am proud to say that they have been cured.
hTAS2R38
Oversimplified, hTAS2R38 is a genetic variation in bitter taste receptors that may cause some people to really hate broccoli – like really hate broccoli. To these folks, broccoli or other cruciferous vegetables are absolutely bitter and nasty (SOURCE). Though this is an uncommon genetic variation, it does exist and can explain why some can't (won't) consume it no matter how magical you disguise your food. 
For those who are still with me, allow me to explain why broccoli has amazing health benefits (including cancer fighting, weight losing, immune boosting benefits). I've also included a deliciously (if I say so myself) epic fruit and broccoli smoothie below.
BROCCOLI HEALTH BENEFITS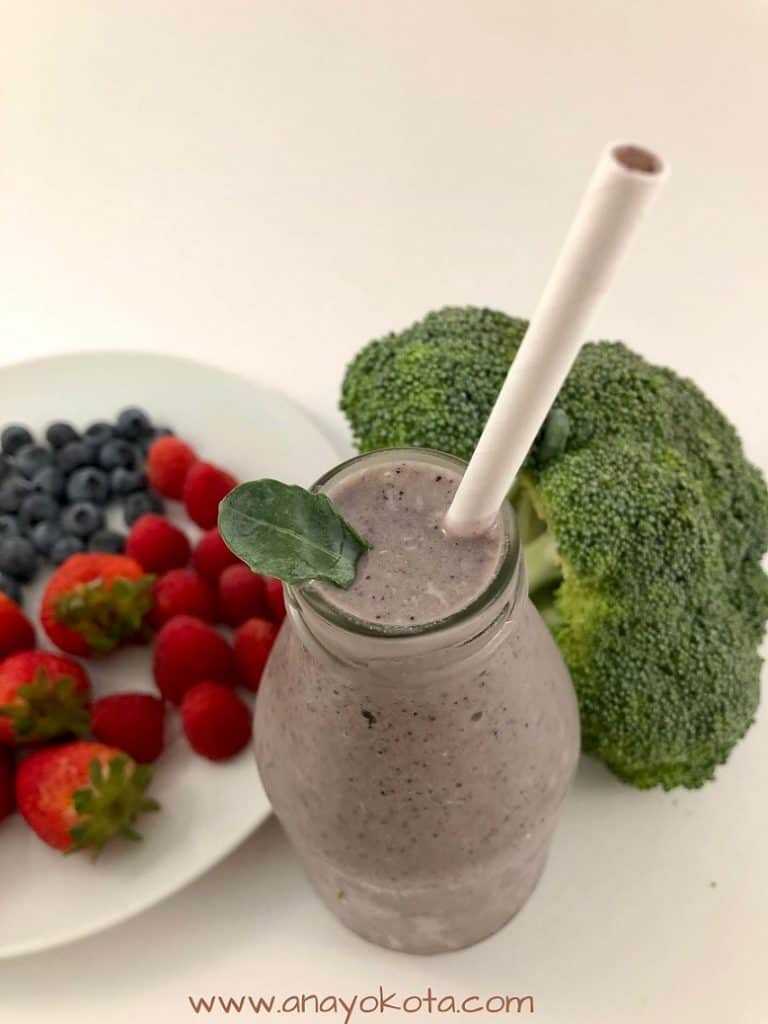 Did you know that the average American eats about 6 pounds of broccoli every year (SOURCE)? Did you know that the broccoli is actually a derivative from the mustard (Brassicaceae) family? Did you know that it was the Italians from ancient Roman times that introduced broccoli to England and America in the 1700's (SOURCE)? 
½ cup of broccoli contains*: 
15 Calories
0 grams of Fat
3 grams of Carbohydrates
1 gram of Protein 
89% Water
0.75 grams of Sugar
1.2 grams of Fiber
What I find so amazing is that 100 grams of broccoli has as much (if not more) 100g of vitamin C than an orange, more fiber than 100g of an apple, almost the same amount of potassium as 100g of a banana, and about half the carbohydrates of 100 g of blueberries. 
On top of all of these incredible nutrients, broccoli has been known to provide many more natural chemicals that help with diabetes, cancer, arthritis, schizophrenia. To learn more in depth knowledge of how broccoli benefits these specific areas, continue to read here –> (SOURCE). 
The Bottom LineBroccoli is one of the most beneficial green vegetables edible to humans. Packed with fiber, protein, magnesium, potassium, and so much more, no wonder people call broccoli a legendary super vegetable. As a matter of fact, according to Healthline, broccoli is considered one of the most healthiest vegetables on earth that is best for your diet (SOURCE).
BROCCOLI SMOOTHIE RECIPE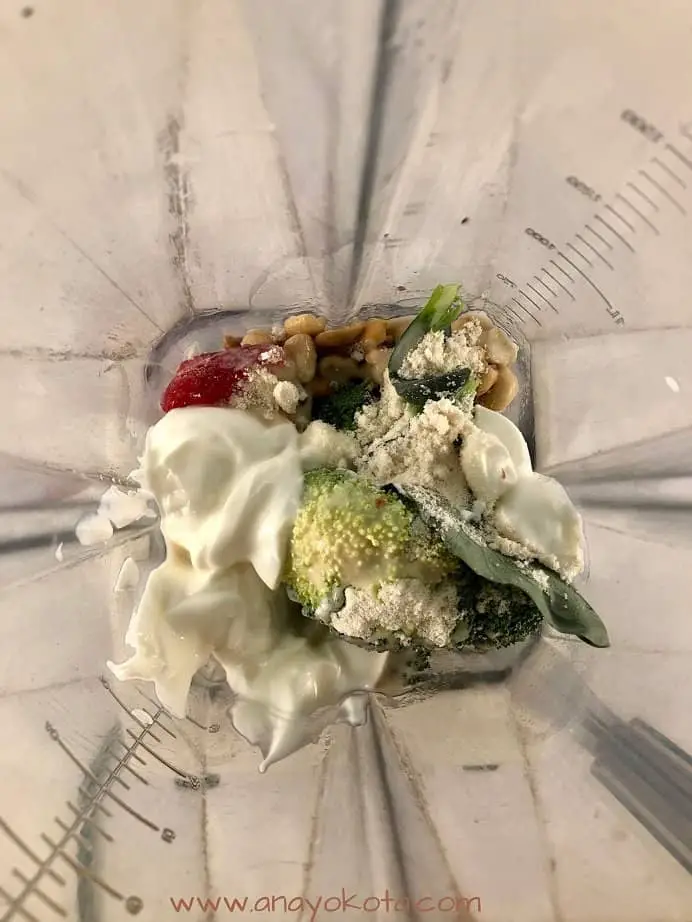 With all of these high nutrients, my husband and I will do a broccoli smoothie cleanse when we need a little kicker in our diet. One of our favorite ways to create a broccoli green smoothie recipe is by adding various types of berries.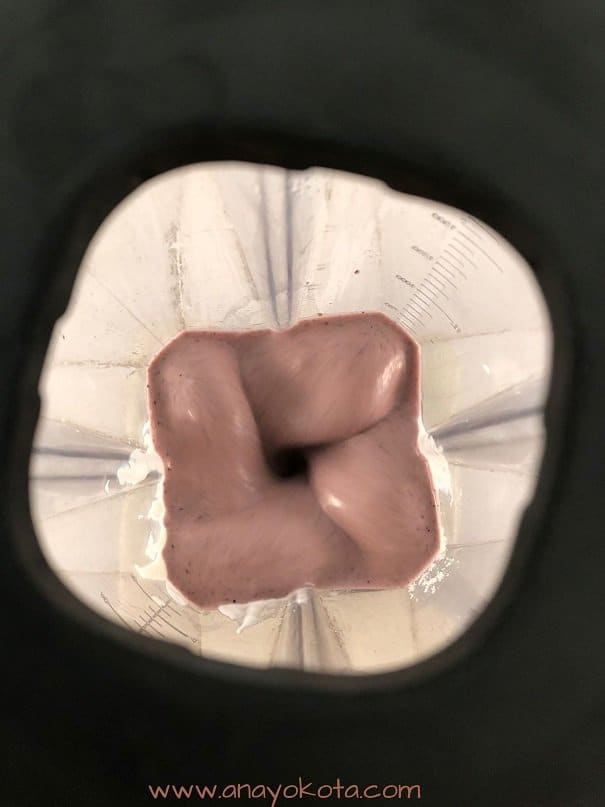 I don't know how other people like frozen broccoli in smoothie, but I find it extra watery and thins out my smoothie too much. I prefer my broccoli fresh because it adds to a slightly thicker and creamier consistency. 
To provide a few alternatives, I've tested and re-tested broccoli smoothie without banana and with banana. As well as with sweetened protein powder, unsweetened collagen, honey, monk fruit, and other alternative ingredients.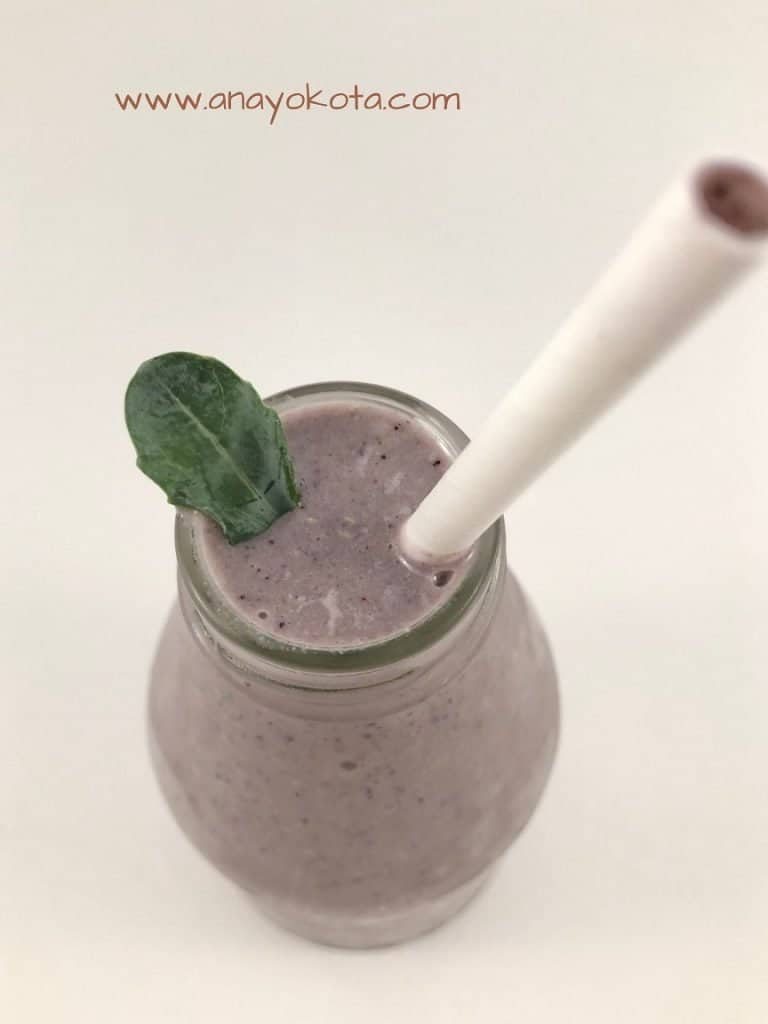 Although all of the alternatives are wonderful substitutes, I've boiled it down to my favorite alternatives that produce the best texture, flavor, and consistency. 
We're not baking here. You are the boss of your smoothies with broccoli. So, may my recipe serve as a guideline rather than a rule book.
Delicious and Fruity Broccoli Smoothie 
Cuisine: Drinks
Difficulty: Easy
This is a delicious way of adding broccoli in smoothies. Full of nutrients and delicious in flavor; even kids will ask for more!
Ingredients
1 cup broccoli

¼ cup frozen blueberries*

¼ cup frozen raspberries*

¼ cup frozen strawberries*

¼ cup frozen banana OR ¼ cup plain Greek yogurt (dairy free version)

½ cup of almond milk (or any alternative milk such as oat milk, cow's milk, etc…)

1 serving of your favorite protein powder. I use a whey protein that has sweeteners in it. 

If the protein powder you use DOES NOT contain sweeteners (i.e.: collagen) add up to ½ tbsp of your favorite sweetener such as monk fruit sugar, honey, or stevia.

Optional Toppings

1 tbsp roasted peanuts OR ½ tbsp of your favorite nut butter (e.g.: almond butter, cashew butter, etc…) 

1 tbsp hemp seeds 

TOOLS

High power blender 

Blender tamper (you don't have to have this…its just very very convenient if you do)
Directions
Add all the ingredients in the blender and blend until you've reached a desired smooth consistency. 

I use a Vita-Mix blender and blend on high for about 30 seconds.
Optional: add toppings for extra crunch and added nutrients
Best enjoyed immediately.
Notes
*Can use fresh if frozen is not available. Simply add ice. The more ice you use, the thicker the smoothie will be.
Additionally, I have used this recipe using pre-packaged berry blends, which work great! 
PRO-TIPS FOR BEST BROCCOLI SMOOTHIE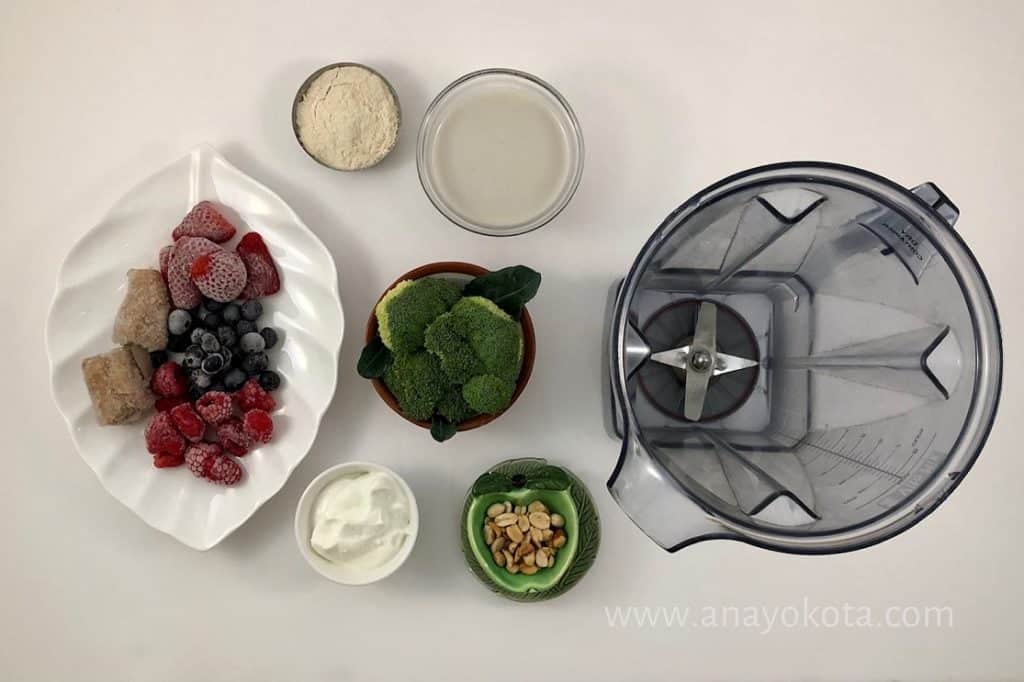 You can use frozen broccoli. I personally prefer using fresh as it is less watery and provides a thicker consistency. 
Don't worry if you don't have frozen fruits, simply replace with fresh fruit and add ice. 
The more frozen fruits you use, the less ice you'll need making for a much creamier smoothie. 
You don't have to use the berries listed in my smoothie recipe. Feel free to sub for mangos, pineapples, or other hearty sweet fruit.
---
I hope you enjoyed my version of broccoli fruit smoothie. Please let me know if you want more broccoli smoothie recipes. As I was doing my R&D on green smoothies with broccoli, I found many variations that work super well with broccoli. For example, a great broccoli smoothie keto version is simply swapping out the banana for Greek yogurt. To make it a broccoli sprout smoothie or broccoli spinach smoothie, I reduce the amount of broccoli and add a handful of sprouts or spinach. 
I love exploring new recipes and feel that this is a total winner not just for adults but for kids too! If you want more inspiration for kid friendly recipes, try my super fast and easy Japanese Fruit Jelly (made with agar agar).
If you try other broccoli smoothie combinations, please let me know in the comment section below.