This post may contain affiliate links. Please read my disclosure policy for more info.
Learn how to create the most luxurious and easy charcuterie table for your next crowned event. You'll be sure to wow your guests with this festive smörgåsbord.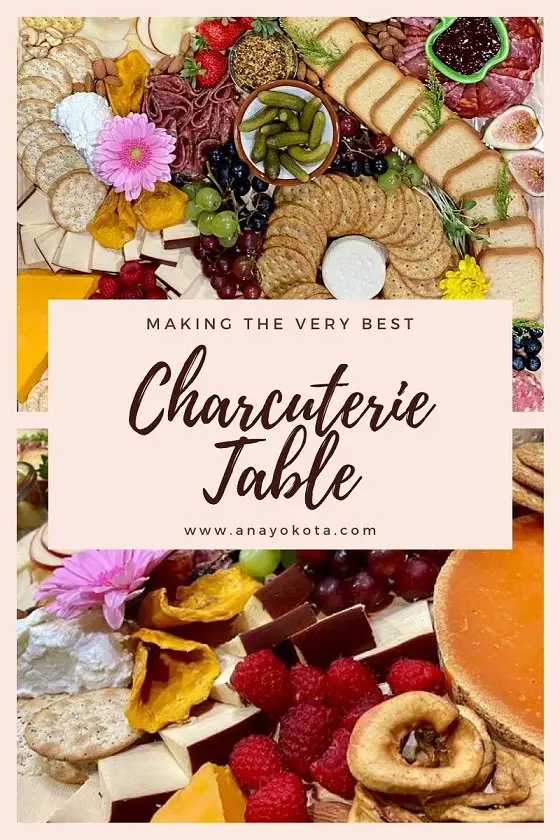 The incredible thing about having friends and family gather together is (of course) the love of FOOD! 
Different from a beautiful charcuterie board or platter (smaller), a charcuterie table or grazing table is on an actual table (much bigger).
These grazing tables are epically beyond your typical meat and cheese board mix because you are literally covering an entire table of edible concoctions. 
As a matter of fact, the sky's the limit when it comes to various charcuterie table ideas. From sweet to savory, mild to spicy, and dried to fresh ingredients, you can match your table to any theme it requires. Best of all, it's very easy, fast, and can be friendly on the budget without compromising quality.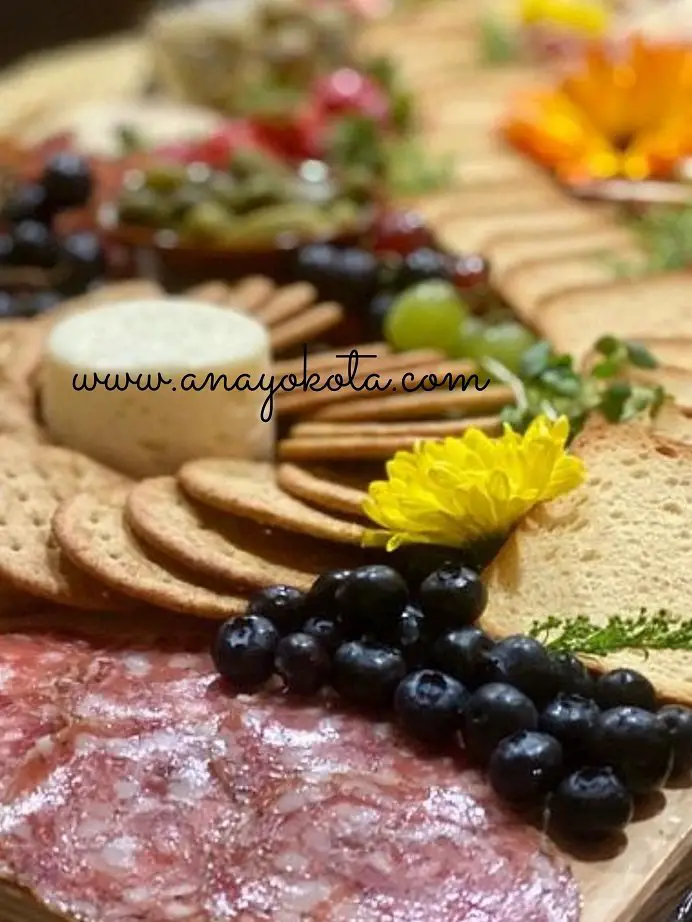 So, if you are on a budget planning a wedding and need inspiration for cheap wedding table plans that look classy and impressive, try creating a cheese table wedding reception. 
There is a sense of luxury when you see a grazing board because of the abundance and beauty from the deliciously placed medlies. People automatically are drawn to pretty things; especially, when those pretty things look appetizing. 
To set your charcuterie table spread to the next level, I've compiled 5 easy tips and tricks for your next charcuterie board table. 
Top 3 EPIC tips and tricks to create your luxurious charcuterie table
PROTECT THE TABLE
CREATE A CHECKLIST 
BUDGET FRIENDLY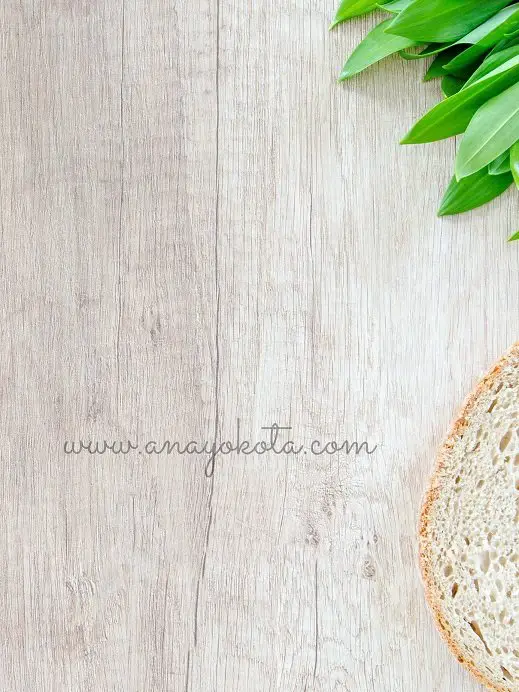 PROTECT THE TABLE. I highly recommend placing a protective layer before you place each ingredient. It's one thing to find a big enough table for your charcuterie table, it's an entirely different (and a game changer) idea when it comes to protecting it. An added benefit of placing a protective layer is super easy clean up. 
Protective layer recommendations: 
Clear plastic wrap
Butcher paper 
Table cloth
Pro-tip: make sure you place the protective layer down with a piece of tape that will not harm the table.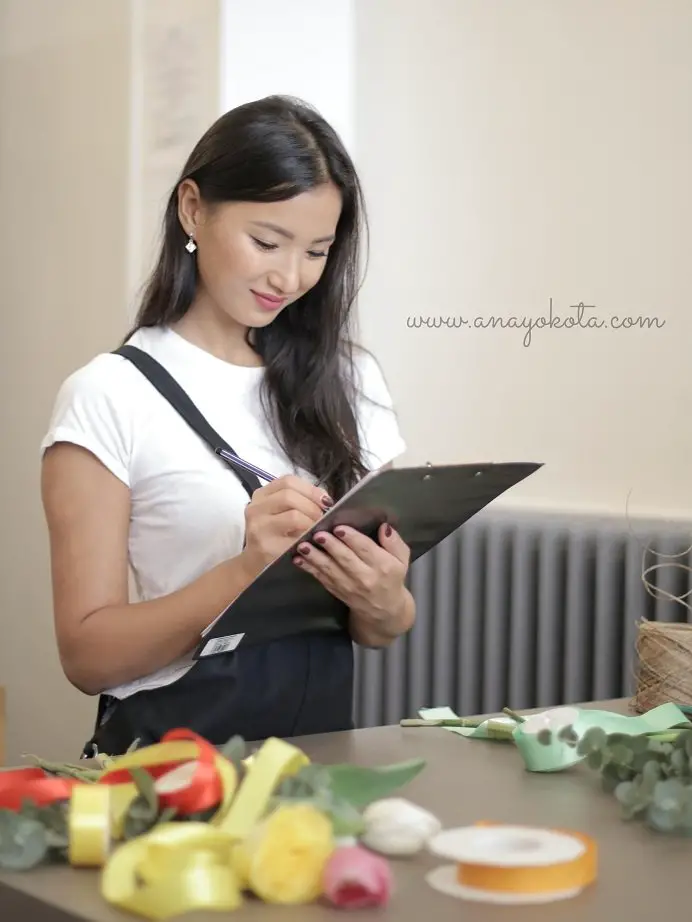 CREATE A CHECKLIST. If you're planning a wedding, what better way to wow guests than to make your own wedding table plan with all the favorite pieces. In order to ensure that nothing is left out, write everything you need down and create a checklist before you shop. Yes, even the table goes on the list because if you're a busy bee like me, everything goes on the list or it will be forgotten. Here is a free checklist of the bare essential items you will need to get you started. 
Table
Protective layer — ie: clear plastic wrap 
Tape 
Jams
Spreads
Dips
Bowls for jams, spreads, and dips
Pickled (or fermented) items (ie: pickles, olives, peppers, etc…)
Bowls or mini plates for your pickled items
Plastic mini utensils like spoons, knives, and forks (I like the silver or gold disposable utensils because they look classier)
Napkins
Various crackers, breads, and/or chips
Cured meats
Fresh cut veggies (ie: cucumber slices, celery sticks, carrot sticks, etc…)
Cheeses
Fresh fruits
Dried fruits
Nuts
Flowers
Foliage (or whatever decorative items to help add color and texture to the board)
Depending on the size of your table, the amount of each item will vary. Typically, I put about 2-3 types for each item (minus the non-edible items like napkins).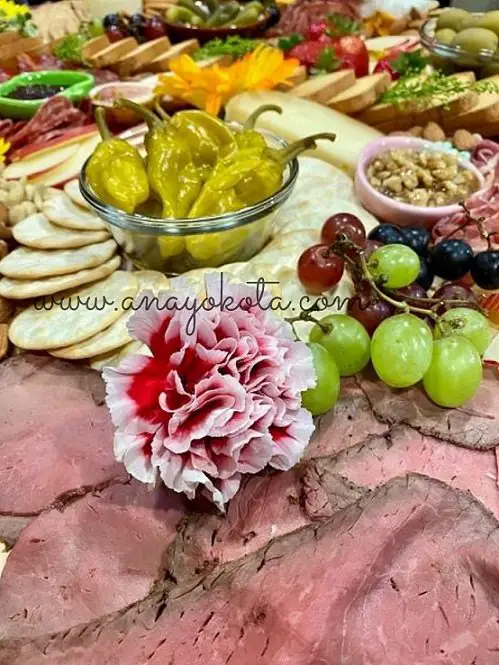 BUDGET FRIENDLY. Yes, fancy cheese knives and pretty pieces of mini cutleries can decorate your table. But when your guests approach the table, they are not analyzing the wonder of your utensils; no, they are gawking at how impressive and mouth watering your table looks with the plethora of deliciousness dripping from the table. 
So, rather than spending money on things that you'll probably never use again, spend a little on some freshly cut flowers to fill in the space instead. The delicacy of fresh flowers will guarantee to invite ameature photographers all around your table. 
Here are a few other areas you can swap to keep your budget in check: 
Use various layers and sizes of serving bowls and platters. This will appear as if there is more on the table without compromising the over-the-top look. 
There are so many different styles of crackers. Instead of getting one kind for the entire charcuterie board, get all different kinds to add variety. It may not seem like much, but it helps shave down filling up the space with other items that may have a costlier price tag. 
If you plan on not covering the entire table, use a decorative wrapping paper (protective layer) before you place your items. The art of the paper will help add to the design of your charcuterie table without making it appear skimpy. 
Add non-charcuterie items. Adding a few candles, foliage, wine bottles, or mini figurines is a creative yet simple way to add texture to your board. You can also use these items to match whatever theme you may be going for 
Want more budget friendly tips? As a charcuterie lover, I've learned to find tricks to help me save money. Let me know in the comment section and I'll dedicate a post to it! 
---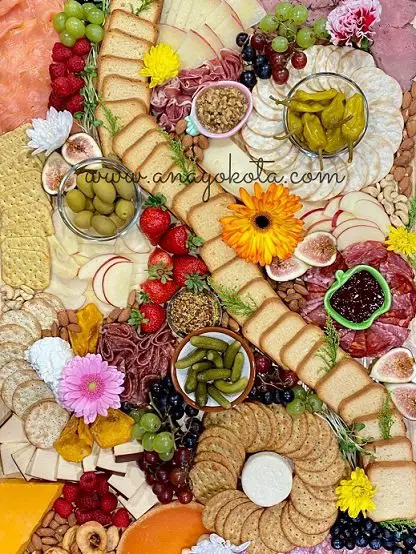 PSA (Public Service Announcement): Have you ever wondered what is the proper charcuterie pronunciation? As silly as it may sound, I actually didn't know how to say it until recently. Charcuterie is pronounced, "shär-ˌkü-tə-ˈrē" or "shahr-ky-tuh-ree." You're welcome. 🙂 
---
I hope these tips and tricks inspire you to host your next party!
A charcuterie station is also a trendy way of encouraging social interactions between guests. For example, people (like myself) will usually nurse the table to select their favorite combinations of crackers and various meats all while inviting casual conversations with others. 
Don't stop at charcuterie, continue to wow your guests with the most iconic Japanese kanten desserts, fruit jelly! (trust me, its like the best jello ever).
Please tag me on social media about your charcuterie inventions — I'd love to see!