This post may contain affiliate links. Please read my disclosure policy for more info.
What is a Summer Christmas? Discover the who, what, when, and where of Christmas in Summer and see how it is a global tradition.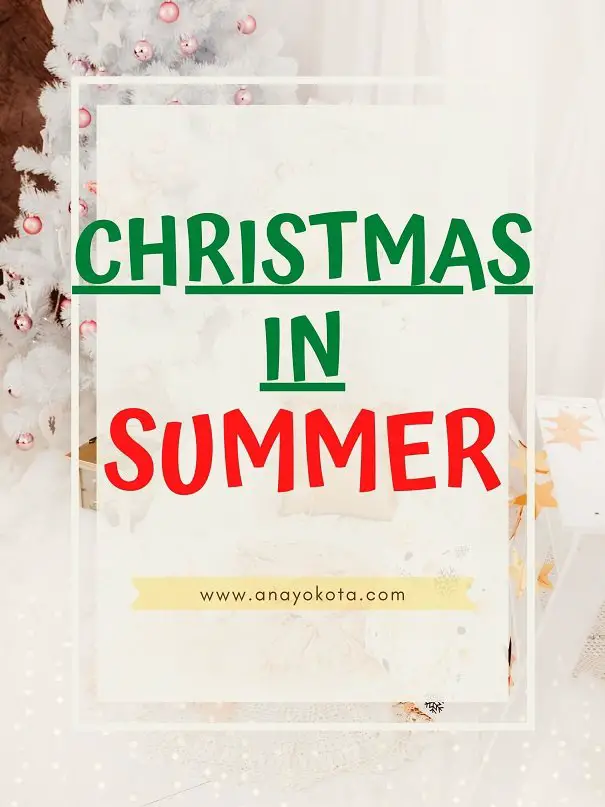 Why was Xmas in July started? Who started Christmas in summer? Where is Christmas in July celebrated? All these questions unleashed the curious cat in me that couldn't resist a good research on Christmas in July meaning. So, off to google's search engine I went. 
When I first heard the phrase, "Christmas in July" it felt like someone was scamming the whole meaning of traditional Christmas. I am a firm believer that Christmas music, shopping, and festivities should begin (at the very earliest) after Halloween because we should allow the other holidays to shine through without getting muddled by Christmas commercialism.
Another reason why I like to savor a winter Christmas after Halloween is because Halloween triggers a giddy timer in my mind that tells me the Christmas season and Santa Clause are just around the corner. 
Facts about mid year Christmas are not hard to find. However, I learned that July in Christmas is a slightly controversial topic. The more I researched the facts about Xmas in July, it came to my pleasant surprise that the July celebration was global.
My hope is to share these fun facts that helped me develop a fondness towards facts about Christmas in summer. 
Table of Contents
WHY WAS CHRISTMAS IN JULY STARTED?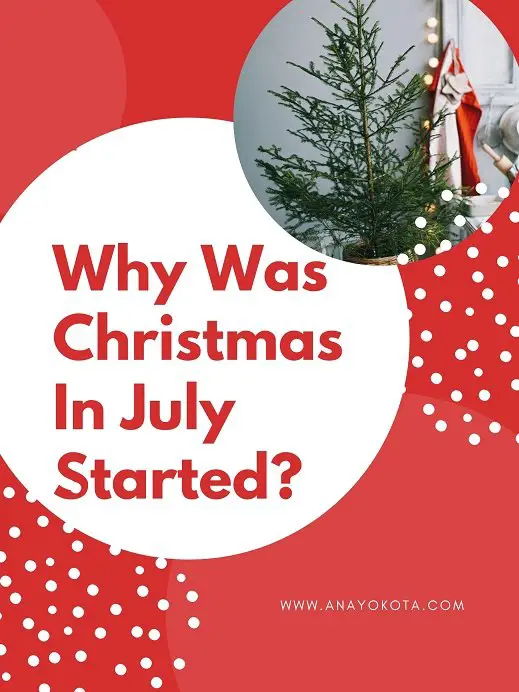 It appears that the origin of Christmas in July doesn't have an exact start where people can unanimously say it truly started.
Some say it started from Hollywood when the comedy movie, Christmas in July, was released in 1940. Others say that Christmas in July began when immigrants from the northern hemisphere moved to the southern hemisphere where the seasons are reversed; the summers are winters and the winters are summers. 
WHAT IS CHRISTMAS IN JULY ALL ABOUT?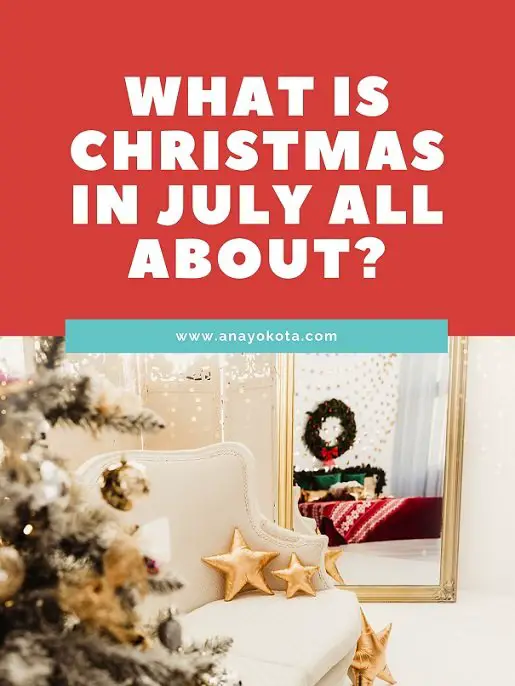 Southern Hemisphere: Normally, Christmas is associated with the hustle and bustle of holiday shopping, toasty gatherings, and romantic strolls in the snow. Imagine doing all of that in the dead heat. It just doesn't feel the same. Hence, to mimic the nuances and wintery glow from Christmas in the Northern Hemisphere, Christmas in July is celebrated where the summer months are actually very cold.  
Northern Hemisphere: I had to mull over why Christmas in July is celebrated when July is so hot in the northern hemisphere. Is it just another Hallmark holiday where retailers can up their sales? 
After further research, I found that there's a huge community that celebrates Christmas in July because it allows families and friends to escape from the summer heat and come together. Not that you need to have a Christmas reason to gather, it is a creative yet nostalgic way to bring in that "Christmassy" feel. 
To be clear no matter the region, those who observe Christmas Day still celebrate Christmas on December 25th with all its festivities. 
WHAT DATE IS CHRISTMAS IN SUMMER?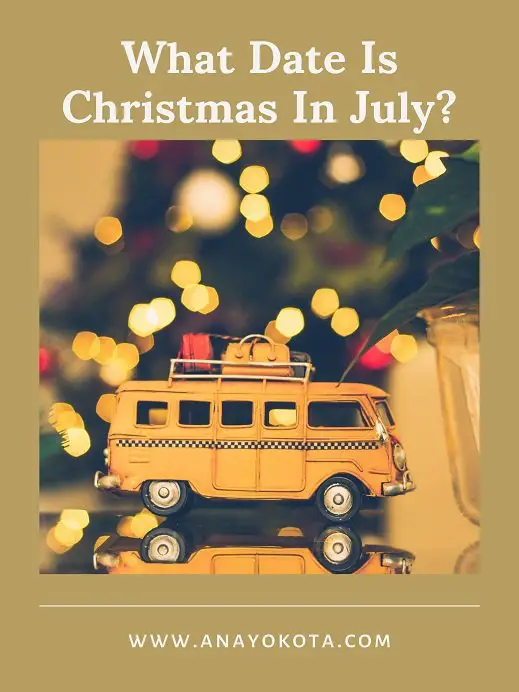 Christmas in July is typically celebrated on July 25th. But much like Christmas in December, the festivities and holiday cheer can be seen all throughout the month.
For example during 2020, Australia celebrates Christmas in July from July 9th – 19th. In South Africa, Christmas in July can be celebrated during the entire month just like the UK, Canada, and the US. 
HOW IS CHRISTMAS IN SUMMER CELEBRATED?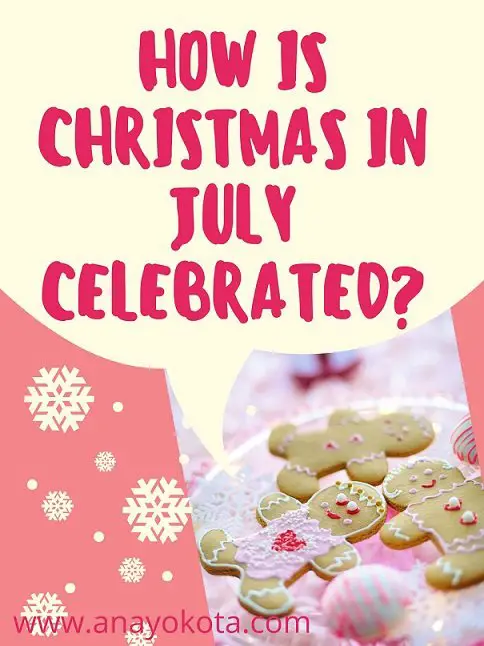 Christmas in July events are mostly celebrated through various festivals, concerts, and parties from both hemispheres. 
If you are from the southern hemisphere, take a drip down under and visit the beautiful traditional Blue Mountains located in New South Wales, just an hour away from Sydney (Link). You'll get to explore breathtaking views and enjoy the community all while celebrating the yuletide. 
I can't mention Christmas in July without recommending the Sovereign Hill located an hour away from Melbourne Airport (Link). Every year in July, Sovereign Hill hosts a beautiful ambiance of lights and snow celebrating Christmas in July. It will leave you mesmerized by the Winter Wonderlights program during July 24th and 25th. 
A great way to celebrate Christmas in July is hosting parties at the beach. 
If you are in the northern hemisphere, Christmas in July is a little more unique than what you would find in places like New Zealand or South Africa. Celebrating Christmas in July will look more like outdoor BBQ's, beach parties, Santa in swim shorts, and refreshing Christmas cocktails in the United States. 
Treetopia gathered the Top 10 Places in the US to Celebrate Christmas in July (Link). There I uncovered that this mid Christmas celebration is huge in the states and I just didn't know it! 
IN CONCLUSION
As a result of all my research, it became a happy surprise when I actually liked the idea of Christmas in July. Not so much for the retail purposes but because it truly is a fun way to celebrate the mid-year with your friends and family. 
I am such a social butterfly and quality time is such a big love language (Link) of mine; indeed, the idea of Christmas in July became more and more appealing the further I researched this phenomenon. And as a bonus, not only is Christmas my favorite holiday, my birthday is also in July. 
---
Thinking about all the fun possibilities inspired me to create a few of my own Christmas in July ideas. It was fun to explore as I wrote a post on Holiday Date Ideas, 51 Funny Christmas Card Messages, and many more Christmas posts. 
I hope this was as helpful for you as it was for me. May your home be filled with yummy food, a twinkly Christmas tree, and love regardless if it's Xmas in July or Xmas in December.
Do you celebrate Xmas in July? I would love to hear your favorite tradition if you do!