This post may contain affiliate links. Please read my disclosure policy for more info.
Take these exciting couple challenges that will bring you closer for your next adventure together. Make it a date and challenge each other with prizes or just good old bragging rights.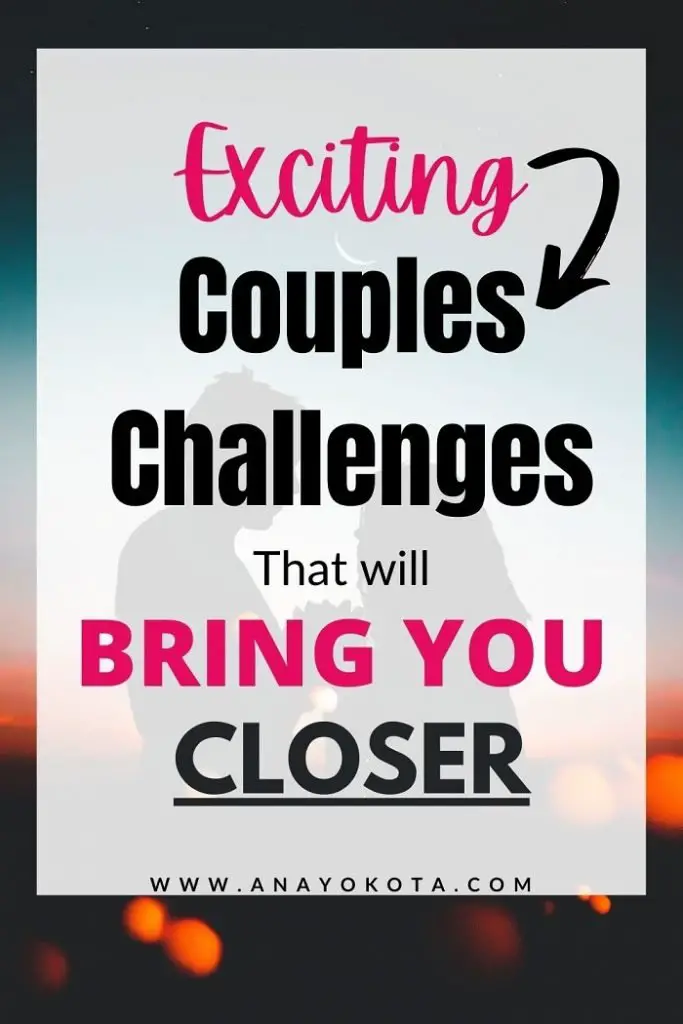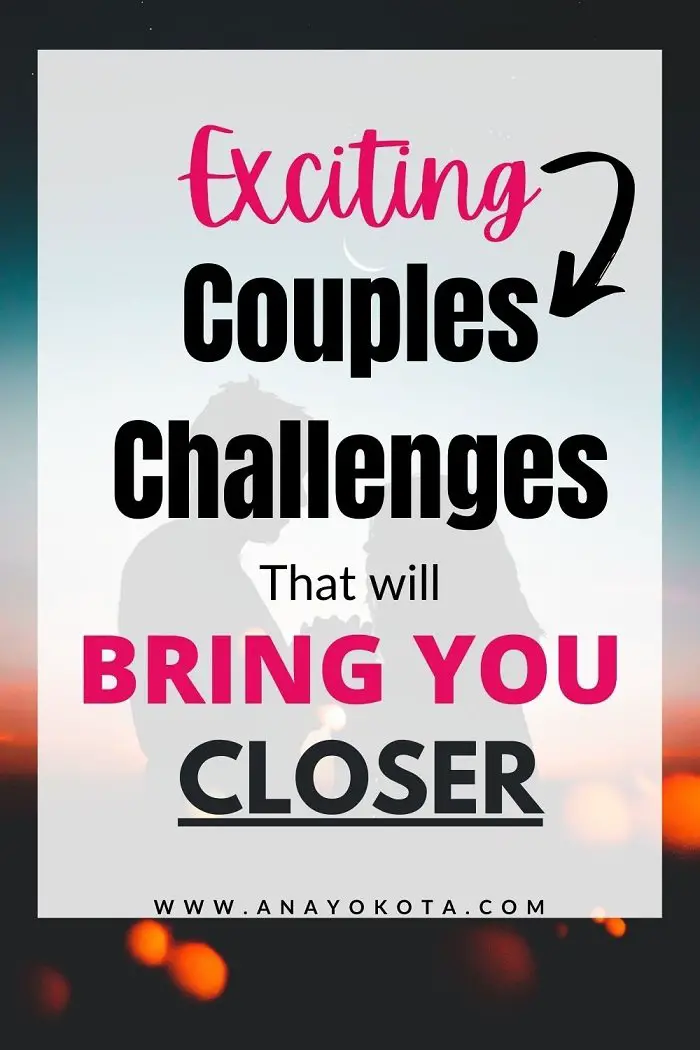 Staying at home doesn't have to mean another night watching another movie with nothing else to do. There are plenty of things you can do at home to spice up date night with fun couple challenges. 
Create excitement and new memories with your special boo with these fun challenges for couples. This is an exciting and meaningful way to get to know your partner on a different level. 
TABLE OF CONTENTS
COUPLE CHALLENGES OVER THE PHONE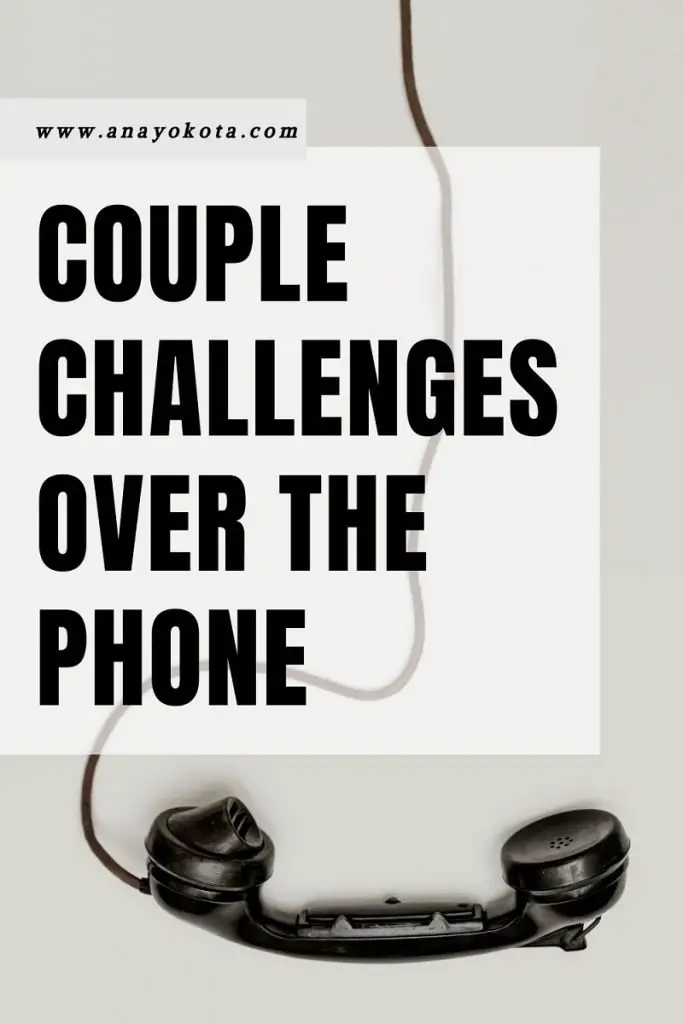 30 DAY CHALLENGE FOR MARRIED COUPLES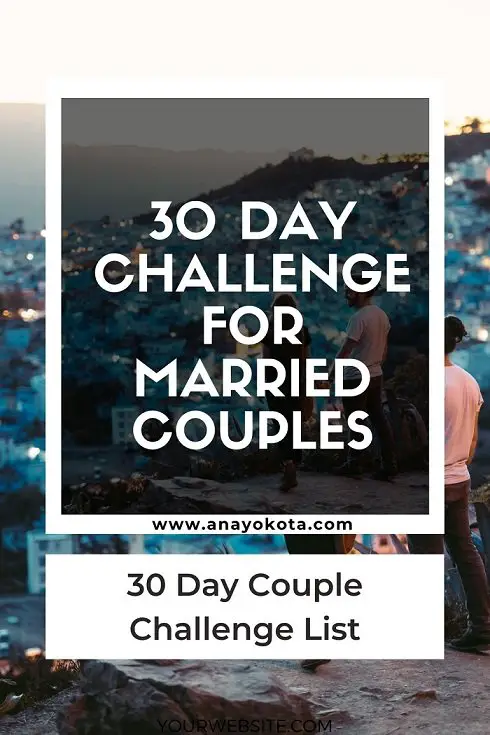 COUPLE CHALLENGES QUESTIONS
FUN CHALLENGES FOR COUPLES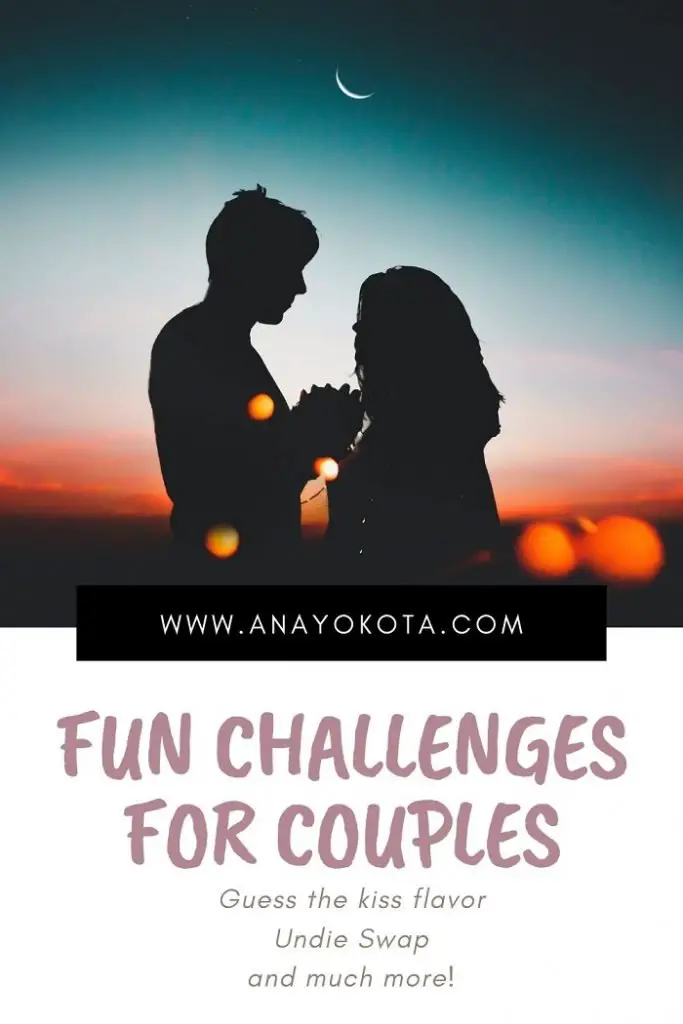 COUPLE VS COUPLE CHALLENGES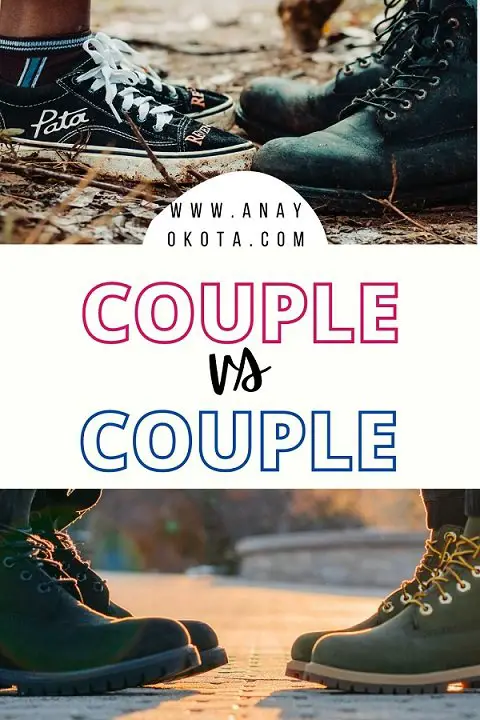 ---
Do you love challenges for couples? You can always use these fun challenges to do with your friends to keep the competitive spirit alive. 
These challenges are to inspire you to find new ways to communicate, bond, and create new memories with your partner. May these fun challenges to do at home keep your love on!
Do you have a clean challenge you enjoy doing with your partner? Please share with me in the comment section below.