This post may contain affiliate links. Please read my disclosure policy for more info.
Do you need a miracle? Speak these 9 inspiring and powerful prayer points for breakthrough with bible verses in areas of need in your life. Let God show you how good He can be in your life today!
What is a breakthrough? Breakthrough is an act or instance of moving through or beyond an obstacle (Merriam-Webster) 
When we receive breakthroughs from God, we are receiving a spiritual upgrade in our relationship with God.
As a result, therein lies a supernatural grace to be able to move through and/or beyond an obstacle.
Breakthrough can also be what allows us to receive great blessings from the Lord. 
Here on this journey of prayer points, I wanted to cover the topic of breakthrough.
Not just prayer points for financial breakthrough, but also breakthroughs in your marriage, spiritual growth, job, and much more. 
With each declaration of prayer, you will also find bible verses about breakthroughs.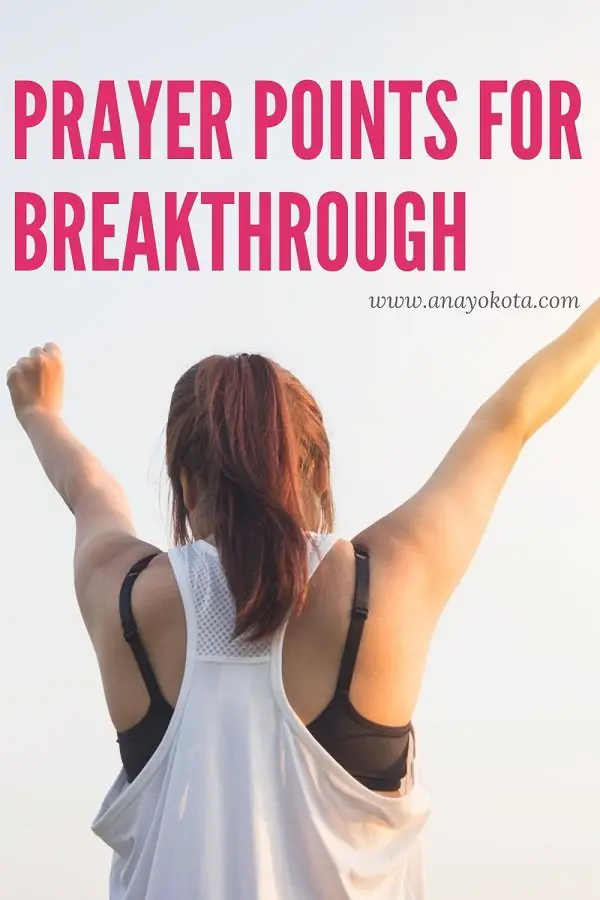 PRAYING FOR A JOB BREAKTHROUGH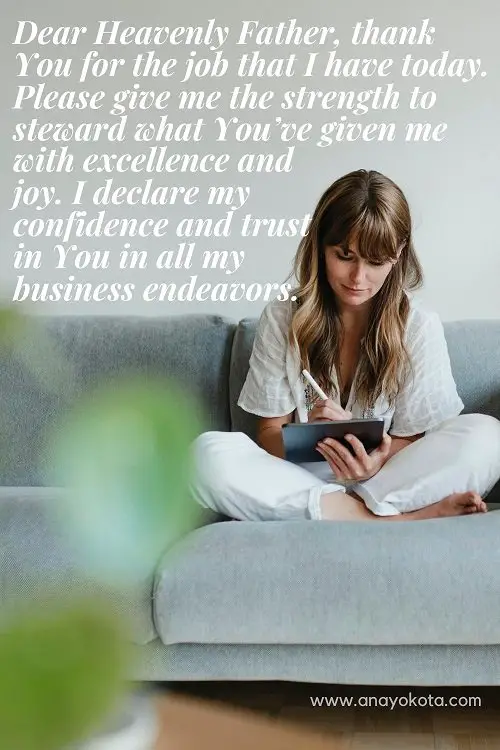 Dear Heavenly Father, thank You for the job that I have today.
Please give me the strength to steward what You've given me with excellence and joy.
I declare my confidence and trust in You in all my business endeavors.
Thank You for always hearing me and never leaving me alone. I declare that Your promises over my life and over my business will come to fruition.
I declare prosperity, favor, and protection over my business.
In the mighty name of Jesus I pray, Amen.
1 John 5:14-15 English Standard Version
And this is the confidence that we have toward him, that if we ask anything according to his will he hears us.
And if we know that he hears us in whatever we ask, we know that we have the requests that we have asked of him.
PRAYER IN MARRIAGE 
Father God, thank You for blessing me with a beautiful husband (wife). He (she) is truly an answer to my prayers.
I know that You have great plans for both of us – to prosper us.
But it is challenging to keep You in the center of our marriage and I ask for Your forgiveness.
Please forgive me for putting my husband (wife) before You.
I declare a breakthrough in our marriage relationship in a way that will always make room for You first in each of our lives.
Please give us the wisdom and grace to hold fast to Your truths and make every effort to keep unity within the holy spirit.
I ask for the opportunity to have our marriage be a testimony of humility, gentleness, patience, and love as a married couple.
I bless my husband (wife) to be so loved by You that he (she) can't help but to love You more than anything in this world.
In your loving name I pray, Amen. 
Ephesians 4:2-3 Amplified Bible
with all humility [forsaking self-righteousness], and gentleness [maintaining self-control], with patience, bearing with one another in [unselfish] love.
Make every effort to keep the oneness of the Spirit in the bond of peace [each individual working together to make the whole successful].
PRAYER IN LONELINESS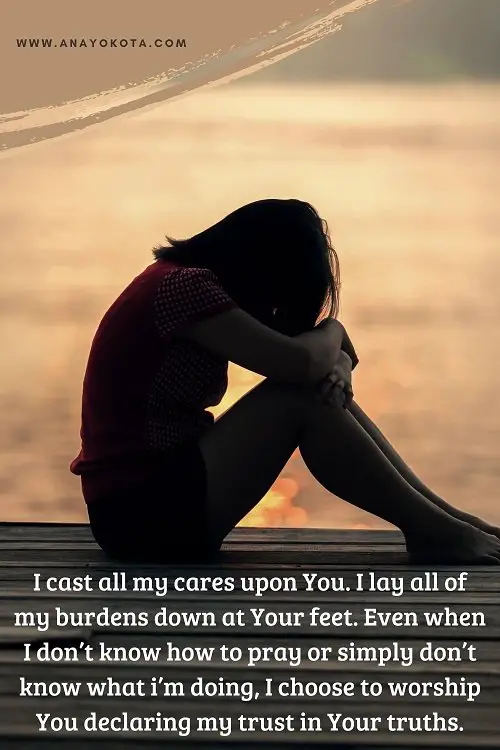 Dear Jesus, I know You are real and good.
I understand that You were once lonely, which means that loneliness isn't necessarily sin; rather, it is what we do in the midst of loneliness that can be sinful.
But Lord, loneliness is hard and can feel hopeless. I cast all my cares upon You. I lay all of my burdens down at Your feet.
Even when I don't know how to pray or simply don't know what i'm doing, I choose to worship You declaring my trust in Your truths.
Please give me strength to persevere and joy to keep my eyes on You. I know You are with me and will never let me go.
Thank You for the powerful calling upon my life. Help me to choose You in every moment of every day of my life.
In the beautiful name of Jesus I pray, Amen. 
1 Peter 5:7 Amplified Bible
casting all your cares [all your anxieties, all your worries, and all your concerns, once and for all] on Him, for He cares about you [with deepest affection, and watches over you very carefully].
Psalm 28:7 New International Version
The Lord is my strength and my shield;
    my heart trusts in him, and he helps me.
My heart leaps for joy,
    and with my song I praise him.
PRAYER FOR HEALTH 
Dear Lord Jesus, thank You for this precious life. I speak Your Holy Spirit healing miracle in my body in the mighty name of Jesus.
I declare every chemical frequency in my body, from the top of my head to the bottom of my feet, to be aligned with Heaven.
Though I may not see things in the physical now, I declare my faith and hope in Your promises.
Please help me to never lose sight of Your word and the truth that I am a child of God. You've fashioned me and created me.
You know the hairs on my head. You know all my needs and wants.
I release all my cares upon You and receive Your healing promise.
In the healing name of Jesus I pray, Amen.
Hebrews 11:1 Amplified Bible
The Triumphs of Faith
Now faith is the assurance (title deed, confirmation) of things hoped for (divinely guaranteed), and the evidence of things not seen [the conviction of their reality—faith comprehends as fact what cannot be experienced by the physical senses].
PRAYER FOR BROKEN FRIENDSHIPS
Father God, my heart is hurting and angry.
I feel deceived and betrayed by my friend's choices against me.
Regardless of my friend's intent, the truth is that my feelings are very hurt right now.
However, the truth is, my feelings are hurt because I care and love my friend so deeply.
I ask for wisdom and grace to be able to navigate my heart through this situation.
Please help me to find Your truths and peace so that I may have the heart to forgive my friend.
I don't want to hold a grudge but at the same time I don't know how to move forward.
Holy Spirit, I choose to trust You. I lay my burdens down and will choose to forgive my friend.
Please help restore our relationship in a way that is beautiful, Godly, and pleasing to You.
In Jesus' precious name I pray, Amen. 
John 8:32 Amplified Bible
And you will know the truth [regarding salvation], and the truth will set you free [from the penalty of sin]."
BREAKTHROUGH IN THE CHURCH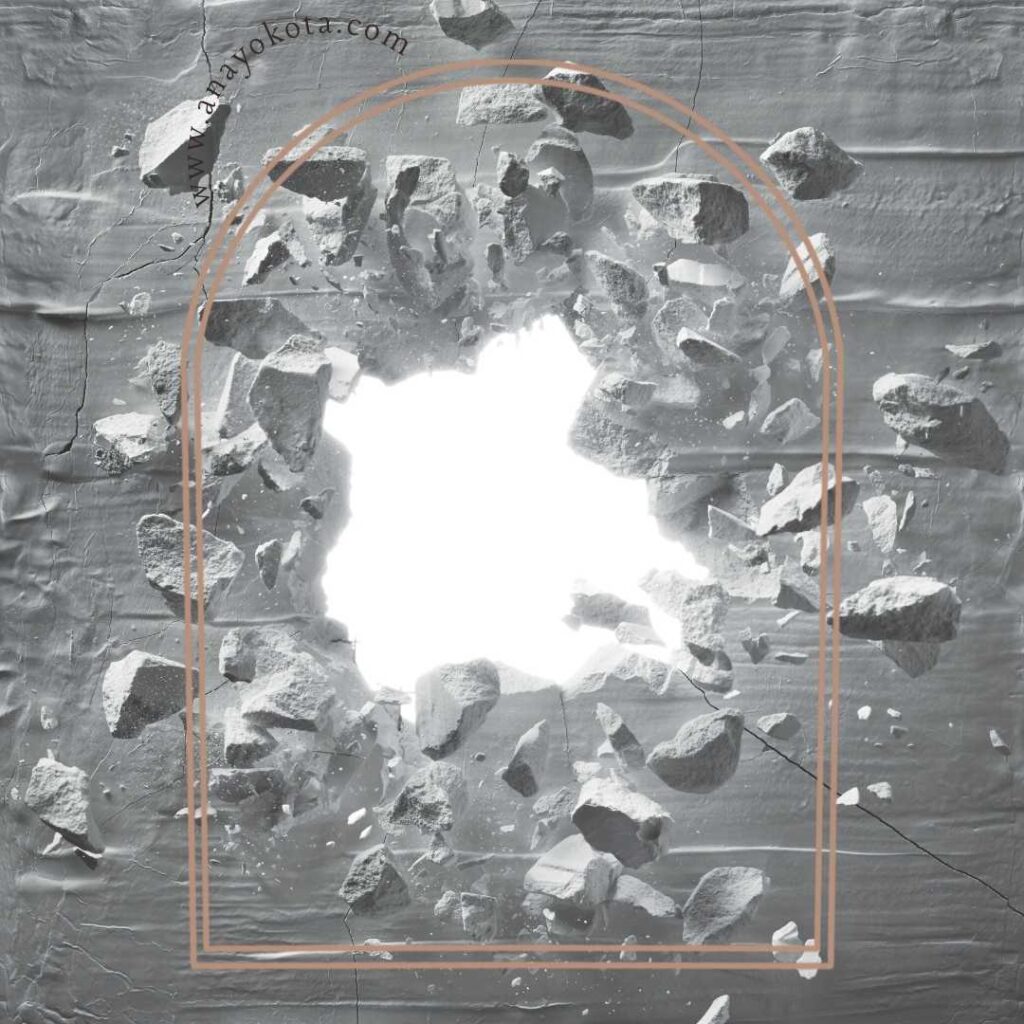 Holy Ghost, I declare breakthrough in my church.
A speak prayer points for family breakthrough and church breakthrough. May the relationships and communities being built in our church be united and strong in the name of Jesus.
If there is anyone that is divided in Your house, I pray for discernment and wisdom to know how to love and speak truth.
You are so faithful in all that You do.
Establish your presence in our church and may no evil come destroy what You've built.
In Jesus name I pray, Amen.
Mark 3:24 English Standard Version
If a kingdom is divided against itself, that kingdom cannot stand.
2 Thessalonians 3:3 English Standard Version
But the Lord is faithful. He will establish you and guard you against the evil one.
MORNING PRAYER
Dear God, You make all things new. I start my day off by declaring my praise and worship to You because You are good and so worthy.
I pray for protection over my life as I walk faithfully in the things You've called me.
Please help me to be sensitive to Your holy spirit and to be obedient when You call.
I declare Your word that no weapon formed against me shall succeed. I declare that I am Your child — chosen and purposeful.
I speak joy and overwhelming hope throughout the day because You are alive in my life.
Thank You for loving me beyond my wildest imagination.
I declare these prayers for favor and breakthrough in the name of Jesus, Amen. 
Isaiah 54:17 English Standard Version
no weapon that is fashioned against you shall succeed,
    and you shall refute every tongue that rises against you in judgment.
This is the heritage of the servants of the Lord
    and their vindication from me, declares the Lord."
MIDNIGHT PRAYER FOR BREAKTHROUGH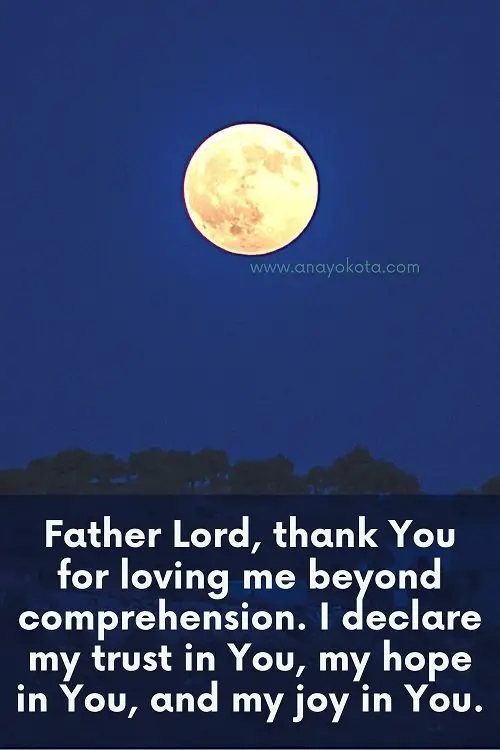 Father Lord, thank You for loving me beyond comprehension.
I declare my trust in You, my hope in You, and my joy in You.
Please come to this place and meet me. I ask for protection over my mind, body, and spirit against the enemy's schemes.
Lord, I declare prayers for supernatural breakthroughs in my difficult situation.
Holy Spirit, as I am praying for a breakthrough, I ask for Your comfort and peace.
I choose to praise and worship You — focusing on you despite what my body feels. I love You, Jesus.
I speak these midnight prayer points in Your almighty name of Jesus, Amen.
Psalm 143:7-9 New King James Version
Answer me speedily, O Lord;
My spirit fails!
Do not hide Your face from me,
Lest I be like those who go down into the pit.
Cause me to hear Your loving kindness in the morning,
For in You do I trust;
Cause me to know the way in which I should walk,
For I lift up my soul to You.
Deliver me, O Lord, from my enemies;|
In You I take shelter.
FASTING PRAYER POINTS FOR BREAKTHROUGH
Holy Spirit, thank You for Your love. Please forgive any areas of unbelief in my life.
I ask that You will help me seek Your truths to set me free of the bondages that may be holding me back from embracing my breakthrough.
As I am praying for breakthrough, please give me faith to find refuge in You.
I lay down my life and ask for You to come meet me in this place. What man cannot do alone, I ask for Your help.
Please give me strength and grace to hold fast onto Your love. You are the living God, in whom I trust.
In Your glorious name I pray, Amen.
Matthew 17:20-21 New King James Version
So Jesus said to them, "Because of your unbelief; for assuredly, I say to you, if you have faith as a mustard seed, you will say to this mountain,
'Move from here to there,'
and it will move; and nothing will be impossible for you. However, this kind does not go out except by prayer and fasting."
Ending Thoughts on Prayer Points for Breakthrough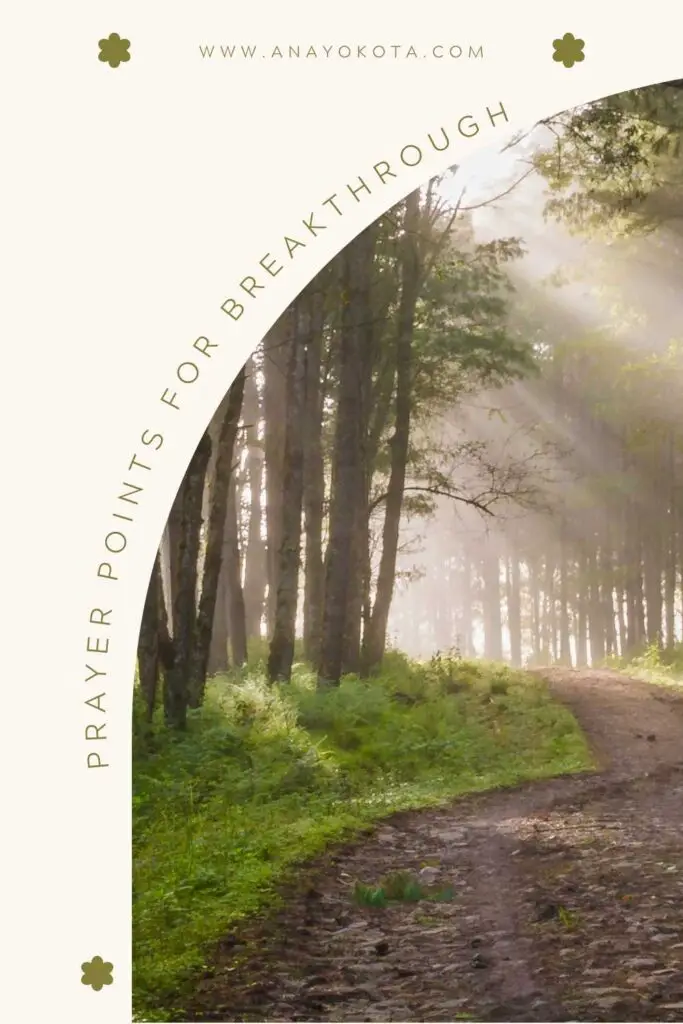 May God bless you on your journey in receiving spiritual breakthrough. 
Prayer points for breakthrough is only the beginning.
I hope that these prayers for breakthrough inspires you to have courage and believe in God's goodness over your circumstances. 
I would love to know how you declare a breakthrough prayer over your life.
Please share them with me in the comment section below. 

Want more prayer points? My life would be nothing without prayer in my marriage, family and work.
Join the Ana Yokota family and keep up with the latest prayer points.