This post may contain affiliate links. Please read my disclosure policy for more info.
Make a buttery whipped lotion that is clean, easy, and fast. Tallow body butter is moisturizing for even the most sensitive skin. It's hydrating for your face and safe for children!
The most widely known way I have seen tallow body butter made is by whipping 3 simple ingredients together — beef tallow, liquid oil, and essential oil. But have you ever wondered why these ingredients are so beneficial for your skin?
In this article, I will break it down into three sections as well as discussing a few concerns before sharing my favorite way of making tallow body butter. 
WHAT IS TALLOW?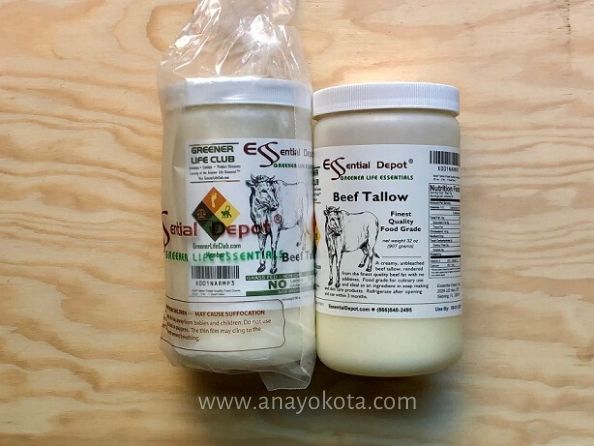 When it comes to the benefits of tallow — specifically grass-fed beef tallow — you will find many advocates who praise its benefits. Since there are tremendous data on this glorious fat, I will share my top 4 reasons why you should love tallow too: 
Pretty close.

Similar to our human cell membranes, rendered beef fat (aka beef tallow) contains 50-55% saturated fat. What this basically means is that beef fat is actually pretty close to our skin's sebum, so it is very moisturizing for your skin. I don't know about you, but I have pretty dry skin and this stuff quenches those dry patchy areas. 

Fatty vitamins.

Aside from the fact that beef tallow contains vitamins A, D, E, K, it also contains various fatty acids such as omega-3, omega-6, and antimicrobial fat. Basically, you need fat to absorb nutrients; beef tallow has those very nutritious fats. (SOURCE ). 

Cheap.

Not to be confused with the quality, beef tallow is very affordable. Whether you make it from scratch or purchase it (like me) from a credible source online, a little goes a long way.

Sustainable.

Beef tallow has an incredible shelf life and an even more impressive longevity when stored in the refrigerator (or freezer). 
WHY ESSENTIAL OILS — FOR TOPICAL USE?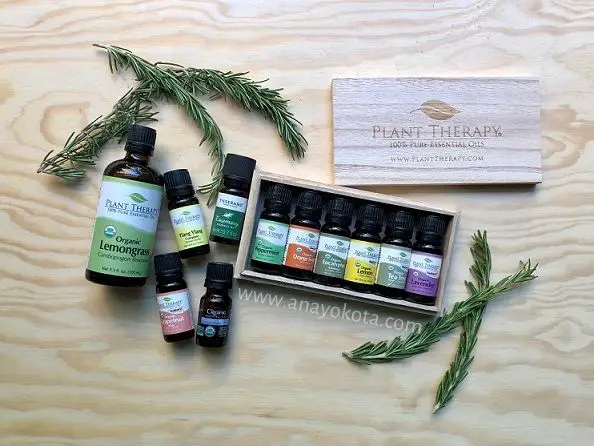 But what about when it comes to essential oils for the skin? I've seen an equal divide in this area. Some say that essential oils for the skin (no matter how reputable the source) are simply not good for the skin in the long run (SOURCE). On the other hand, you have homeopathic lovers that say that essential oils aids in serious skin benefits (SOURCE).
So which side is true? 
Honestly? It depends on YOU.
I've used essential oils for many years. I've definitely had encounters of greatly sourced essential oils that irritated my skin and plenty of essential oils that hydrated my dry skin. 
There can be a variety of reasons why some people react to essential oils negatively. For example: 
You can be allergic to that oil (such as lavender, ylang ylang, lemongrass, etc…)
The oil is poorly sourced or bad quality
Changes in the freshness of the oil (such as over exposure to heat, oxygen, and light)
Just these three reasons alone can cause your skin to react in a negative way. According to other bloggers, another notable mention is that long term use of essential oils can cause pro-aging properties due to the harshness of the oil.
However, on the flip side, the oil can combat a specific need. For example: 
Treating skin acne and/or blemishes
Hydrating dry (eczema) skin or clearing oily skin
Medicating infections
Think about it, big beauty companies spend thousands (if not millions) of money pouring into researching and developing the next best skin care with many of them integrating pure 100% natural essential oils into their products. If it was that harmful or even remotely toxic for the general public, many of these gurus would be out of business. 
At this point, I can go back and forth on both sides of the aisle explaining why each party carries validity.
However, the point I am trying to make here is that it is important that you do your own research because each individual is unique and different.
For example, I typically stay away from tea tree oil because it stings and dries out my skin (even when diluted). However, I am addicted to lemongrass, which is one of the more commonly known essential oils that causes allergic reactions for some folks. 
Hence, the best way is to simply do a spot test on your own skin. Are you reacting? Is it irritating? Did it help that blemish? Did you like it?
Needless to say, I am educated and aware of the benefits and concerns. But to be honest with you, I use essential oils in my tallow butter mostly because it smells good. 
Nevertheless, have no fear. If you don't like essential oils, this recipe is still perfect for you! Just swap out the essential oils for other natural ingredients that provide gentle fragrances such as beeswax, coconut butter, jojoba oil, and so much more…
These are simply my two cents when it comes to using essential oils topically. When it's all said and done, if you have lingering concerns, please consult an expert such as a dermatologist.
GREAT GIFTS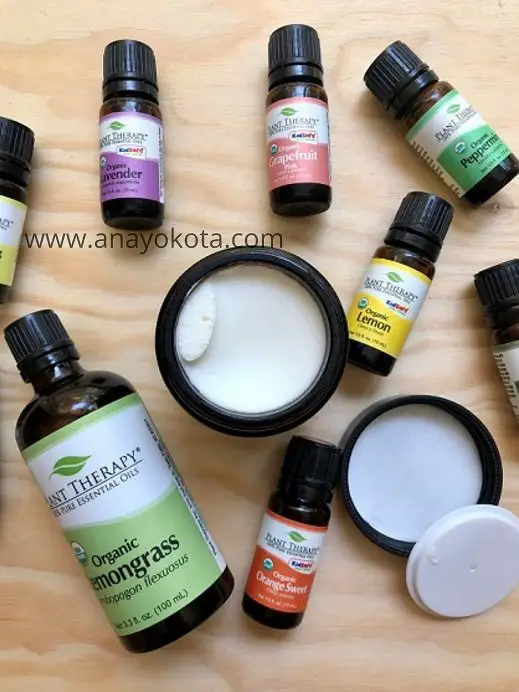 When it comes to the holidays, birthdays, or special events, I like to put on my DIY hat and create beautiful gifts for my friends and family. But even the DIY gifts can get costly.
One gift that I have my friends and family raving about is customized whipped tallow body butter. It is so fast, easy, and healthy, I put it in my must do list for events such as Christmas in July. 
Pro-tip: When making these as fun Christmas gifts, I ask the people whom I am wanting to gift, what types of scents do they enjoy most. It makes it so much easier to know exactly what kind of luscious whipped tallow body butter to produce as their gift. Or you can be like me and make a large batch of my own personal favorites in no time.
Tallow body butter is so versatile that you can make it with all different kinds of ingredients and scents — it's probably why I love it so much!
HOW TO MAKE TALLOW BODY BUTTER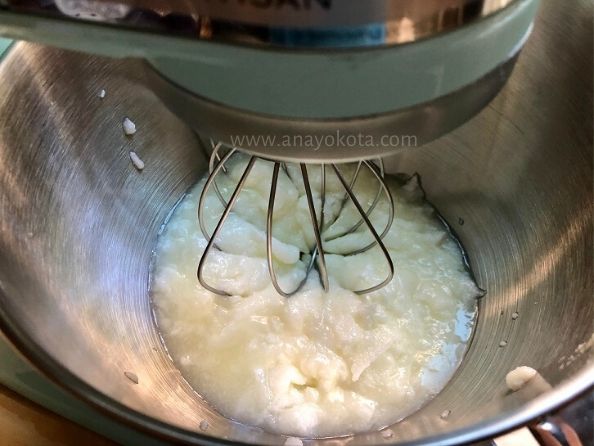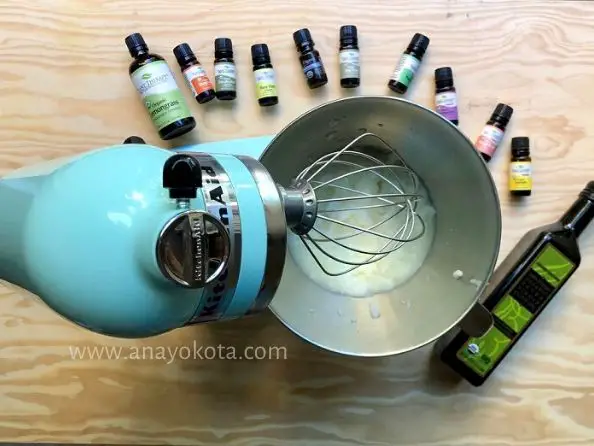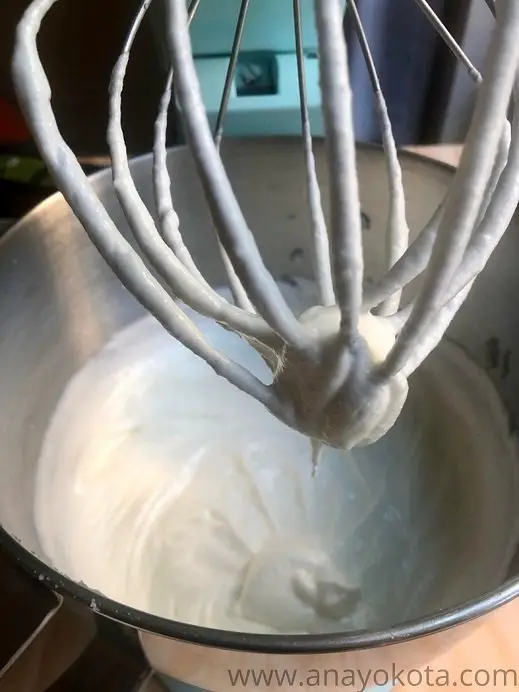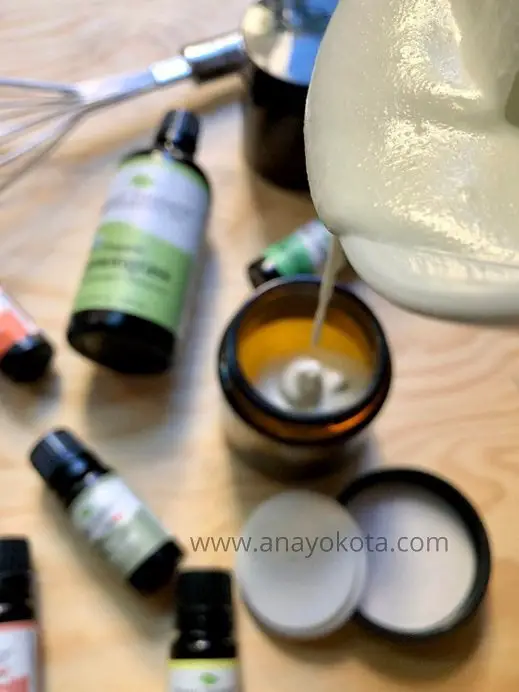 You'll need a good amount of time as this tallow body butter recipe requires very low heat and waiting until ingredients cool to room temperature. 
Also, think of this recipe as a template. You can always modify the consistency based on your personal preference. For this recipe, the consistency you will achieve will be more like whipped cream – very light and fluffy.
However, if you want it to be thicker (like hard butter) add more tallow (or the optional solid ingredients such as beeswax and cocoa butter). Or if you want it thinner (like loose lotion), add more liquid ingredients such as olive oil or jojoba oil. 
---
Ingredients: 
16oz (1lb or 2 cups) – 100% Grass Fed Tallow
2oz (0.125lbs or ¼ cups) – Liquid Oil (I like using olive oil, but you can use any healthy oils for skin such as safflower oil, avocado oil or jojoba oil)
OPTIONAL: A few drops of any natural fragrance such as essential oils (or other natural fragrances such as beeswax and cocoa butter)
Instructions: 
Over low heat, put tallow in a medium saucepan and allow it to melt completely. If you are adding any other solid ingredients such as beeswax or cocoa butter, add these ingredients in as well.
Once the tallow is completely melted, remove the mixture from the heat and let it cool at room temperature until it resembles very soft butter. You do not want to let it cool in anything less than room temperature (such as a refrigerator or freezer) because it may cool down too quickly and therefore lose the value of melting the tallow. Pro-tip: I put a plastic wrap over the tallow and set an alarm for about 30 minutes. I'll either catch up on a few chores or catch up with a friend on the phone. 
Using a stand mixer (or hand mixer) with a whisk attachment, whisk the room temperature tallow, liquid oils (ie: olive oil), and optional oils (ie: essential oils) until it reaches the luscious viscous body butter texture (aka: glossy whipped cream).
Store in a clean glass jar with an airtight lid to avoid oxidation. 
In case you were wondering, tallow body butter can be stored at room temperature for a very long time before it becomes rancid. You will know if tallow has gone bad because it will smell sour or "off" from its original freshness. 
Before tallow is whipped: If the tallow stays in an airtight glass container, you can keep it at room temperature for up to a year. My favorite way of storing tallow that will not be touched often is in the refrigerator (or freezer, which will last even longer!). 
After tallow body butter is whipped: Keep the jar in a glass container with a lid. It can last up to three to four months at room temperature and up to 12 months in the fridge.  
---
My favorite optional fragrance is using cocoa butter or mixing lemongrass, grapefruit, and bergamot.
If you tried this tallow body butter recipe, I'd love to hear your thoughts especially if you modified the recipe to whip up your own special fragrance. What is your favorite combination? Please leave a comment below!
---