This post may contain affiliate links. Please read my disclosure policy for more info.
Korean pop culture, or K-pop, is a genre of music that originated in Korea but has become a global sensation especially with their Kpop clothing.
With an adoring fan base, K-pop is not only limited to the music scene but includes K-pop inspired clothing and merchandise.
Confession: When it comes to fashion, I am not the most fashionable sister on the planet.
However, I do have an eye for it and love how Kpop fashion has been trending over the years.
The bold colors, fun patterns, and daring mixes of textures are irresistible.
When I do get a chance to dress up, I'm always getting compliments on the adorably expressive outfits I wear.
Whether it's oversize t-shirts with embroidered patches to show off my interests, sporty monochrome tracksuits with a bright graphic jersey, or a vintage dress paired with statement jewelry – I love putting together unique looks.
Plus, the boldness of the clothing moves me close to conveying the same effortless cool that so many KPop idols possess in their own wardrobes.
In other words, it's definitely a confidence booster.
K-pop has only been around since 1992.
Seo Taiji and Boys is the first example of a K-pop group, but K-pop didn't become popular until the band H.O.T. introduced K-pop to the world through their music in 1996.
Today K-pop culture is widely spread across different parts of the world, with a big part of this movement being Kpop clothing.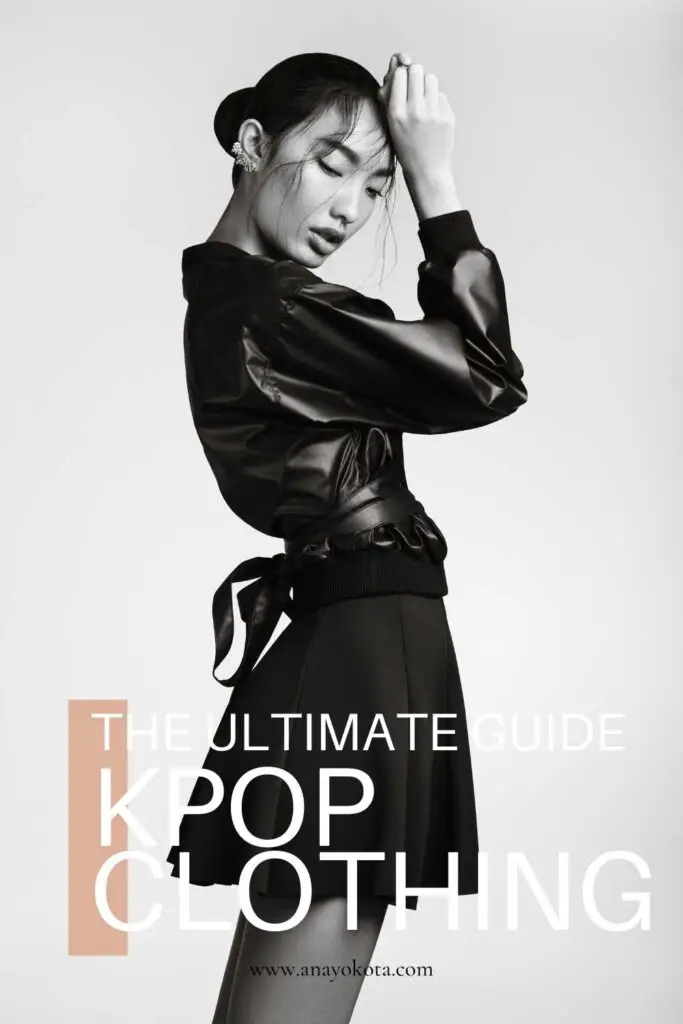 What Is Kpop Clothing Fashion?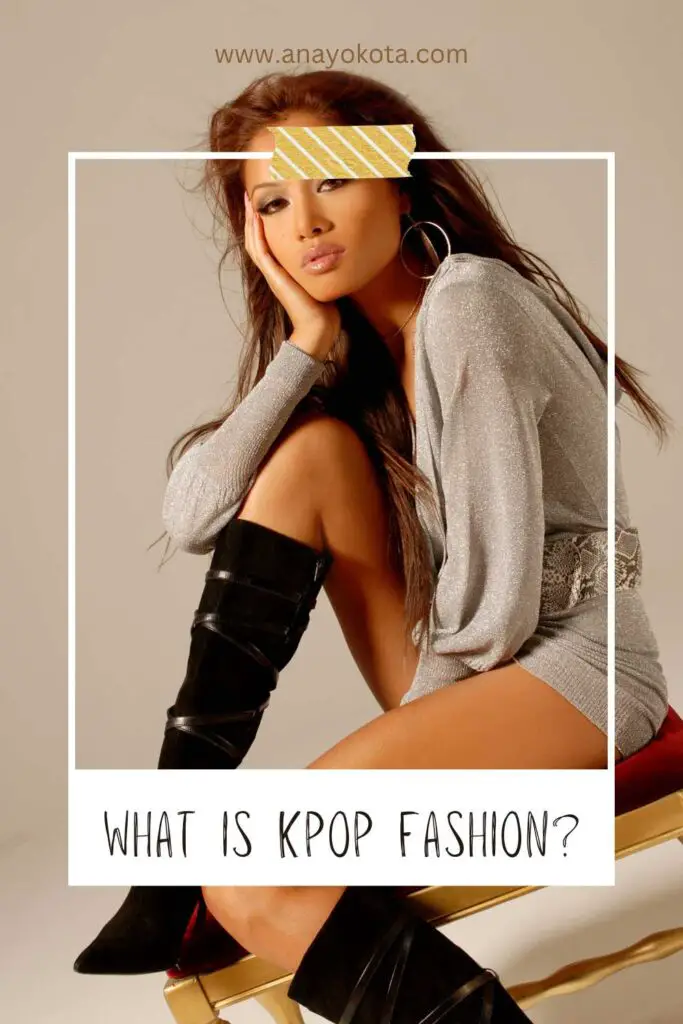 K-pop fashion is a blend of edgy, futuristic, and retro-styled clothing meant to catch your attention.
This visually appealing fashion style incorporates bold colors, daring fabrics, matching two-piece sets, skirts with knee-high socks, long boots, bomber jackets, and athleisure.
Kpop style fashion can also include all-black or all-denim styles, fishnet stockings, and animal costumes. K-pop fashion is highly adaptable, and each band will have its signature look.
Many followers of K-pop fashion will look to their K-pop idols for style inspiration and then create their own unique K-pop look.
What Clothes Do K-pop Idols Wear?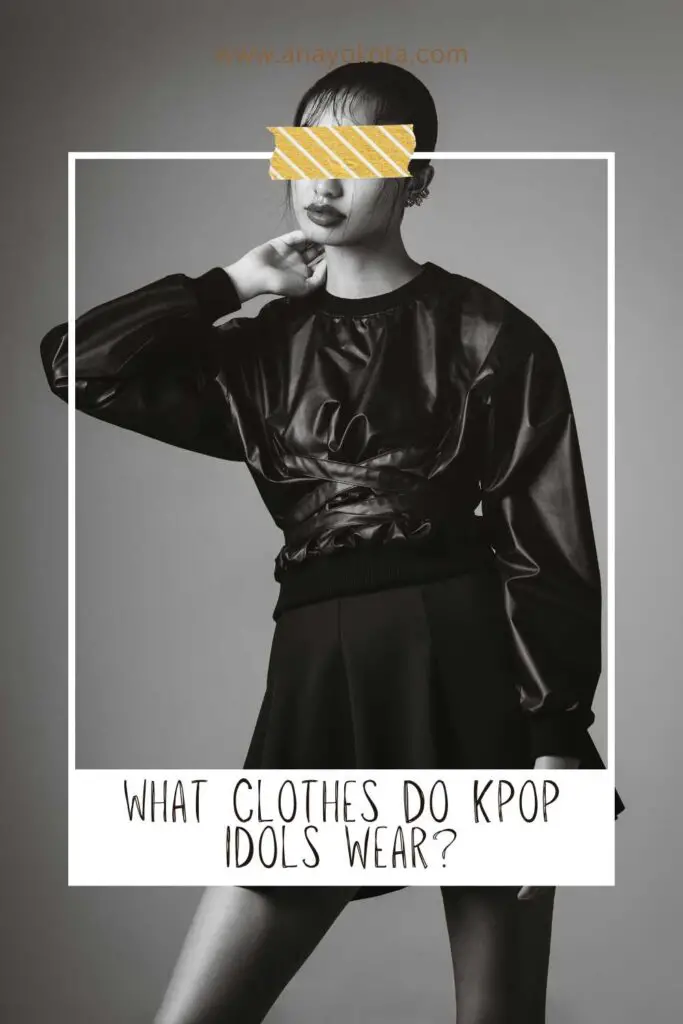 K-pop idols have a few essentials that make up their iconic style.
These include a kpop dress, wide-leg pants, hot pants, t-shirts, strappy dresses, ripped jeans, pullovers, sweatshirts, stockings, pastel-colored clothing, patterned items like cheetah print or stripes, and trending clothes like tye die and crochet vests.
Layered clothing is also popular with K-pop idols.
Mixing and matching colors with layers, adding buttoned shirts or vests, and using jackets for an edgy look is an easy way to dress like a K-pop star. 
Unisex clothing also forms a big part of Kpop outfits.
Many Korean idols wear genderless clothing and aren't afraid to experiment and push the boundaries on traditional gender clothing.
Oversized clothing, clothes with cutouts, bright hair color, unique accessories, and bold makeup are also essential in creating a Kpop idol outfits.
K-pop fashion has no right or wrong; the bolder, the better.
There are many different styles and fashion concepts that go into creating the perfect K-pop look, and by using all these elements, you can create your own K-pop fashion style.
Do K-pop Idols Buy Their Own Clothes?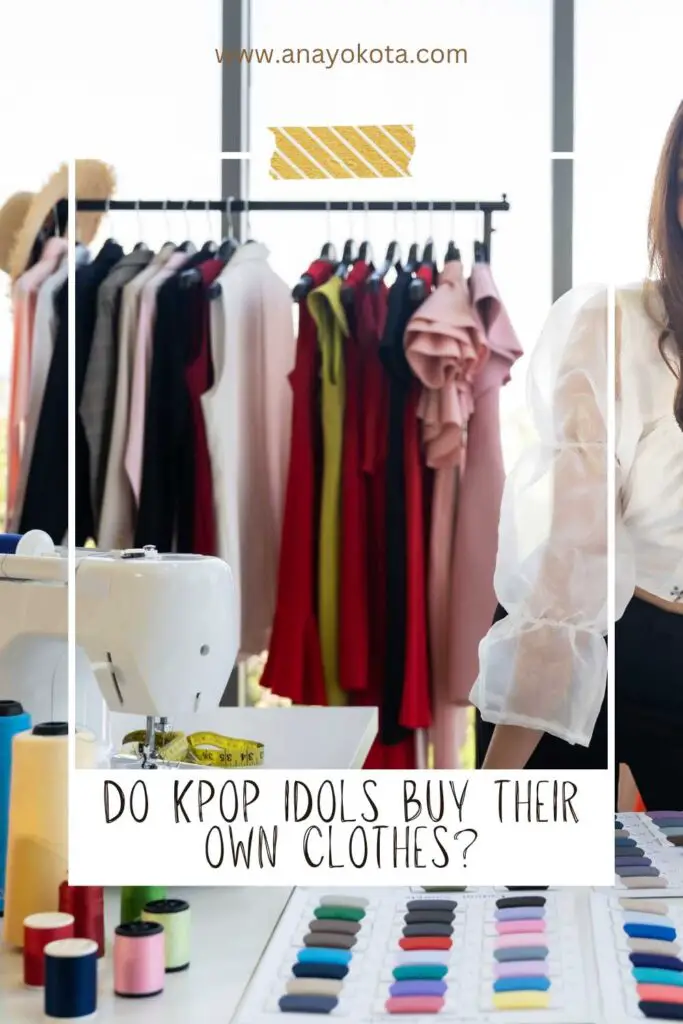 Have you ever wondered how K-pop idols get their clothes?
Every time you see your favorite K-pop idols on stage, you may notice that they rarely wear the same thing.
Even when they are not performing on stage, they always seem to have new outfits.
These outfits include matching sets, the latest trends, and some impressive fashion-forward apparel.
Although each K-pop group will have a different method of acquiring clothes, many use clothing companies and fashion designers to supply them with unique kpop clothing.
The fashion designers may create brand-new outfits for shows and performances, which the K-pop stars either keep or return once they've worn them.
Some outfits are then put on display or restyled and worn by another artist. In addition, designer labels will often gift K-pop idols with outfits for special occasions.
This is mainly used as a marketing incentive to get consumers to purchase from that label.
Korean idols may also wear an entire collection created by a designer and may not be required to pay for it.
Accessories, jewelry, and shoes are also gifted or given to K-pop idols for them to wear and promote a specific brand.
Some K-pop idols may have little say in what they wear for public appearances, especially when coordinated for shows.
When K-pop idols aren't performing, they may have more flexibility in their wardrobe choices, but most of their clothes are not purchased but sponsored or gifted.
Smaller K-pop stars may also be sponsored with clothing, but if they need to purchase their own clothes, they would use designers or purchase kpop clothing online from brands like Tommy Hilfiger, MIXXMIX, FILA, and Lucky Chouette.
How To Find Kpop Clothes?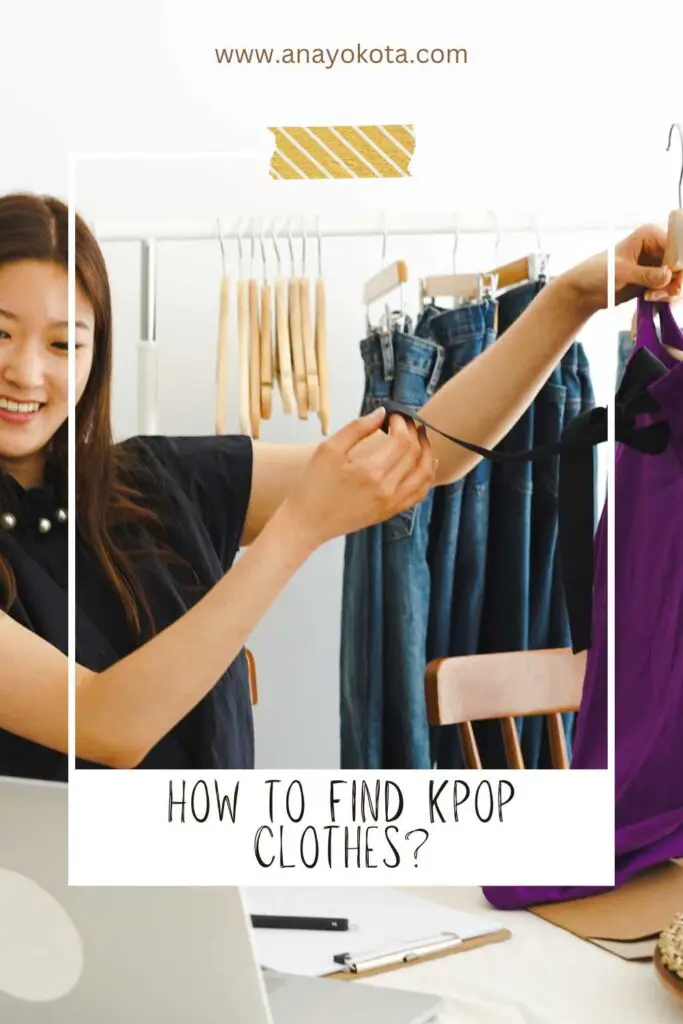 Kpop style clothes are relatively easy to find.
Many online stores are dedicated to selling K-pop merchandise and apparel that cater to a range of budgets.
One of the most popular online stores that offer affordable kpop clothing is Shein.
This Kpop clothing store stocks various K-pop-styled clothing and accessories, and they ship items worldwide.
Other best kpop clothing sites where you can purchase Kpop attire are Etsy, Amazon, Kpopshop, and Fashion Chingu.
Since K-pop refers to a particular style of dressing, you don't need to purchase clothing items from online stores that only sell K-pop clothing and accessories.
Instead, you could purchase a few statement pieces from these stores and then buy jackets, stockings, shirts, and pastel clothing from a regular store and then mix and match them with the signature K-pop fashion item.
Stores like Walmart may also stock K-pop-inspired clothing.
If you're looking for Kpop clothing that shows support for your K-pop idols, you can shop at online stores like Kpop Merchandise Online.
If you are looking for more Kpop inspired shopping such as gifts for a friend, check out my article on gift ideas for kpop fans.
Or here is a list of Korean inspired gifts to help you in your next shopping adventure:
Korean gifts for lovers (coming soon!)
Which K-pop Idols Wear The Most Fashionable Clothes?
K-pop idols have millions of followers on their social media pages due to their popularity and K-pop style.
All K-pop idols adopt fashion-forward trends that include looks that are classy, elegant, casual, grunge, or a mix of a few of these different styles.
Their K-pop style inspires fans to follow some of their looks and even create their own.
Some of the most trendy K-pop idols that you may want to follow are:
The8
The8 is a member of the group Seventeen and is also considered the most fashionable member of the boy band group.
He is known for his bold fashion choices, casual outfits, and unique style. You'll see The8 in bold patterned pieces, jeans, matching sets, and long trench coats.
V
Taehyung, or V from B.T.S., has a laid-back but classic style and is considered a fashionista.
You'll see V rocking loose button-down shirts, bold floral prints, knit vests, wide-leg pants, trench coats, sliders and caps, and berets.
Sunmi
K-pop idol Sunmi is adored for her distinctive fashion sense. Sunmi showcases various looks, from casual to chic to bold.
Sunmi shows us why we love K-pop fashion.
You'll see Sunmi in oversized hoodies paired with thigh-high socks, jeans, boots, a leather jacket, floral dresses, and denim-on-denim looks.
Jennie
Jennie from BlackPink is famous for her ballet core style, but it's not the only fashion-forward look that makes Jennie unique.
You'll see Jennie in matching sets, collar dresses with stockings, wide-leg pants and crop tops, floral prints, mini skirts, and coats.
G-Dragon
G-dragon has a unisex dressing style and uses a more feminine approach to his outfits.
You'll often see him with thick black eyeliner and dressed in Chanel.
Some of G-dragon's iconic fashion pieces include furry hats, all-black, utilitarian wear, sequined suits, punk rock wear, bright colors, and denim on denim.
Wrapping up Kpop Clothing
If you're a fan of K-pop, there's no better way to show your love than by dressing the part!
Kpop clothing enables you to express yourself through fashion.
Be bold and experiment with different looks – create an all-black mesmerizing look or embrace cheerful pastel colors.
Alternatively, if you're searching for statement pieces go for a simplistic matching set; this is my personal favorite look.
Not only is this style of dressing comfortable and fashionable, it is here to stay.
No matter what style expresses you the best, I think Kpop clothing is one of the most wearable trends around right now.
Which style is your favorite? Do you have a favorite Kpop fashion idol?